Used Oldsmobile Bravada Engines and Transmissions for sale
Oldsmobile Bravada : a luxury vehicle from the GM brand
An overview about Bravada from Oldsmobile
Bravada from Oldsmobile is touted to be one of the three midsize sport utility vehicles by General Motors which has managed to become a great vehicle available at a very affordable price and adorned with great reliability. The car comes in a five passenger size and the power to this machine is supplied by an inline six cylinder engine. Also included are an air spring suspension and an all wheel drive feature. The Bravada is said to be one of the greatest cars produced under the Oldsmobile bandwagon and is rated as a favored AWD sport utility vehicle. Primary use of the vehicle is as a utility one and has been used for transporting cargo, towing boats and more such alike tasks.
1-866-651-2992
Standard features of the vehicle
Some things that come inside this great machine are a Vortec 4300 V6 190 hp engine, outside heated mirrors; door locks ad power windows, With Smart Trak on demand AWD as well. Other features include four wheel ABS and air conditioning; additional packages cover a convenience package, Towing package and a fold package. The Towing Package includes an eight-wire harness, flashers and a frame mounted hitch receiver. Additional alternatives featured include a Bose Radio System, power sunroof and Premium Jewelcoat Red Paint.
Built on a gmt 330 frame which has been one of the greatest from General Motors, Bravada has a 4.3 liter Vortec v6 engine rated at 200hp and 260 lb.ft. of torque. The vehicle very well handles its weight of 4200 lbs and displays good acceleration. Overall a great utility truck, it's a great buy for all those seeking for some utility vehicle.
A renowned model from Bravada- The Oldsmobile Bravada 2004
In 2004 the company stopped the production of Bravada which managed to shine on the car list of GM for a period of few years before discontinuation. In 2004 the car model was the last to be built under this brand. The car in its initial year became popular due to the high performance it showed with some loopholes on the security part though. The vehicle came with a mid size layout and became a choicest machine for all those who for in search of a vehicle to carry their medium sized family.
Toll Free 1-866-651-2992
From start till end
Starting in the year 1991, Bravada in its initial year of production emerged as a demanded luxury vehicle. Every new model created under this brand came with new improved features in means of interiors, exteriors and performance. However security concerns were always in question. Till 2004 the period of improvements continued after which the production of this model ceased by the company.
Why the Bravada brand ceased to make new models
Oldsmobile Bravada 2004 was a high performance luxury SUV which was launched after many phases of improvements and it turned out to be the latest vehicle under this name equipped with unimaginable features. The model displayed high tech and improved features which usually evolved around the demands of customers. A GPS navigation system, Tinted glass, audio controls, Front and rear wheel suspension were some features that were added by the manufacturers to help this remain in demand. The previous models somehow missed these feature. The comfort level too was above expectations and the leather upholstery remained to be a popular stuff known for offering comfortable journeys to riders.
Despite of the many number of efforts to make the automobile a successful one, the makers of the Oldsmobile Bravada, General motors, had to face the demise and they thus left the automobile industry by leaving the last model of 2004 Bravada as a luxurious success.
Buying or replacing an engine is something that every buyer needs to do at some point of time. The best alternative to buying a brand new engine for your Bravada is to buy a used, rebuilt or remanufactured engine which cannot just cost less but can even mean a better deal. Auto Parts Fair has in its arsenal a host of such engines for almost every model of Bravada and comes with hassle free shopping and free shipping experience.
1-866-651-2992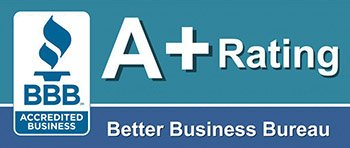 To get a few free quotes fromour powertrain specialist please call :1-866-651-2992
1996 Oldsmobile Bravada Engine


Details:
( complete Engine )
To Fit:
1996 Oldsmobile Bravada (4.3L, VIN W, 6 Cyl, 262 cid)
Mileage:
91K
Rared:
Delivered cost:
Call us for Discounted Price
1-866-651-2992
2003 Oldsmobile Bravada Engine


Details:
Long Block ( complete Engine )
To Fit:
2003 Oldsmobile Bravada (4.2L, VIN S, 8th digit)
Mileage:
76K
Rared:
Delivered cost:
Call us for Discounted Price
1-866-651-2992
2002 Oldsmobile Bravada Engine


Details:
Long Block ( complete Engine )
To Fit:
2002 Oldsmobile Bravada (4.2L, VIN S, 8th digit)
Mileage:
93K
Rared:
Delivered cost:
Call us for Discounted Price
1-866-651-2992
2003 Oldsmobile Bravada Engine


Details:
Long Block ( complete Engine )
To Fit:
2003 Oldsmobile Bravada (4.2L, VIN S, 8th digit)
Mileage:
82K
Rared:
Delivered cost:
Call us for Discounted Price
1-866-651-2992
2004 Oldsmobile Bravada Engine


Details:
Long Block ( complete Engine )
To Fit:
2004 Oldsmobile Bravada (4.2L, VIN S, 8th digit)
Mileage:
78K
Rared:
Delivered cost:
Call us for Discounted Price
1-866-651-2992
2004 Oldsmobile Bravada Engine


Details:
Long Block ( complete Engine )
To Fit:
2004 Oldsmobile Bravada (4.2L, VIN S, 8th digit)
Mileage:
73K
Rared:
Delivered cost:
Call us for Discounted Price
1-866-651-2992