Used Oldsmobile Alero Engines and Transmissions for sale
Oldsmobile Alero: the last of compacts from Oldsmobile
Produced from the year 1998 till 2004, Oldsmobile Alero was a compact car that was introduced to replace its existing counterparts that are the Achieva and the Cutlass. All cars under this name were designed and built at Lansing in Michigan. Also, the car was among the last compact cars from the Oldsmobile line up and also the last car sold under this brand. The production of the Alero was discontinued after 29th of April 2004.
1-866-651-2992
The introduction of Alero
Oldsmobile while celebrating its centennial anniversary introduced for its buyers and appreciators the Alero which was launched to give competition to the famous and well established import cars of the year. The model meanwhile did not manage to create a huge fan following and did not bag many awards but the car overall was a stylish and decent edition to the family.
Alero was available as a coupe or the sedan and was touted to be the sportiest looking car from the manufacturers chiefly due to its bulging wheelwells, Fluted side panels, sleek greenhouse and large jewel like taillights. Also when compared to other models the front wheel version was more entertaining while driving. The engines were initially available in 4 cylinders and V6 versions. In its initial year of introduction the Alero came with an automatic transmission only, but a five-speed manual eventually made an appearance.
Other liked features included balanced handling and strong braking to ensure added safety. Also the front seats were two in number designed artfully with two tone dash faced and ensuring top comfort for drivers. The controls of Alero were pretty much easy to see and use due to the large sized knobs and buttons used in its construction. For a shopper interested in an affordable used coupe or sedan from the early 2000s, the Oldsmobile Alero should do nicely.
Toll Free 1-866-651-2992
Why buy the Alero
Introduced as Oldsmobile's import-busting, mass-market compact sedan, the Alero in its entire production cycle managed to become the choice for many consumers who otherwise would have bought a Honda Accord, Nissan Altima, Mazda 626 or other import in this market segment. The car was offered in two body styles- coupe and sedan as well as three trim levels mainly, which are GX, midgrade GL and top-line GLS. Inside, the Oldsmobile Alero offered a user-friendly control layout and seats were comfortable.
Engines used in the Alero
GX and GL models came typical with a 2.4-liter four-cylinder engine that made 150 horsepower and 155 pound-feet of torque. Optional on GL and standard on GLS was a 3.4-liter V6 that made 170 hp and 200 lb-ft of torque. The only transmission choice at the time of the introduction of Alero was a four-speed automatic. For 2001, an optional five-speed manual transmission was made available on four-cylinder models, and the car's antilock braking system was updated. For the year 2002 Oldsmobile replaced the 2.4-liter engine with a quieter and more fuel-efficient 2.2-liter engine. It made 140 hp and 150 lb-ft of torque. Although neither engine was particularly quiet, the four-cylinder provided adequate power under most driving conditions while the V6 delivered spirited performance.
EPA fuel-economy ratings for the V-6 are 20 miles per gallon in the city and 32 mpg on the highway. The tank holds 14.3 gallons of gasoline, and unleaded regular is recommended for the owners of Alero for extra life and enhanced engine performance.
Why buy the used Alero Engine
Replacing an engine for your Alero is a need that can emerge after years of owning this vehicle. So for all those who do not wish to invest on a brand new one, there are options now easily available to buy a used, old, rebuilt or remanufactured engine for your Alero. Auto Parts Fair is the ideal destination to find such engines for your Alero at the best of price and while experiencing least of worries. You can easily browse the website to choose an engine for your Alero model depending upon its year of manufacturing and other details. Free shipping option makes it even easier and affordable to shop at this store as you needn't pay any extra bucks for getting the engine delivered till your doorstep. Also, browsing online gives you complete freedom to enjoy ease of pocket and peace of mind.
1-866-651-2992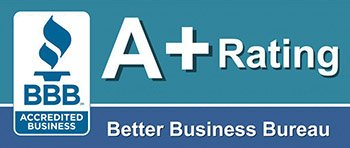 To get a few free quotes fromour powertrain specialist please call :1-866-651-2992
2000 Oldsmobile Alero Engine


Details:
( complete Engine )
To Fit:
2000 Oldsmobile Alero 2.4L (VIN T, 8th digit)
Mileage:
91K
Rared:
Delivered cost:
Call us for Discounted Price
1-866-651-2992
2000 Oldsmobile Alero Engine


Details:
Long Block ( complete Engine )
To Fit:
2002 Oldsmobile Alero 2.2L (VIN F, 8th digit), w/EGR port inner head
Mileage:
86K
Rared:
Delivered cost:
Call us for Discounted Price
1-866-651-2992
2002 Oldsmobile Alero Engine


Details:
Long Block ( complete Engine )
To Fit:
2002 Oldsmobile Alero 2.2L (VIN F, 8th digit), w/EGR port inner head
Mileage:
103K
Rared:
Delivered cost:
Call us for Discounted Price
1-866-651-2992
2002 Oldsmobile Alero Engine


Details:
Long Block ( complete Engine )
To Fit:
2002 Oldsmobile Alero 2.2L (VIN F, 8th digit), w/EGR port inner head
Mileage:
102K
Rared:
Delivered cost:
Call us for Discounted Price
1-866-651-2992
2004 Oldsmobile Alero Engine


Details:
Long Block ( complete Engine )
To Fit:
2004 Oldsmobile Alero 3.4L (VIN E, 8th digit)
Mileage:
78K
Rared:
Delivered cost:
Call us for Discounted Price
1-866-651-2992
2004 Oldsmobile Alero Engine


Details:
Long Block ( complete Engine )
To Fit:
2004 Oldsmobile Alero 2.2L (VIN F, 8th digit), w/EGR port inner head
Mileage:
63K
Rared:
Delivered cost:
Call us for Discounted Price
1-866-651-2992