Used Oldsmobile Achieva Engines and Transmissions for sale
Oldsmobile Achieva : a car that's stylish yet fuel efficient!
Manufactured by the Oldsmobile division of General Motors, Achieva was a compact car in the sedan category which was equipped with 4-speed automatic transmission. The coupe version of the car was also available but only from 1992 till 1998 after which its successor, Alero replaced the series in the year 1999. During its time of production, Achieva was available in four trim levels which are S, SC, SL and SCX. Model S and SL of Achieva were available in the two or four door, whereas Model SC and SCX boasted the sporty coupe look.
The engines used
Throughout the production of Oldsmobile Achieva there were many versions of the Oldsmobile developed Quad 4 engine used in the car. This included engines like high output LGO to the special W41 version of the Quad 4. Also, a normal version was also available. It's been said that a pair of V6 engines was also used while the car was produced. Most models of this car were equipped with three or four speed automatic transaxles.
Toll Free 1-866-651-2992
Fuel economy of Oldsmobile Achieva
The model produced in the year 1992 came with a 2.3 liter engine which had 4 cylinders and was based on 3 speed automatic transmission system. The fuel economy of this model was rated as 22 mpg in the city and 29 mpg when driving on highway. Combined the model of Achieva was said to possess a fuel economy rate of 25 mpg.
Some features loved by all in Achieva
The performance of Achieva by the many people who used it was rated as admirable and the car displayed a good fuel economy. Customer satisfaction rate of Achieva was very high due to its sporty and strong look and tough handling. The durability of the car was also rated as good. The low price treat combined with excellent features made Achieva a worthy purchase for every buyer who was searching for a value for money alternative. Enough room inside the vehicle made it great for travelling comfortably and people loved it when on long road trips.
Looking for Old Achieva Engines?
If searching for an engine for your Oldsmobile Achieva you can find used and replacement engines at pretty affordable price and in the best of condition at Auto Parts Fair, an ultimate website to find used and reman engines. You can buy here engines which come for up to three years of warranty and even with a free shipping provision, meaning you needn't go anywhere but can get the needed engine for your Achieva delivered at your doorstep. The catalog of Achieva engines here is wide ranging and covers almost every car model you can think of and both in the gas and diesel engine varieties. When buying an Oldsmobile Achieva engine here you can save time, money and the worries by choosing and ordering the engine as per your car model from your very home or office. Also Oldsmobile crate engines can be bought here at deep discounted prices at occasional times.
Some models of Achieva
• 2 Door S Coupe- With Coupe style, the engine capacity is 2.3 liter and 120 hp I4, 2.3L I4, 3.3L V6. The number of seats is five and the fuel economy in city is 22 mpg while on highway is 32 mpg. • 2 Door SCX Coupe is a coupe style car with 2.3L 180 hp I4 engine, seating space for five and a fuel economy of 22 MPG in city and 32 MPG on highway. • 2 Door SL Coupe is a coupe style car with 2.3L 160 hp I4 and 3.3L V6 engine, seating for five and fuel economy of 19 MPG in city and 27 MGP on highway. • 4 Door S Sedan with sedan body style has 2.3L 120 hp I4 and 2.3L I4 engine. The seating is for five and fuel economy of 22 MPG in city and 32 MPG on highway • 4 Door SL Sedan is a sedan with 2.3L 160 hp I4 and 3.3L V6, seating is for 5 and fuel economy of 19 MPG in city and 27 MPG on highway.
Summarization about Oldsmobile Achieva
Achieva became a member of the Oldsmobile family after replacing its predecessor Calais in the year 1992. The car shared common features and mechanical components with the existing cars from GM motors like the Pontiac Grand AM and the Buick Skylark. Achieva moreover depicts a smart style and a business suit like appearance. The car comes in two versions as a compact two door coupe or with a four door sedan body style. The first two years of production of Achieva were without air bags but the car still managed to stand out with a class leading safety feature which was an antilock braking system. The Achieva model from Oldsmobile saw constant evolution in its six years of lifecycle with many changes and modification in every new model that hit the market.
In today's times, the Oldsmobile Achieva still manages to be a popular car among elite buyers looking for something stylish yet affordable and a car that can help owners experience fuel efficiency.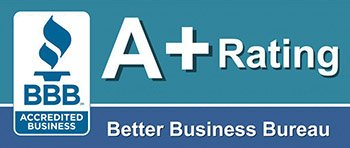 To get a few free quotes fromour powertrain specialist please call :1-866-651-2992
1995 Oldsmobile Achieva Engine


Details:
( complete Engine )
To Fit:
1995 Oldsmobile Achieva 4 Cyl, 138 cid (2.3L)
Mileage:
96K
Rared:
Delivered cost:
Call us for Discounted Price
1-866-651-2992
1998 Oldsmobile Achieva Engine


Details:
Long Block ( complete Engine )
To Fit:
1998 Oldsmobile Achieva 6 Cyl, 191 cid (3.1L, VIN M)
Mileage:
96K
Rared:
Delivered cost:
Call us for Discounted Price
1-866-651-2992
1998 Oldsmobile Achieva Engine


Details:
Long Block ( complete Engine )
To Fit:
1998 Oldsmobile Achieva 6 Cyl, 191 cid (3.1L, VIN M)
Mileage:
103K
Rared:
Delivered cost:
Call us for Discounted Price
1-866-651-2992
1997 Oldsmobile Achieva Engine


Details:
Long Block ( complete Engine )
To Fit:
1997 Oldsmobile Achieva 4 Cyl, 146 cid (2.4L, VIN T)
Mileage:
102K
Rared:
Delivered cost:
Call us for Discounted Price
1-866-651-2992


Details:
Long Block ( complete Engine )
To Fit:
1995 Oldsmobile Achieva 6 Cyl, 191 cid (3.1L, VIN M)
Mileage:
118K
Rared:
Delivered cost:
Call us for Discounted Price
1-866-651-2992


Details:
Long Block ( complete Engine )
To Fit:
1995 Oldsmobile Achieva 6 Cyl, 191 cid (3.1L, VIN M)
Mileage:
93K
Rared:
Delivered cost:
Call us for Discounted Price
1-866-651-2992