home
>
remanufactured engines
>
nissan used engines
>nissan sentra engine
Used Nissan Sentra Engines and Transmissions for sale – 100% Guarantee!
In the category of compact cars Nissan Sentra is one popular name that is appreciated worldwide for its great features and high performance. It was rolled out in year 1982 on roads and since then it is featured in most wanted compact cars by auto lovers. If you are looking for used Nissan Sentra engine then it is time to grab some great deals by making a thorough comparison on available options under one roof. We appreciate your decision of choosing us for finding better deals on used Sentra engines as we are equipped with numerous different variants in this engine.
Our service follows all the BBB accredited standards and that is why we are renowned choice among our customers as we believe in ethical business practice only. We understand that there are numerous people who do not trust the used engine market no matter how lucrative deals they are getting. This is the reason that we came up with this platform where we can introduce potential buyers with their most likely options in used Nissan Sentra engines for sale without worrying about the cost and reliability of the product.
We are a part of this industry form long number of years and have created an appreciable clientele of satisfied customers. We explicitly offer only quality and low mileage oriented used engines in our database after proper quality and VIN identification checks in accordance to industrial standards. Our motto is to showcase all possible deals on used Nissan Sentra engine for sale at different price range through different suppliers so that you can conveniently choose the beast among all without becoming a part of any marketing gimmick. Unlike other providers our business methodology is completely different that relies on developing customer trust and delivering the quality that we promise. So if you are looking for performances oriented used Sentra engines without breaking your bank then gives us a call today and grabs free quotes.
Toll Free 1-866-651-2992
About Nissan Motors
Nissan Motors is sixth largest auto manufacturing company in the world that was established in year 1933. There are numerous different models and engine designed that are developed and rolled under this brand name. The origin of Nissan motors traced back in year 1914 when Datsun automobiles was introduced in the market by Kwaishinsha Motor Works. In year 1933 this DAT Motors was acquired by Nissan motors that led to formation of Nissan Motors, a Japanese automobile manufacturing giant. With the passage of tine Nissan automobile grew at tremendous rate and have given appreciable range in high performance oriented automobiles like Nissan Altima, Nissan Sentra, Nissan Sunny, Nissan Leaf, Nissan Titan, Datsun 240Z and numerous other models.
In last 7 decades the performance of Nissan automobiles is improvised considerably and again made it most appreciable option in buying either pickups or compatible cars. Even they are also known for manufacturing luxury as well as SUVs with attractive designs and great engine specifications. In order to capture the larger segment of auto industry in year 1999 Nissan Motors entered into joint venture with Renault, France that was proven quite profitable in designing and manufacturing enhanced version of Nissan's most appreciated models.
What do we offer in remanufactured Sentra engines?
In year 1982 when Nissan Sentra was introduced in the market then it was considered as one of the most long-awaited model in the category of compact cars. This compact car is also known as the spin version of Nissan Sunny. Over the years Sentra has grown from subcompact cars to completely compact car and its base level is efficiently replaced by Nissan Versa. We can offer you all the variants of remanufactured Nissan Sentra engine since year 1982 to current models.
so do not wait any longer and get beast deals on your Sentra engine.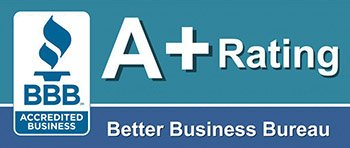 To get a few free quotes from our powertrain specialist please call : 1-866-651-2992
2000 Nissan Sentra Engine


Details:
Long Block ( complete Engine )
To Fit:
2000 Nissan Sentra 1.8L (VIN C or D, 4th digit, QG18DE), GXE and XE
Mileage:
115K
Rared:
Delivered cost:
Call us for Discounted Price
1-866-651-2992
2002 Nissan Sentra Engine


Details:
Long Block ( complete Engine )
To Fit:
2002 Nissan Sentra 2.5L (VIN A, 4th digit, QR25DE)
Mileage:
98K
Rared:
Delivered cost:
Call us for Discounted Price
1-866-651-2992
2007 Nissan Sentra Engine


Details:
Long Block ( complete Engine )
To Fit:
2007 Nissan Sentra 2.0L (VIN A, 4th digit, MR20DE), thru 2/07
Mileage:
113K
Rared:
Delivered cost:
Call us for Discounted Price
1-866-651-2992
1999 Nissan Sentra Engine


Details:
Long Block ( complete Engine )
To Fit:
1999 Nissan Sentra 1.6L (VIN A, 4th digit, GA16DE)
Mileage:
92K
Rared:
Delivered cost:
Call us for Discounted Price
1-866-651-2992
1999 Nissan Sentra Engine


Details:
Long Block ( complete Engine )
To Fit:
1999 Nissan Sentra 1.6L (VIN A, 4th digit, GA16DE)
Mileage:
78K
Rared:
Delivered cost:
Call us for Discounted Price
1-866-651-2992
2001 Nissan Sentra Engine


Details:
Long Block ( complete Engine )
To Fit:
2001 Nissan Sentra 1.8L (VIN C or D, 4th digit, QG18DE), GXE and XE
Mileage:
93K
Rared:
Delivered cost:
Call us for Discounted Price
1-866-651-2992