home
>
remanufactured engines
>
nissan used engines
>nissan pathfinder engine
Used Nissan Pathfinder Engines and Transmissions for sale
When it comes to buying the crossover or SUV then there is no other name than Nissan Pathfinder that will come across our mind. High performance efficiency and great mileage including attractive interiors gives us a perfect combination that any auto lover desire in his or her SUV. We respect your decision of choosing us to locate the most desirable deals in used Pathfinder engine. It is true that used engine and auto parts market is flooded with numerous options that also makes quite difficult to choose the most appropriate option. The motto of our services is to provide a single platform where prospective buyers of used engines like you can easily search and compare their requirement without wasting their time and energy.
It is been years since we are a part of this industry that makes us number one choice among our clients in locating and purchasing cost effective yet reliable options in used Pathfinder engines for sale. Unlike other providers we do not encourage any malpractices and thoroughly check all the quality aspects before adding any used engine in our database.
These are a few highlights of our services and practices that we follow on daily basis because we value the money and time of our customers. No matter how limited is your budget if you are looking for better options in used Pathfinder engine for sale then it is time to visit our database and browse your requirement. We also have a team of auto experts and technicians who works around the clock so that they will serve our customers with best.
Toll Free 1-866-651-2992
Why us?
 Proper identification and verification of VIN (Vehicle Identification Number)  Efficient refurbishment of used engines and transmissions  Keeping up-to-date information on our inventory of used engines  Efficiently managed the network of reliable suppliers of used engines throughout Canada and USA in our database  We also provide free shipping to our customers.
About Nissan Motors
Nissan is a renowned brand in entire automobile industry and was ruling the market from past seven decades and created a marquee in various engine technologies. In comparison to other renowned auto brands Nissan Motors holds sixth position all over the world not only by production but also in popularity. This auto giant was established in year 1933 and since then it has given great products in automobiles. However, the birth of Nissan motors dated back in year 1914 when Datsun was introduced in the market of Japan that has again became an emblem of performance switched its brands name to DAT Motors. Due to some financial crisis Dat Motors was sold to Nissan Group that with passage of time developed into different entity under the name of Nissan Motor Company.
In year 1999 Nissan Motors forwarded its hands towards strategic partnership with Renault, France under that Nissan holds about 15% shares of Renault and approximately 43% stock of Nissan are with Renault. After a decade this partnership proven quite fruitful for Nissan that has given them an opportunity to grow and enhance their reach to their targeted set of customers.
What do we offer?
We have all the variants in remanufactured Pathfinder engines including first, second and third generation series that are available in excellent condition with complete paper works and at affordable price range. Let's take a quick snippet on our database so that you can locate your requirement in remanufactured Pathfinder engine without paying wasting your time, money and energy.
1. First generation (1985-1995) - 2.4 L Z24i I4, 106 hp), 2.4 L KA24E I4, 140 hp (100 kW), 3.0 L VG30i V6 - 3.0 L VG30E V6, 153 hp (114 kW), 2.7 L TD272 I4 Diesel, 2.7 L TD27T2 I4 Turbo diesel, 2.7 L TD27T4 I4 Turbo diesel 2. Second generation (1996-2004) - 3.3 L VG33E V6, 3.5 L VQ35DE V6, 2.7 L TD27ETi I4 Turbo diesel - 3.0 L ZD30DDTi I4 Turbo diesel and 3.2 L QD32ETi I4 Turbo diesel 3. Third generation (2005-2012) - 4.0 L VQ40DE V6, 2.5 L YD25DDTi I4 Turbo diesel - 5.6 L VK56DE V8 and 3.0 LV9X Engine V6 Turbo diesel
If you have any specific requirement in rebuilt Pathfinder engines then let us know and we will arrange it for you in no time.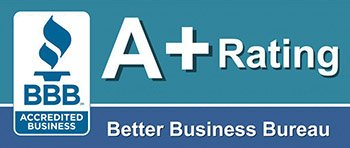 To get a few free quotes from our powertrain specialist please call : 1-866-651-2992
2003 Nissan Pathfinder Engine


Details:
Long Block ( complete Engine )
To Fit:
2003 Nissan Pathfinder (3.5L, VIN D, 4th digit, VQ35DE), Automatic Transmission
Mileage:
95K
Rared:
Delivered cost:
Call us for Discounted Price
1-866-651-2992
1998 Nissan Pathfinder Engine


Details:
Long Block ( complete Engine )
To Fit:
1998 Nissan Pathfinder (3.3L, VIN A, 4th digit, VG33E)
Mileage:
148K
Rared:
Delivered cost:
Call us for Discounted Price
1-866-651-2992
2005 Nissan Pathfinder Engine


Details:
Long Block ( complete Engine )
To Fit:
2005 Nissan Pathfinder (4.0L, VIN A, 4th digit, VQ40DE)
Mileage:
113K
Rared:
Delivered cost:
Call us for Discounted Price
1-866-651-2992
2008 Nissan Pathfinder Engine


Details:
Long Block ( complete Engine )
To Fit:
2008 Nissan Pathfinder 5.6L (VIN B, 4th digit, VK56DE)
Mileage:
52K
Rared:
Delivered cost:
Call us for Discounted Price
1-866-651-2992
2002 Nissan Pathfinder Engine


Details:
Long Block ( complete Engine )
To Fit:
2002 Nissan Pathfinder (3.5L, VIN D, 4th digit, VQ35DE)
Mileage:
98K
Rared:
Delivered cost:
Call us for Discounted Price
1-866-651-2992
1999 Nissan Pathfinder Engine


Details:
Long Block ( complete Engine )
To Fit:
1999 Nissan Pathfinder (3.3L, VIN A, 4th digit, VG33E), from 12/98, VIN 7 (7th digit)
Mileage:
53K
Rared:
Delivered cost:
Call us for Discounted Price
1-866-651-2992