home
>
remanufactured engines
>
nissan used engines
>nissan murano engine
Used Nissan Murano Engines and Transmissions
Quality, reliability, relevancy and business ethics are some of the attributes for that Sharper Edge Engines are known for years. We appreciate your decision for choosing us as we are going to enhance your shopping experience 100% more than your expectation. Buying used Murano engine is definitely not an easy task and our auto expert understand this. For better assistance and to support your search process we have designed this platform where you can easily locate all your desired series in used engines and at different price range. Our motto is to provide better shopping experience in used engines and auto parts so that you can easily transform your old car into brand new one without any hassle.
Today the market of used engine is progressed greatly due to that you will easily locate 100 different options under one product including different price range. Simultaneously it is a question of concern as well, try to answer these questions; are all these available in used engines are as reliable as they seem? Did they pass all their quality checks? The most important question is whether you are getting competitive deal or not? All these doubts and concerns definitely come in the mind of any smart customer. The auto experts of auto used engines would like to save your time, money and energy from these concerns and intend to provide you the best as per your budget and requirement in used Murano engines for sale.
There are number of different options in used engines but when you have specific requirement then it is not necessary that you will always land up on most desirable options. We understand how tedious task it can be for you to search and research the market so that you will get best deal as per your budget. This is why we present you a single platform with all available cost effective options in used Murano engines.
Toll Free 1-866-651-2992
Why us?
1. We are renowned name in the market of used engine and transmissions and a part of this industry form long number of years. 2. We are equipped with a team of experienced auto experts. 3. For all these years we have maintained a long clientele of satisfied customers. 4. We also provide free shipping to all our customers in used engines and transmissions. 5. Our database includes only reliable and licensed suppliers from Canada and USA. 6. In comparison to other providers we do not use any marketing gimmick and trust the quality and performance efficiency of our products and services. So if you are looking for better options in used Murano engine for sale then call us today for free quotes.
About Nissan Motors
Nissan or Nissan Motors Company is a world famous brand in manufacturing appreciable range of all kinds of automobiles. This auto giant is laid its foundation in year 1933 but originally its birth dated back in year 1914 when Nissan group was founded. Datsun was their first automobile that was rolled out of their manufacturing plant. But Datsun was originally belonged to Dat Motors that was acquired by Nissan Motors somewhere in 1930s. As the time passed Nissan Motors developed and showcased several different automobiles in the market and created a marquee in this industry.
Nissan Motors is also in strategic partnership with Renault, France to strengthen their market presence and enhance their automobile technology.
What do we offer in remanufactured Murano engines?
Nissan introduced Murano in year 2002 as a SUV crossover and appreciated by number of people all around the world. We can offer you both first and second generation remanufactured Murano engine. Here is a quick snippet:
1. First generation (2002-2007) • 3.5L VQ35DE V6 with 234 hp 2. Second generation (2009 – present) • V6 with 265 hp • dCi I4 with 190 hp
If you have any specific requirement in rebuilt Murano engine then call us today for free quotation. Even you can call our experts for free advice and consultation on used engines and transmission purchase. We do not pressurize our customers by using any marketing gimmick because we respect your decision. So do not waste your time and locate best possible deals in used Murano engines only at Sharper Edge Engines.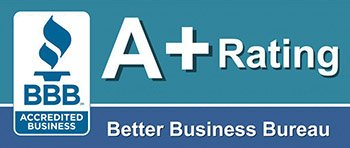 To get a few free quotes from our powertrain specialist please call : 1-866-651-2992
2003 Nissan Murano Engine


Details:
Long Block ( complete Engine )
To Fit:
2003 Nissan Murano (3.5L, VIN A, 4th digit, VQ35DE), AWD
Mileage:
95K
Rared:
Delivered cost:
Call us for Discounted Price
1-866-651-2992
2005 Nissan Murano Engine


Details:
Long Block ( complete Engine )
To Fit:
2005 Nissan Murano (3.5L, VIN A, 4th digit, VQ35DE)
Mileage:
98K
Rared:
Delivered cost:
Call us for Discounted Price
1-866-651-2992
2005 Nissan Murano Engine


Details:
Long Block ( complete Engine )
To Fit:
2005 Nissan Murano (3.5L, VIN A, 4th digit, VQ35DE)
Mileage:
113K
Rared:
Delivered cost:
Call us for Discounted Price
1-866-651-2992
2003 Nissan Murano Engine


Details:
Long Block ( complete Engine )
To Fit:
2003 Nissan Murano (3.5L, VIN A, 4th digit, VQ35DE)
Mileage:
92K
Rared:
Delivered cost:
Call us for Discounted Price
1-866-651-2992
2003 Nissan Murano Engine


Details:
Long Block ( complete Engine )
To Fit:
2003 Nissan Murano (3.5L, VIN A, 4th digit, VQ35DE)
Mileage:
98K
Rared:
Delivered cost:
Call us for Discounted Price
1-866-651-2992
2009 Nissan Murano Engine


Details:
Long Block ( complete Engine )
To Fit:
2009 Nissan Murano (3.5L, VIN A, 4th digit, VQ35DE)
Mileage:
53K
Rared:
Delivered cost:
Call us for Discounted Price
1-866-651-2992