home
>
remanufactured engines
>
nissan used engines
>nissan armada engine
Used Nissan Armada Engines and Transmissions for sale
Are you looking for alternate options to refurbish your old Nissan Armada but worried about your limited budget? And do not easily trust the market of used engines and automobiles? Then you take absolutely great decision of choosing us to find the most suitable option in used Armada engine for your automobile. Sharper Edge Engines is one name in entire industry on that you can easily trust on getting 100% satisfactory options with complete quality certifications on all used engines and transmissions. We understand how difficult it is to choose the most appropriate option in used engines and transmissions especially when your hands are tied with limited budget. This is the reason that we have created this huge platform where you can conveniently browse your requirement in different price range.
All used Armada engines for sale in our database are added in standardized manner after making all VIN identifications and quality checks. If any used engine fails on our quality checks is immediately thrown out of our list because we believe in delivering the best to all our customers. In comparison to other providers we always prioritize the opinion and requirement of our customers and accordingly our auto experts find most suitable option in no time. We do not recommend any purchase in used engines without making a thorough market research. In order to make an informed decision we are here to help you at every step.
Our services is not restricted to any particular suppliers of used engines but we included all reliable and licensed suppliers of USA and Canada that are into this business form long number of years.
Toll Free 1-866-651-2992
How can we help?
If you are looking for any particular model in used Armada engine for sale then typically you will search every other renowned website and physical shops and discuss your requirement with vendors so that you will make an informed decision. Now here Sharper Edge Engine comes in that will save you r energy and time by providing one single platform to compare all options in Armada engines.
About Nissan Motors
In year 1933 Nissan Motors Company was founded with its headquarters located in Japan. This auto manufacturing giant has given numerous different technologies in auto an engine to the world that was even today is appreciated by people. Datsun was the first automobile that was rolled out by Nissan Motors in year 1933 and created a marquee in the industry. As the year passed Nissan Motors developed its technology and stunned the world by presenting different and enhanced variants in automobiles whether it is SUV, Sedan or luxury vehicles.
Later in year 1999, Nissan Motors took decision to improvise their auto manufacturing technology and made a two strategic alliance partnership with Renault, France. Under this agreement Renault holds about 43% stocks of Nissan whereas only 15% shares of Renault are with Nissan Motors. As the time passed Nissan Motors has grown and designed numerous different technologies in car engine and make their presence stronger in the market. This auto giant has given different models in automobiles that created marquee like Armada, Murano, Quest, Datsun and numerous others.
What do we offer?
We offer all the variants in Armada engines in cost effective range along free shipping. If you have any specific requirement in remanufactured Armada engine then you can browse our database for more information or call our experts.
• Nissan Armada is a complete SUV that is designed and developed on F-alpha platform. • It was introduced by Nissan in year 2004 and we have all the variants of its engine since its birth to current models. • It comes with 5.6 L VK56DE V8 engine.
Our database of used engines and transmissions is maintained and managed by our experienced auto experts. Before adding any product in our inventory we perform all standardized quality and identification checks and select only those options that qualify all these tests.
We have all the variants in rebuilt Armada engines that are available in different price range all you need is to provide us your VIN and required model and we will provide you all viable option in front of you along free quote.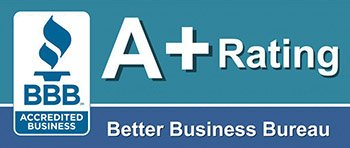 To get a few free quotes from our powertrain specialist please call : 1-866-651-2992
2007 Nissan Armada Engine


Details:
Long Block ( complete Engine )
To Fit:
2007 Nissan Armada (5.6L), VIN A, 4th digit (unleaded fuel only vehicle)
Mileage:
75K
Rared:
Delivered cost:
Call us for Discounted Price
1-866-651-2992
2005 Nissan Armada Engine


Details:
Long Block ( complete Engine )
To Fit:
2005 Nissan Armada (5.6L, VIN A, 4th digit, VK56DE)
Mileage:
87K
Rared:
Delivered cost:
Call us for Discounted Price
1-866-651-2992
2005 Nissan Armada Engine


Details:
Long Block ( complete Engine )
To Fit:
2005 Nissan Armada (5.6L, VIN A, 4th digit, VK56DE)
Mileage:
113K
Rared:
Delivered cost:
Call us for Discounted Price
1-866-651-2992
2008 Nissan Armada Engine


Details:
Long Block ( complete Engine )
To Fit:
2008 Nissan Armada (5.6L), VIN A, 4th digit (unleaded fuel only vehicle)
Mileage:
52K
Rared:
Delivered cost:
Call us for Discounted Price
1-866-651-2992
2005 Nissan Armada Engine


Details:
Long Block ( complete Engine )
To Fit:
2005 Nissan Armada (5.6L, VIN A, 4th digit, VK56DE)
Mileage:
98K
Rared:
Delivered cost:
Call us for Discounted Price
1-866-651-2992
2007 Nissan Armada Engine


Details:
Long Block ( complete Engine )
To Fit:
2007 Nissan Armada (5.6L), VIN B, 4th digit (flex fuel vehicle)
Mileage:
53K
Rared:
Delivered cost:
Call us for Discounted Price
1-866-651-2992