home
>
remanufactured engines
>
nissan used engines
>nissan altima engine
Used Nissan Altima Engines and Transmissions for sale – 100% Guarantee!
With a confident 100% money-back guarantee from Sharper Edge Engines LLC on a used Nissan Altima Engine or a used Altima transmission your vehicle can return to it's former gusto and you can avoid the expense of a new car and the unknown hazards of a different breed. Rated as "above-average" in reliability and defined as low maintenance by study groups, the Altima is an excellent choice for a rebuilt Nissan Altima engine or transmission placement. We also provide guarantees on our other components available in stock.
Join our league of clients – individual or automotive specialists – adding value to every buck they spend maintaining their cars or clients' cars. The Nissan Altima was decidedly a low maintenance vehicle indicated by a panel of forty-nine experts in 2002. That's why you're considering a replacement component for your ride. If you care for your personal Altima or your customers, it will last and last. Get your original mileage per gallon rating back by replacing yours with one of our remanufactured Nissan Altima engines. Let us know which you need. Call one of our relaxed representatives today without obligation with the car's ID and a shipping address.
Rebuilt And Remanufactured engines
The Altima is decidedly tough, economically viable, and classically stylish. You know it. Leave behind that notion of a newer vehicle with expensive taxes, insurance hikes and the frustration of staring into an unknown car. Have it your way and call one of our friendly representatives today without becoming a digitized consumer designed to push a bunch of unknown motors across the United States with your hard-earned cash. Your ultimate purchase of a Nissan Altima was an excellent choice. Things happen. Motors die. Cars need work and replacement parts.
Call Now:1-866-651-2992
Your time is valuable. That's why Sharper Edge Engines LLC,
• adheres to standards requiring rare and unusual amounts of service for its clients and • Appropriately maintains its storehouse of 15,000 units. • We don't order a huge inventory of parts, set them by the wayside and hope to push all of them. • Adequate oversight affords us to pass tremendous savings onto our clients. • In addition, our partnerships with acquisition managers across the planet are standing by constantly making us famous for those unusual or rare parts.
By treating these partnerships right, we afford opportunities at which our competitors cannot shake a stick. Parts may be numerous, but high caliber alliances are not!
You always get what you pay for at Sharper Edge Engines LLC; at a rate you can handle. In 2007 Altima's popularity forced Nissan to begin construction of Altimas at their Canton, Mississippi plant in addition to those pumped out at the Smyrna, Tennessee site. Don't let the competitors dangle illusions that your engine is obscure or hard to find. There are plenty, many of them are still running and operating efficiently while bodies "totaled" by the insurance companies. Our favored friends within the industry are standing by with available units right now if it's not already in our storehouse. Altimas are popular and we maintain a minimum inventory for these requests. All these units are
• Tested before arrival • Tested, manually and digitally inspected upon arrival • Then we reject many • Then we test and retest again • We reject even more • We leave behind only the best components available. Then, • We Guarantee you get what you actually need
Be confident. Your replacement motor can come with reduced mileage in comparison to your current vehicle increasing its resale value and longevity for you or your clients' use. Even if one is highly familiar with the industry a lot of time and effort are required for adequate retrieval and, then, to guarantee the safety of you or your loved ones after installation of that component. Don't let your time go to waste or take unnecessary risks and call us now. We can do the legwork for you without pressure or falsifications.
Individuals working hard on their classic ride, maintaining their economical vehicles and providing alternative means of transportation by rebuilding their cars in stock are amongst our long list of clients. They come to us by word of mouth and expect to receive identical rates the local technicians receive. In addition, our famed technician specialists increase their time and value of their businesses by repeatedly using our services. They know they'll get exactly what they ordered and are assured of reasonable prices. Call today to see how we can help you best.
We look forward to hearing from you and making new friends. There is never a scenario too difficult for us to handle. Sharper Edge Engines, LLC: It's the Sharp way to do business. Get started now.
Note: please make sure you have the VIN of the vehicle you want to buy the engine for ready with you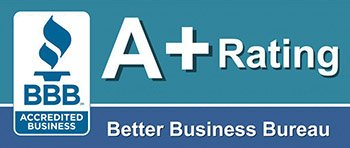 To get a few free quotes from our powertrain specialist please call : 1-866-651-2992
1998 Nissan Altima Engine


Details:
Long Block ( complete Engine )
To Fit:
1998 Nissan Altima (2.4L, VIN D, 4th digit, KA24DE)
Mileage:
115K
Rared:
Delivered cost:
Call us for Discounted Price
1-866-651-2992


Details:
Long Block ( complete Engine )
To Fit:
1998 Nissan Altima (2.4L, VIN D, 4th digit, KA24DE)
Mileage:
135K
Rared:
Delivered cost:
Call us for Discounted Price
1-866-651-2992
2004 Nissan Altima Engine


Details:
Long Block ( complete Engine )
To Fit:
2004 Nissan Altima 2.5L (VIN A, 4th digit, QR25DE)
Mileage:
48K
Rared:
Delivered cost:
Call us for Discounted Price
1-866-651-2992
2001 Nissan Altima Engine


Details:
Long Block ( complete Engine )
To Fit:
2001 Nissan Altima (2.4L, VIN D, 4th digit, KA24DE)
Mileage:
92K
Rared:
Delivered cost:
Call us for Discounted Price
1-866-651-2992
2004 Nissan Altima Engine


Details:
Long Block ( complete Engine )
To Fit:
2004 Nissan Altima 2.5L (VIN A, 4th digit, QR25DE)
Mileage:
78K
Rared:
Delivered cost:
Call us for Discounted Price
1-866-651-2992
2001 Nissan Altima Engine


Details:
Long Block ( complete Engine )
To Fit:
2001 Nissan Altima (2.4L, VIN D, 4th digit, KA24DE)
Mileage:
93K
Rared:
Delivered cost:
Call us for Discounted Price
1-866-651-2992