How to find quality used Ford f 150 Engines?
Engine is considered the heart and soul of a vehicle that needs efficient care and maintenance. If you are a vehicle owner and looking for cost effective ways to improvise your existing Ford vehicle by replacing its engine then you need to make an efficient search and comparison on all available options. Today the market of used engines and transmissions is full of innumerable options that makes quite tedious task for any prospective buyers to find affordable and quality deals. This website contains variety of V6, V8 and V12 engines that are added in database after careful refurbishments. No matter what is your budget if you are looking for appreciable deals in used Ford f 150 engines then Sharper Edge Engines can help you.
The F-series manufactured by Ford is a pick-up truck that is ruling the market from past 6 decades. There are number of different models in F-series but among all F-150 tops the list that is one hot-selling product of Ford in US from past thirty four years. If you are looking for an appreciable replacement without exceeding your budget then browsing this site's inventory can be beneficial for you. Several different options in used Ford f 150 engines for sale are available here including mileage and warranty details.
A historical overview to F-150
When F-150 was introduced in the market it came with its sixth generation engine and in year 1975 it was for the first time seen on the roads of United States. Eventually when seventh generation of F-series was launched F-150 officially replaced the existing models of F-100 and was improvised with 3 speed manual transmission in year 1986.
Quality used Ford f 150 for sale
When you think of purchasing a used engine then you think of making hardcore market research and efficient comparison on all available options so that you will invest your money on right deals. Instead making store to store comparison Sharper Edge Engine provide a single platform where all prospective buyers of F-150 engines can easily explore a list of viable options in remanufactured Ford f 150 engines. Moreover when you intend to choose the best in limited budget then you diversified your research that demands substantial amount of time, money and resources. This can easily add some figures in your used engine budget that no smart buyer would prefer.
Remanufactured Ford f 150 Engine with free shipping
There are numerous factors that contribute in deciding the cost of every refurbished engine and freight charges is one of them. It is true that you will come across numerous cheap prices and great engines too but eventually when you get the final quote including freight charges it surpass your budget. Sharper Edge Engines is completely aware with this fact and this is one of the reasons that they have eliminated the cost of transportation. This can save substantial amount of money to all prospective buyers on their rebuilt Ford f 150 engines.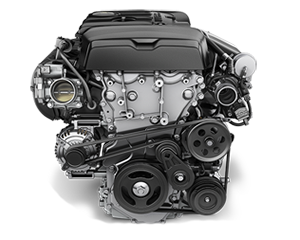 There are thousands of ways to get cost effective deals in used engines and transmissions provided you are looking in right direction with right resources. If you are tired of running after different auto dealers to find most suitable choice in used f-150 engine then Sharper Edge Engines can be your first and last stop in used engines and transmissions that is known for containing all renowned auto brands.
Low mileage, appreciable warranty scheme and quality service are some of the attributes that describes Sharper Edge Engines. Most of the auto dealers do not pay attention what their customers exactly looking for and take the advantage of marketing gimmicks and belies to allure them towards masquerading offers. Now here Sharper Edge Engines differentiates itself from other providers as they are BBB accredited organization and believes in ethical business practices only. So, do not waste your time and resources on just any auto dealer but with smart thinking choose Sharper Edge Engines like platform to find your choice of refurbished f-150 engines.