home
>
remanufactured engines
>
mazda used engines
>mazda tribute engine
Used Mazda Tribute Engine
Your high mileage V6 used Mazda Tribute engine is sputtering, spitting and guzzling too much fuel. If it's not the catalytic converter or resolved by a tune-up, it may be time for a rebuilt Mazda Tribute engine with lower miles. Enhance and extend the life of your ride. Omit expensive replacements and rid those intermittent expensive labor costs, finally. Save thousands with a remanufactured Mazda Tribute engine. No one needs burdening payments with bludgeoning interest rates in a fiasco economy while jobs teeter.
Get sustainable and be realistic. No other vehicle is going to combine utility with handling capabilities of a car like the Tribute. A cumbersome full-sized utility vehicle is no substitute. Emboldened with cargo capacity, an enlivened agility and modest fuel consumption catapults the Tribute into an remarkable compact SUV. The Tribute is advancement from the original Toyota RAV4 slated to meet that expectation - the first crossover bumped on the market. A keynote feature is maintenance-free timing chain within the Ford Duratec V6 Engine and all wheel drive options.
The Mazda Tribute's 2000 production platform parallels that of Ford Escape and the Mercury Mariner -collaboration between Ford and Mazda Companies amongst front-wheel drive vehicles including some with options for all wheel drives. Upgrades bounced out in the later years but for the most part; Mazda extended the same power train and chassis. Although it shares a foundation with Escape and Mercury Mariner, many consider those unbecoming and proudly uphold the Tribute superior while skirting on ice around snow-capped mountains or blasting through mud-bogged terrains.
Your answer rests on a remanufactured Mazda Tribute engine with lower miles and available warrantees from Sharper Edge Engines. Our family-owned business includes one-hundred percent money-back guarantee on all our units and free freighting. Because of the merging Ford and Mazda platforms and array of manufacturing options,
• Supply your VIN when calling • Include an appropriate shipping address • Expect friendly relaxed intelligent personnel
Don't be inundated by digitally reliant operators at bloated call-centers designated to empty your wallet. They have no basis to verify the authenticity of origin or the actual numbers presented except trusting the information provided. The vast array of mechanical alternatives and even inherent mixing between models requires care, diligence and understanding. Your investment is important to us before, during and even after the sale.
In this way, Sharper Edge Engines has set the benchmark for the industry. We thrive during difficult financial storms and excel at challenges. Our lean business model and clear-cutting interpersonal relationships with nation-wide acquisitions managers afford us a near monopoly within certain market segments. Call today, determine the best fit for your needs, and become astonished at resoundingly efficient prices. The market competitors are ready to haul your wallet away, while we provide integrity and honesty you can count on.
Mazda Tribute Engine (2000-2007) – Subject to Availability
• 2.0l Ford Zetek Engine Straight-4 (YF IF) 129hp/139 lb ft [4sp Auto w/Overdrive or 5sp Manual] • 3.0l Ford Duratec Engine V6 203hp/195 lb ft [4sp Auto w/Overdrive or 5sp Manual]
The 2.0L Zetek contains belt-driven timing. The Duratec includes self-maintained timing belts. With upgrades the main production included the Mazda MZ R4 2.3l but the better models continued with Duratec V6. In North America, the floor shifters replaced steering column shifts.
• 2.3l MZR I4 153hp/206 lb ft • 3.0l AJ V6 203hp/193 lb ft
Designed to meet Euro III emissions constraints the Asia-Pacific rendition of the Tribute mirrors Mazda Corporation's main production family of Tribute but contain fuel reduction measures also requiring a higher octane rating. Hybrid models are available within the Tribute line (as well as Ford and Mercury Models sharing the same platform), but were replaced by the Mazda CX-5 in 2011. • Used Mazdaspeed Tribute Engine available: 2.3l MZR I4 220hp/195lb ft *limited availability/release
Mazda Tribute Engine (2007-2011) – Subject to Availability
• 2.5l MZR I4 171hp/171 lb ft at 4,000 rpm Exclusive rights to hammer out production of the MZR family of motors under Duratec brand are beholden to Ford Motor Co. (since 2003). Z-engine, L-engine as well as the Duratec and the EcoBoost 4 bangers with different aspects are beneath Ford monikers. The Mazda SkyActive engines replaced their MZR generation respectively.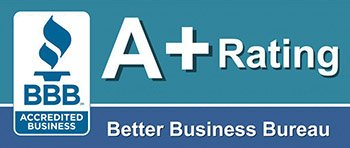 Toll Free 866-651-2992
2009 Used Mazda Tribute Engine


Details:
Long Block ( complete Engine )
To Fit:
2009 Mazda Tribute gasoline, (2.5L, VIN 3, 8th digit)
Mileage:
31K
Rared:
Delivered cost:
Call us for Discounted Price
1-866-651-2992
2010 Used Mazda Tribute Engine


Details:
Long Block ( complete Engine )
To Fit:
2010 Mazda Tribute (gasoline), 2.5L (VIN 7, 8th digit), (less Hybrid)
Mileage:
19K
Rared:
Delivered cost:
Call us for Discounted Price
1-866-651-2992
2008 Used Mazda Tribute Engine


Details:
Long Block ( complete Engine )
To Fit:
2008 Mazda Tribute gasoline, Excluding Hybrid; 2.3L (VIN Z, 8th digit)
Mileage:
69K
Rared:
Delivered cost:
Call us for Discounted Price
1-866-651-2992
2001 Used Mazda Tribute Engine


Details:
Long Block ( complete Engine )
To Fit:
2001 Mazda Tribute 6 Cyl, 183 cid (3.0L, VIN 1, 8th digit)
Mileage:
102K
Rared:
Delivered cost:
Call us for Discounted Price
1-866-651-2992
2005 Used Mazda Tribute Engine


Details:
Long Block ( complete Engine )
To Fit:
2005 Mazda Tribute 4 Cyl, 138 cid (2.3L, VIN Z, 8th digit)
Mileage:
64K
Rared:
Delivered cost:
Call us for Discounted Price
1-866-651-2992
2005 Used Mazda Tribute Engine


Details:
Long Block ( complete Engine )
To Fit:
2005 Mazda Tribute 6 Cyl, 183 cid (3.0L, VIN 1, 8th digit)
Mileage:
76K
Rared:
Delivered cost:
Call us for Discounted Price
1-866-651-2992