Used Mazda RX8 Engine
Get complete disclosure. Welcome to Sharper Edge Engines, the nation's premiere supplier of trustworthy used Wankel rotary engines and used Mazda Renesis engines (2004-). We know buying a used Mazda RX-8 (Wankel) engine is an endeavor where integrity cannot be understated. Sometimes the best option is a rebuilt Mazda RX-8 engine ensuring amendment of prior damage and neglect. Squander not diligence with the likes of this fabulous engine.
Even skilled automobile technicians neglect attention this rotary engine requires damaging its internals. The result includes the bulk of available after-market re manufactured Mazda RX-8 engines, which many of our acquisition managers hold exclusively for us. Authentic sources and valid histories of used Mazda RX-8 engines are imperative. The endeavors of our family-operated business are for the sake of automobile enthusiasts needing a trustworthy source.
Mazda is no longer producing the Wankel engine as popularized within the Mazda RX-ⁿ family sports and racing cars. Its glorious venture ended with the RX-8 models, but replaced by another version in the works scheduled for later release at the time of this update. We not only disclose authentic history but also provide a 100% money-back guarantee in addition to available warrantees. There's no other way to handle this specialty and we're designated reliable. Now is the time to refit that vehicle and upgrade your RX-8 engine with lower miles. Call us today and obtain the horsepower of your flavor.
Drive it. Push it. Then, brake hard. Designed to flourish at high speeds the Mazda RX-8 engine requires frequent redlining to eliminate harmful carbon build-up. Go hard on the brakes from time to time to avoid glazing and a resultant squeal. Avoid automotive technicians claiming the Mazda RX-8 is a terrible car. This is indicative of their lack of knowledge to the workings of the Wankel engines. Rotary engines are notorious for poor gas mileage, greater than average oil consumption but when tended properly they are the smoothest and most durable ever designed. For best results, find a rotary engine specialist. Never skimp on manufacturer required regular scheduled maintenance and frequently check the oil in between. Always allow the car to idle after start-up and never shut down the engine cold to avoid flooding which can become problematic. Unlike piston engines, the Wankel engines cannot be ignored. Anything less than perfect care simply won't do.
Toll Free 1-866-651-2992
*Supplies may be limited from cessation of production. All units are subject to availability. Have your VIN available as well as designated freight address.* Call for availability today without obligation.
The Wankel (Renesis) Rotary Engine is All Mazda All the Time.
There is much confusion regarding the ownership of Mazda Corporation's generation of rotary engine sports cars and their partnership with Ford Motor Company. It's true that Ford Motor Company owns a stake in Mazda. The two automobile manufacturers share a number of piston engine and powertrain platforms related to the crossover SUV and various other platforms. However, Mazda maintains exclusive ownership to the Mazda RX series engineering and its accompanying internals where no crossovers exist between its make to any of the Ford breeds or designs from Ford Motor Company.
Be aware. Is your Mazda warranty expired? Our family at Sharper Edge Engines remains concerned for those models purchased on the North American continent between 2004 and 2008. These particular RX-8 models were accompanied by an eight year/100,000 mile warranty and many are about to expire. With the cessation of standard Mazda Wankel/Renesis rotary engine, we have procured a number of for exclusive sales to our clients. We highly recommend any investment for a used Renesis engine or rotary-type engine from Mazda be procured within the next couple of years and sufficiently maintained.
Sharper Edge Engine's business model slim-lines cost and is • near solely reliant upon family members bringing a • greater financial reduction for buyers and an • Individualized and personal service met by none other. • Feel free to check out the ratings at the Better Business Bureau where • Our clients were more than happy to add genuine remarks praising our reliability. We love hearing about our clients' projects and the challenges imposed with sustaining their Mazda RX-8 rotary engines. Call us today.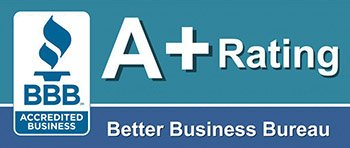 Toll Free 866-651-2992
2004 Used Mazda RX8 Engine


Details:
Long Block ( complete Engine )
To Fit:
2004 Mazda RX-8 (1.3L), Automatic Transmission (VIN N, 8th digit)
Mileage:
97K
Rared:
Delivered cost:
Call us for Discounted Price
1-866-651-2992
2009 Used Mazda RX8 Engine


Details:
Long Block ( complete Engine )
To Fit:
2009 Mazda RX-8 (1.3L, VIN 3, 8th digit), Automatic )
Mileage:
21K
Rared:
Delivered cost:
Call us for Discounted Price
1-866-651-2992
2006 Used Mazda RX8 Engine


Details:
Long Block ( complete Engine )
To Fit:
2006 Mazda RX-8 (1.3L, VIN 3, 8th digit), Automatic Transmission)
Mileage:
64K
Rared:
Delivered cost:
Call us for Discounted Price
1-866-651-2992
2004 Used Mazda RX8 Engine


Details:
Long Block ( complete Engine )
To Fit:
2004 Mazda RX-8 (1.3L), Manual Transmission (VIN 3, 8th digit)
Mileage:
87K
Rared:
Delivered cost:
Call us for Discounted Price
1-866-651-2992
2005 Used Mazda RX8 Engine


Details:
Long Block ( complete Engine )
To Fit:
2005 Mazda RX-8 (1.3L), Manual Transmission (VIN 3, 8th digit)
Mileage:
70K
Rared:
Delivered cost:
Call us for Discounted Price
1-866-651-2992
2007 Used Mazda RX8 Engine


Details:
Long Block ( complete Engine )
To Fit:
2007 Mazda RX-8 (1.3L), Manual Transmission (VIN 3, 8th digit)
Mileage:
76K
Rared:
Delivered cost:
Call us for Discounted Price
1-866-651-2992