home
>
remanufactured engines
>
mazda used engines
>mazda protege engine
Remanufactured And Used Mazda Protege engines
Sharper Edge Engines is a distinct provider of rebuilt Mazda Protégé Engines or trustworthy remanufactured Mazda Protégé Engines from the years 1989 to 2003. Needing to replace with a rebuilt Mazda Protégé engine because of a busted head gasket? Call today for available prices on a used Mazda Protégé engine including multiple listings without obligation. Are you tired automobile industry yanking you around? Let Sharper Edge Engines be the insider in your favor within the industry. Stop sweating the crud presented by those with over-bloated inventories and call center personnel without enough sense of the mechanics. Did your design mod fail? Your investment is important to us as it is to your family or your clients' family. Transportation is essential, but it need not be the dominating financial factor in people's lives. Our representatives are not only personable; they understand the industry and the parts involved.
The Mazda3 pushed aside Protégé production a year following its marketing cessation in 2003. Production does continue solely in Taiwan under the moniker "Genki". The Japanese automobile manufacturer in its Protégé line genetically links to an array of early production cars in the Mazda Familia lineage.
The S-wagon, Protégé 5, Lantis, Allegro and many others including the Mazda Premecy sold in the Asian markets are amongst this line. They contain various automatic or manual transmissions, categorized wagons, vans and smaller utility vehicles in addition to these compact vehicles. While the Mazda3 was almost an entire redesign over-hauling its style and driving essence, its components are genetically linked back to the Familia line of vehicles stewing their parts all over the globe in the process.
Introduction of the Mazdaspeed engine appeared within a Mazda Protégé and is currently performing well in competitions under the Mazda6 moniker as the Mazdaspeed6 block. Complicating matters for even mechanical geniuses is Ford's broad-scale marketing of its engine platform introduced within many of the Mazda models. Even the most competent authorities have difficulty tracking available parts, but they really don't have the time. This is where Sharper Edge Engines steps in and reconciles the day freeing you and your clients' time and saving bucks in the process.
If we don't have a used Mazda Familia engine, then it probably doesn't exist.
Mazda Protégé Engine (1989-2003)
We only need your VIN number and freight-worthy address when you call. Let us know which you are referring or we can tell you about:
• 1.6L ZM-DE DOHC I4, • 1.3l B3-ME SOHC I4, • 1.5L ZL-VE S-VT I4, • 1.8l FP-DE DOHC I4, • 2.0l FS, 130hp/135 lb ft, • 2.0l FS-ZE, 2.0l RF Diesel • 1.5l ZL-DE DOHC I4
Sustaining Your Mazda
For most, the days of legitimate growth and economic prosperity waned. Instead of relying upon recurring incomes or a strong U.S. dollar, many are favoring sustainable practices. The word "sustainability" is mentally recognized with "green" and processes or technology developed to help diminish environmental concerns across the globe. In fact, a huge part of the process of redistributing used parts within the automobile industry performs that very function. Yet, on an individual basis, sustainability measures have grown to include financial stability, residential constructs and most definitely includes a very important aspect of our lives – transportation. The goal is to shield against perilous financial times. Car industry sales maintain within certain geographical constructs but most people are keener to maintaining their present vehicles.
If your car is becoming costly with the presence of a qualified mechanic or quantifying too much of your own, it may be time to invest in a remanufactured engine and other components to eliminate the source of the problems settling the problems for all. An excellent product with lower mileage than your existing or refurbished replacements will increase the longevity of your vehicle. This ensures its resilience for the future. Smart people prepare and it is just as smart to consider these alternatives for your vehicle, today. Don't hesitate to call us with a new challenge or ask us to explain the details for you so you can help yourself best. It's what we do and we love a good challenge as well as making new friends.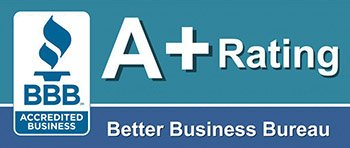 Toll Free 1-866-651-2992
1999 Used Mazda Protege Engine


Details:
Long Block ( complete Engine )
To Fit:
1999 Mazda Protege 1.6L (VIN 2, 8th digit), low emission
Mileage:
97K
Rared:
Delivered cost:
Call us for Discounted Price
1-866-651-2992
1997 Used Mazda Protege Engine


Details:
Long Block ( complete Engine )
To Fit:
1997 Mazda Protege 1.5L (VIN 1 or 3, 8th digit)
Mileage:
112K
Rared:
Delivered cost:
Call us for Discounted Price
1-866-651-2992
2001 Used Mazda Protege Engine


Details:
Long Block ( complete Engine )
To Fit:
2001 Mazda Protege 2.0L, Manual Transmission, Excluding MP3
Mileage:
89K
Rared:
Delivered cost:
Call us for Discounted Price
1-866-651-2992
2002 Used Mazda Protege Engine


Details:
Long Block ( complete Engine )
To Fit:
2002 Mazda Protege 2.0L, Manual Transmission, Excluding MP3
Mileage:
91K
Rared:
Delivered cost:
Call us for Discounted Price
1-866-651-2992
2000 Used Mazda Protege Engine


Details:
Long Block ( complete Engine )
To Fit:
2000 Mazda Protege 1.6L (VIN 2 or 4, 8th digit), Manual Transmission
Mileage:
102K
Rared:
Delivered cost:
Call us for Discounted Price
1-866-651-2992
1998 Used Mazda Protege Engine


Details:
Long Block ( complete Engine )
To Fit:
1998 Mazda Protege 1.5L (VIN 1 or 3, 8th digit), thru VIN 194742 (9/97)
Mileage:
108K
Rared:
Delivered cost:
Call us for Discounted Price
1-866-651-2992