Remanufactured And Used Mazda Millenia Engine
It's a cut above. The hunt for a used Mazda Millenia engine ends with Sharper Edge engines, a family-run business. Access to used Mazda Millenia engines may be limited but many hold out exclusively for our customers needing remanufactured Mazda Millenia engines for the years 1995 to 2003. The ten-year production span was brief and the engine design independent of standard platforms. So are some of its components. When it comes to rebuilt Mazda Millenia engines, Xedos or Eunos blocks Sharper Edge Engines takes painstaking steps to guarantee trustworthy and reliable units without digitizing our customers or subjecting them to unknowledgeable personnel. Thus, we confidently offer a 100% money-back guarantee on top of standard and/or extended warrantees. Your investment is serious. Browse our site but call to check on availability.
Obtaining a Millenia Engine
That stress ends with us. Nothing smacks of more stress than needing a Eunos over-haul or transmission replacement except when you cannot provision efficiently. Hours of scouring for available components are wasted. You really need to be supervising and working on other cars. Handling freight on occasion with bloated inventories of monopolies within the auto industry is bad enough.
Getting the wrong parts, paying double or trip freight when the shop job should already be finished is a business killer. This is why Sharper Edge Engines corners that market niche and provides personalized and appropriate service setting a new benchmark within the industry. End the disparity. Increase the value of your business by affording prestigious and trustworthy service and provisions from Sharper Edge Engines. We specialize in handling individuals who need an insider within the industry, too.
1-866-651-2992
Finding yourself manhandled through the entire industry business after business digitizing your wallet need not be the norm. A major investment is required to establish that second vehicle for the child. A blown head gasket comes at the wrong time and deserves respect from the industry. Mazda enthusiasts take great pride in their modifications, upgrades and tender care. We expect and provide the same. Essential time and reputation are on the line for automobile technicians with already frustrating schedules. We understand.
• We take matters to heart. It's really about you, not just the car. • We especially provision scrutinizing tests on this model's components. • Special designated relationships exist between us and distributors • Bring you the available blocks when you need it the most. • Check out the review at the Better Business Bureau • Call us soon with your VIN and shipping address.
One of the greatest difficulties for consumers of parts is the innate ability of distributors to forge or replace the numbers. Mileage matters and we take those numbers seriously. Find honest and trustworthy service at Sharper Edge Engines.
About the Millenia
Mazda Corp. slated the Millenia as a 4-dr Executive vehicle within the Mazda line. Literally, there is no other vehicle following Millenia production genetically linked but two of the three tiers of Millenia sharing a Ford block platform in either a V6 or V8. All were exclusively automatic transmission but a sparse amount of five-speed manuals. A version within the U.S. was also available without the Miller Cycle. Call us to check on availability of a remanufactured Mazda Millenia engine today. Let us hunt for your block or transmission free.
The U.S. Market received the "Millenia" (1995) pushing the Mazda 929 aside to compete with Nissan's Maxima, United Kingdom and Australia received the Mazda Xedos 9 (or Xedos 6) and labeled Eunos 800 (or Eunos 500) for the Asian markets until they reverted to the Millenia moniker. The Western market blocks were inferior to the Japanese models. This is likely to accommodate inferior fuel products. The three are, essentially, the same with only the Eunos solely utilizing the Mazda platform.
Notes: Some vehicles come with several engine sizes and can cause confusion . Please make sure to have your Vin number of your Mazda Millenia vehicle while calling.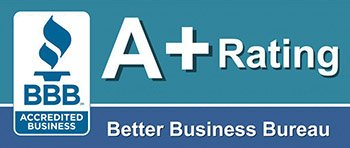 Toll Free 866-651-2992
1995 Used Mazda Millenia Engine


Details:
Long Block ( complete Engine )
To Fit:
1995 Mazda Millenia 2300 (VIN 2, 8th digit)
Mileage:
97K
Rared:
Delivered cost:
Call us for Discounted Price
1-866-651-2992
1998 Used Mazda Millenia Engine


Details:
Long Block ( complete Engine )
To Fit:
1998 Mazda Millenia 2500 (VIN 1, 8th digit)
Mileage:
112K
Rared:
Delivered cost:
Call us for Discounted Price
1-866-651-2992
1998 Used Mazda Millenia Engine


Details:
Long Block ( complete Engine )
To Fit:
1998 Mazda Millenia 2500 (VIN 1, 8th digit)
Mileage:
89K
Rared:
Delivered cost:
Call us for Discounted Price
1-866-651-2992
2002 Used Mazda Millenia Engine


Details:
Long Block ( complete Engine )
To Fit:
2002 Mazda Millenia 2500 (VIN 1, 8th digit)
Mileage:
116K
Rared:
Delivered cost:
Call us for Discounted Price
1-866-651-2992
2000 Used Mazda Millenia Engine


Details:
Long Block ( complete Engine )
To Fit:
2002 Mazda Millenia 2500 (VIN 1, 8th digit)
Mileage:
102K
Rared:
Delivered cost:
Call us for Discounted Price
1-866-651-2992
2001 Used Mazda Millenia Engine


Details:
Long Block ( complete Engine )
To Fit:
2001 Mazda Millenia 2500 (VIN 1, 8th digit)
Mileage:
128K
Rared:
Delivered cost:
Call us for Discounted Price
1-866-651-2992