Used Mazda Miata MX-5 Engines For Sale
Hey there. Searching for a used Mazda Miata MX-5 engine? May the auto gods be with you. Welcome to our used Miata engine warehouse. Like you, others are hovering over keyboards for prices on used MX-5 engines. They pick a random link. That link can be any one of a plethora of sellers with outstandingly bad reputations. This could get ugly. And expensive. This isn't necessary for you – because you get a money-back guarantee on any engine purchase. We have been selling rebuilt Miata MX-5 engines since the 2nd gen. Miata convertibles blazed across Europe. We saluted the unveiling of the Eunos at Hiroshima 160 kilometers inland. When American drivers were spilling their Miatas onto Route 66, we were perfecting remanufactured Miata MX-5 engines. We're talking Mazda Miata engines for model years 1998 or younger:
• Get FREE quotes by calling with your Miata VIN. • Have the Shop Address Handy, too. FREE fast shipping. • Which Mazda engine component do you need?
Coddle it. Baby it. Punch it. Slice into traffic at 80 mph. Do what floats your torque – but have that wind in your hair, again. Take a serrated knife and saw thousands off the cost of engine replacement. Buy a trustworthy used or rebuilt Mazda Miata MX-5 engine. We reveal. You choose from more than sixteen-thousand well organized units acquired over thirty years. One will be a perfect fit. Some have low mileage. Most are wrapped in warranties. All are tethered to a guarantee.
Toll Free 1-866-651-2992
Used engines For Sale
Sharper Edge Engines, a family-owned business: Demonstrably reliable used auto engines with no pricy after-taste. We overhead on the low. We use linear distribution. Still, price can depend on whether you're honed in on a used engine, a rebuilt engine or are more assured with a remanufactured Miata MX-5 engine. So, call!
Whether an engine is worthy for sale is predicated upon business integrity, as revealed in our A+ rating at the BBB. We're picky. And all those sharks via the online autoverse? Well, their prices listed are temporary, if honest. Their sites speak like cheap adverts for imported toys at Half Off! You deserve reliable used Miata engines without brouhaha. They sell fast. Call us frequent and early.
FREE QUOTES FREE SHIPPING QUALITY MIATA ENGINES FOR SALE MONEY-BACK GUARANTEE
Miata MX-5, Mazda Miata, just Miata or Roadster: Whichever name, everyone knows it. Owners bless it. Young, old or middle-aged (The engines, that is!) will do when it comes to the rugged used Mazda Miata MX-5 engines manufactured since 1989. Let's look under some hoods. Don't forget your VIN. You never know, champ. Your Miata might be The One:
1998 – 2005:
Any Miata born 2nd gen. connects to platforms across the multi autoverse. This squeaks 'the more the merrier'. (It helps us sniff out cheaper prices on good used engines.) Newborn Miatas on those conveyor belts were with 1.6l or 1.8l engines. At 6,500 rpm they sing a tune to 108 braking horse power. The top of standard issue screeches with 146 bhp. Marriage is optional to a few 5 speed manual transmissions or 6 speed manual transmission.6.2 seconds, folks! In 200,2 Mazda Company huffed a roll-around with a Mazdaspeed MX-5 and its cousin, Roadster Turbo, that barked with 180 bhp at 6,500rpm. Its top mph was meh among serial lead-footed drivers, but the average driver didn't mind.
2005 – 2009:
Despite the fun, sales waned. Mazda set itself to woo, yet again, with a spin of the 3rd generation Miata MX-5. Loaded with snappy comfort items and tech goodies, it definitely wooed. Wildly popular is the 2005 Miata version. Mazda continued to hammer out the fun without changing the zoom, but for US drivers: a Miata 2.0l (120 cu in.) 16 valve. That's a max 170bhp/140lb•ft. And you have a 5 or 6-speed manual transmission. If your model has a 6 speed manual (or automatic), your engine should top at 158bhp.
2010 – Present:
Is your Miata The One? Even the 2016 anniversary Miata is on our list. Fast FREE shipping and our money-back guarantee. Give us a call with your VIN on any Miata anniversary editions or the MX-5 Miyako, too. Call now. While it's on your mind!
1-866-651-2992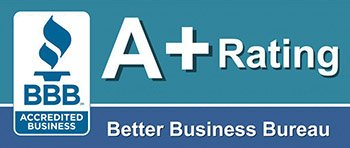 To get a few free quotes fromour powertrain specialist please call :1-866-651-2992
2009 Mazda MX-5 Miata Engine


Details:
( complete Engine )
To Fit:
2009 Mazda MX-5 Miata (2.0L, VIN F, 8th digit), Manual
Mileage:
46K
Rared:
Delivered cost:
Call us for Discounted Price
1-866-651-2992
2009 Mazda MX-5 Miata Engine


Details:
Long Block ( complete Engine )
To Fit:
2009 Mazda MX-5 Miata (2.0L, VIN F, 8th digit), Manual
Mileage:
33K
Rared:
Delivered cost:
Call us for Discounted Price
1-866-651-2992
2006 Mazda MX-5 Miata Engine


Details:
Long Block ( complete Engine )
To Fit:
2006 Mazda MX-5 Miata (2.0L, VIN F, 8th digit)
Mileage:
43K
Rared:
Delivered cost:
Call us for Discounted Price
1-866-651-2992
2010 Mazda MX-5 Miata Engine


Details:
Long Block ( complete Engine )
To Fit:
2010 Mazda MX-5 Miata (2.0L, VIN F, 8th digit), Automatic
Mileage:
28K
Rared:
Delivered cost:
Call us for Discounted Price
1-866-651-2992
2010 Mazda MX-5 Miata Engine


Details:
Long Block ( complete Engine )
To Fit:
2010 Mazda MX-5 Miata (2.0L, VIN F, 8th digit), Manual
Mileage:
17K
Rared:
Delivered cost:
Call us for Discounted Price
1-866-651-2992
2006 Mazda MX-5 Miata Engine


Details:
Long Block ( complete Engine )
To Fit:
2006 Mazda MX-5 Miata (2.0L, VIN F, 8th digit)
Mileage:
63K
Rared:
Delivered cost:
Call us for Discounted Price
1-866-651-2992