Used Mazda CX-9 Engines and Transmissions for sale
Get free quotes in a just few. Grab your VIN. Get prices on a used CX9 engine for sale. Nab the shop address. Bend our ear and get quotes fast on used or rebuilt CX9 engines. You went to a lot of trouble to acquire your Mazda CX-9 CUV. It's fun. It's roomy. The back seats are safe for argumentative kids – but your Mazda CX-9 was the glue behind the hustle between you and your family; work and play. It performs with finesse, class and power. When the stars were sparkling above it was always a nearby haven as you inhaled fresh air. Your ride is everything. That's why you own it. You're checking out used Mazda CX-9 engines, because you need to get those stars back. Anyone selling you a used engine best be real about it. Welcome to Sharper Edge Engines, your interactive used engine dealer. • Direct Quotes • Free Shipping (in US) • Warranty • 100% Money-Back Guarantee • Safely Order a Used or Rebuilt Engine Online
Will you be needing a used Mazda engine version or a rebuilt Mazda engine as a replacement? A used engine with low miles may be the better option. Or it may not be. It depends. We're not trying to be misleading, a phone call is what you need. Then, you can comparison shop a rebuilt CX9 engine as a viable replacement beside the price of a used version. We explain. There are numerous options. Or we'll work quickly on your auto engine order, as you please, no matter which auto engine type you choose.
There are always remanufactured CX9 engines proving their worth in the multi autoverse; never worry about it again. For the best affordable remanned and rebuilt auto engines, we do these in house. Compatibility of a remanufactured engine – or any other auto engine – depends on the quirks in your model Mazda CX-9 which, most likely, is a GT version with all wheel drive. We determine this with your VIN. Much depends upon you. Everything is tethered to availability. All sell fast. Let us know which model you drive.
Not sure what it takes to get under the stars, again? Begin with prices. Grab your Mazda VIN. Jot down a ship-to address. Don't worry. We ship free, but get a quote before the kids scratch a dent in your mind. We get it, because we're family-owned business.
Toll Free 1-866-651-2992
• Low Prices • Mass Inventory • Ready to Ship! • A+ Listing with BBB Rating
2007 Mazda CX9 Engines:
From thirty years of eye-balling used engines, we call your model a babe. The good news: the engine has been in production much longer than your model. This one is a Ford. It's a 3.5 liter gas-fueled engine. This V6, popular for its power and fuel-efficiency, is fine tuned and well tested over multiple decades. If you're familiar with automotive platforms, be certain not to mix your CX-9 with a Mazda CX-7 platform in your mind. These two are not exactly compatible and prefer not to share with each other, but share engines with Ford products. We smooth out the kinks and make certain engine compatibility lines up for your engine replacement before it ships.
When Mazda Motor Co. exposed their CX-9 cross over utility vehicles in 2007, it came standard with a market-tested 3.5 liter V6 Ford engine. When you strutted across a Mazda dealer's showroom floor, you either picked an all wheel drive train or front wheel drive with this model.
2008 -2015 Mazda CX9:
More power to your wheels: drivers with a Mazda CX-9 model were exposed to a 3.7 liter gas-fueled engine splitting 274 horsepower and 270 pounds per foot in torque. It uses the same Ford engine, but with more power. You shift a six speed automatic transmission at its console or picked a split-torque all wheel drive.Find out the price ranges for your budget. Get a money-back guarantee if you decide to buy one of our used or rebuilt Ford engines for your Mazda CX-9. Always free quotes.
1-866-651-2992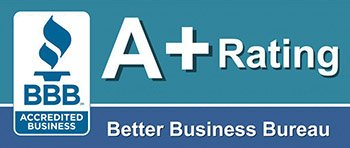 To get a few free quotes fromour powertrain specialist please call :1-866-651-2992


Details:
( complete Engine )
To Fit:
2010 Mazda CX-9 (3.7L, 24V, VIN A, VIN V, 8th digit), from 10/01/09
Mileage:
26K
Rared:
Delivered cost:
Call us for Discounted Price
1-866-651-2992


Details:
Long Block ( complete Engine )
To Fit:
2007 Mazda CX-9 (3.5L, 24V, VIN C, VIN Y, 8th digit)
Mileage:
43K
Rared:
Delivered cost:
Call us for Discounted Price
1-866-651-2992


Details:
Long Block ( complete Engine )
To Fit:
2010 Mazda CX-9 (3.7L, 24V, VIN A, VIN V, 8th digit), from 10/01/09
Mileage:
23K
Rared:
Delivered cost:
Call us for Discounted Price
1-866-651-2992


Details:
Long Block ( complete Engine )
To Fit:
2011 Mazda CX-9 (3.7L, 24V, VIN A, VIN V, 8th digit)
Mileage:
18K
Rared:
Delivered cost:
Call us for Discounted Price
1-866-651-2992


Details:
Long Block ( complete Engine )
To Fit:
2011 Mazda CX-9 (3.7L, 24V, VIN A, VIN V, 8th digit)
Mileage:
13K
Rared:
Delivered cost:
Call us for Discounted Price
1-866-651-2992


Details:
Long Block ( complete Engine )
To Fit:
2009 Mazda CX-9 (3.7L, 24V, VIN A, VIN V, 8th digit)
Mileage:
33K
Rared:
Delivered cost:
Call us for Discounted Price
1-866-651-2992