Used Mazda CX7 Engines and Transmissions for sale
Hey there. Life is difficult - receiving quotes on used Mazda CX-7 engines should not be. Are you face-palming while searching for a used Mazda CX-7 engine? It wasn't the starter that went out on your Mazda CX-7. Why should your query be treated as such? We hope for a positive outcome over your next used engine purchase. First, we want to thank you for stopping by Sharper Edge Engines, a family-run business. Second, you can buy a used CX-7 engine from us, but you need a quote or two or three. Those quotes should be free. No hassles, just a quote. Finally, if you like the quote you'll need more info. How about warranties? These vary depending on whether your are looking into used Mazda engines, a rebuilt Mazda CX-7 engine or a remanufactured Mazda CX-7 engine. We'll decipher details, if needed. Here's what you need to get started: 1) The VIN of your Mazda CX-7 2) The Shop Address 3) Which Mazda component do you need?
There you have it. Notice that we didn't ask for your email? If you're still with us at this point, you'll have preferences and more questions. You can ask about warranties, too. No pushy sales. No reading from a screen but from our digital catalog. The catalog is necessary. After all, we've rounded up to more than 16,000 Mazda engine components since the first CX-7 sailed away from the shores of Hiroshima. It makes searches faster.
Need integrity? We add a 100% money-back guarantee on any Mazda auto engine purchase. It's your Mazda. It's you showing up at work on time, you skirting through traffic with your family snug in their seats or you at the campgrounds. We figure that's worthy of a guarantee. We have had this philosophy since before the online auto multiverse lobbed car drivers at salvage yards. We dish out respect for our clients and add a spoonful of dignity. Want more? Transparency and authenticity are expected – even for financing options. There's more …. You'll save thousands on repairs of your Mazda CX-7 by buying a used, rebuilt or remanufactured Mazda engine in slick D-I-Y fashion. Uncertain which engine is best? Start by bouncing some prices around. You'll discover the benefits of each type of engine. Of course, you'll need more. Or less. You might know what you want and are in a hurry. You might be indecisive. We'll be patient, flexible and lightening fast, too. Always. We'd love to sell you a used engine, but it is best to meet you with patience.
Toll Free 1-866-651-2992
Used Engines For sale
The shadows of our warehouses whisper of discriminating acquisitions, skeptical engine testings and exacting re-manufacturing. We're even picky about storage. But what you want is to get your life back. Your Mazda pumped blood into it. Its engine should be top-notch before it's dropped in.
FREE SHIPPING MONEY-BACK GUARANTEE FAMILY OWNED FREE QUOTES
No headaches. A good solid used or rebuilt CX-7 engine at a great price with assurances. Right? We think so. Read on for a little information about compatible engine sizes on these beauties: One common mistake is assuming the Mazda CX-7 shares a platform with the CX-9. Platform sharing can be tricky with this model relating to engine capacity. We help ensure proper fit. There are options to save money without compromising integrity. Avoid headaches and grab the ear of our certified technician. Then, get a free quote. Get a feel for the best outcome for your Crossover SUV. Whether you glide the pavement with all wheel driving or shamelessly grip gravel in 4WD with its torque-splitting coolness, most often its blood is pumped by a Mazda: 2.5 liter 4 cylinder petro-fueled This gas-fired engine offers 161hp with the exact same in pounds per foot and mates with a five speed automatic, unless the model had been forged with the DISI Turbo. This turbo is a: 2.3 liter (244hp/258lb ft) petro-fueled It has been integrated into earlier Mazda auto models (Mazda6speed) as well, but it's mated to a six speed automatic shifter in your crossover SUV. There is more. We only need your VIN when you call. Do it now.
1-866-651-2992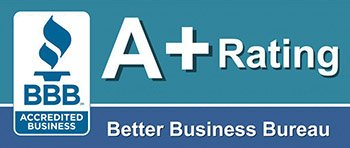 To get a few free quotes fromour powertrain specialist please call :1-866-651-2992


Details:
( complete Engine )
To Fit:
2010 Mazda CX-7 2.5L, (VIN 5, VIN M, 8th digit)
Mileage:
26K
Rared:
Delivered cost:
Call us for Discounted Price
1-866-651-2992


Details:
Long Block ( complete Engine )
To Fit:
2007 Mazda CX-7 (2.3L, turbo, VIN 3 or L, 8th digit)
Mileage:
43K
Rared:
Delivered cost:
Call us for Discounted Price
1-866-651-2992


Details:
Long Block ( complete Engine )
To Fit:
2010 Mazda CX-7 2.5L, (VIN 5, VIN M, 8th digit)
Mileage:
23K
Rared:
Delivered cost:
Call us for Discounted Price
1-866-651-2992


Details:
Long Block ( complete Engine )
To Fit:
2011 Mazda CX-7 2.5L, (VIN 5, VIN M, 8th digit)
Mileage:
18K
Rared:
Delivered cost:
Call us for Discounted Price
1-866-651-2992


Details:
Long Block ( complete Engine )
To Fit:
2011 Mazda CX-7 2.5L, (VIN 5, VIN M, 8th digit)
Mileage:
13K
Rared:
Delivered cost:
Call us for Discounted Price
1-866-651-2992


Details:
Long Block ( complete Engine )
To Fit:
2009 Mazda CX-7 (2.3L, turbo, VIN 3 or L, 8th digit)
Mileage:
33K
Rared:
Delivered cost:
Call us for Discounted Price
1-866-651-2992