home
>
remanufactured engines
>
mazda used engines
>mazda 6 engine
Used Mazda 6 Engines
You've better things to do. If you or your client is on the hunt for a Mazda6 car engine, remanufactured Mazda B series truck engine or rebuilt Mazda 2.2L diesel engine, we can help you get you the most reliable with the miles suitable for you or your clients' agenda.
End the complicated journey for a reliable Used Mazda Engine and begin the adventure to independence by utilizing Sharper Edge Engines. It's the sharp way to maintain your ride, your bank account and your esteemed transportation. Purchase a guaranteed remanufactured Mazda6 engine and trust your own understanding rather than buy into the new car hype.
We are the prestigious providers of Mazda used, rebuilt or remanufactured automotive engines to:
1. Mechanics across the industry or anyone who over-hauls, 2. Unique auto fans across the globe, 3. Inividuals in the US, 4. Canada 5. Dubai and even remote places like 6. Germany.
Your Mazda6 (Mazda6) engine, produced by the Japanese manufacturer of the same name, will either have 90 days, 6-month or three-year warranty depending upon the block you need. As you purchase a used car or truck engine from Sharper Edge Engines, you can rest assured we guarantee satisfaction 100 percent or your money-back.
Whether you're in the outback of Australia, near the Kremlin, in the prairie-lands of Oklahoma or beneath an umbrella in Washington your ride is important to us. We're just a cell phone away ready to act as your insider within the automobile industry. Our resources balloon into an array of trustworthy and inexpensive used Mazda6 engines with the mileage you desire. Spare your bank account and find more time to relax by searching through our inexpensive remanufactured Mazda6 engines. Get the most dependable used Mazda6 engine through our family-operated organization today without obligation. Expect sincerity and personalization. Expect to make some new friends.
For A Relaxed Call Without Obligation: 1-866-651-2992
We comprehend your position and concern ourselves with your needs setting the benchmark for the industry.
• Check out the reviews with the Better Business Bureau. • Compare our products and services. • Don't become a number within a sea of auto parts. • Protect your investment. • We are genuinely confident you'll utilize us for your replacements. • Have your VIN handy • Along with available shipping address(es) when you get in touch with us
What is the "6" in the Mazda Series?
The Mazda6 pushed aside the Mazda 626 (Also known as the Capella or Cronos) and began a wonderful adventure for the Mazda Corporation with new stylish designs and unique concepts. "6" identifies the generation of the model added to the line of great Mazda cars. That is all. Mazda owners scramble to help their friends more familiar with verbiage associated to models than digits understand– in the U.S. market it is indicated by a single digit such as the Mazda3 or the Mazda6 (the same for production in Asian markets are labeled "Atenza". These uncomfortable incidences are a topic of frequent discussion amongst Mazda owners in the United States auto market.
Mazda owners can also identify with the origin of the vehicle's moniker. The deity Arthura Mazda is derived from ancient Persian Zorastrianism theology. One of Zoroastrian's first deities, Athura, identifies "intelligence" and surname Mazda equates "wisdom". Mazda drivers are intelligent staunch advocates of their vehicular investments and diligent to know buying a newer ride every other year is foolish in comparison to maintaining their distinguished fun-to-drive but practical Mazda. As a result, their pocket commitments ease giving them freedom to enjoy their pursuits of content. Reliable wheels are important but should never be the dominating financial factor in people's lives.
The Mazda Corporation inserted the 6 model into the Pirelli World Challenge and the Mazda6 continues to compete already winning many prestigious awards within SCCA SPEED challenges (Mazda6speed engine). It doesn't look as though Mazda will be giving up on this excellent model any time soon. Sales of the Mazda6 have outperformed any other Mazda models to date. That's good news for our clients and needed parts and accessories.
We are the primary provider of Used or Rebuilt or Re manufactured automotive engines to mechanics, repair shops and of course individuals in the US , Canada ,Dubai and Germany . Whether you are looking for Mazda 6 car engine, pickup truck engine or Mazda diesel engine, we can help you get you the best quality and Low mileage ones .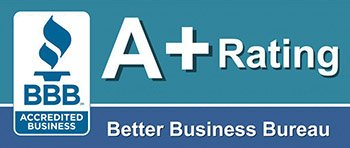 Toll Free 1-866-651-2992


Details:
Long Block ( complete Engine )
To Fit:
2005 Mazda 6 4 Cyl, 138 cid (2.3L, VIN C, 8th digit)
Mileage:
97K
Rared:
Delivered cost:
Call us for Discounted Price
1-866-651-2992


Details:
Long Block ( complete Engine )
To Fit:
2003 Mazda 6 6 Cyl, 181 cid (3.0L, VIN D, 8th digit), Manual Transmission
Mileage:
91K
Rared:
Delivered cost:
Call us for Discounted Price
1-866-651-2992


Details:
Long Block ( complete Engine )
To Fit:
2006 Mazda 6 4 Cyl, 138 cid (2.3L), Excluding Speed6; (VIN C, 8th digit)
Mileage:
93K
Rared:
Delivered cost:
Call us for Discounted Price
1-866-651-2992


Details:
Long Block ( complete Engine )
To Fit:
2003 Mazda 6 6 Cyl, 181 cid (3.0L, VIN D, 8th digit), Manual Transmission
Mileage:
102K
Rared:
Delivered cost:
Call us for Discounted Price
1-866-651-2992


Details:
Long Block ( complete Engine )
To Fit:
2007 Mazda 6 6 Cyl, 181 cid (3.0L, VIN D, 8th digit), Automatic Transmission
Mileage:
65K
Rared:
Delivered cost:
Call us for Discounted Price
1-866-651-2992


Details:
Long Block ( complete Engine )
To Fit:
2009 Mazda 6 2.5L VIN A (8th digit)
Mileage:
23K
Rared:
Delivered cost:
Call us for Discounted Price
1-866-651-2992