home
>
remanufactured engines
>
mazda used engines
>mazda 5 engine
Used Mazda 5 Engines
You buy a clean quality used Mazda 5 engines to match your van's specifications, but without entanglements or doubts. Here's what's new: You avoid having spam bounce around your in-box until the end of time. You avoid depersonalized sales tactics from unknown sources. Welcome to Sharper Edge Engines where you can find and buy a used Mazda 5 engine of any generation (1999-present). Find truly good prices. But, wait. There's more. You get a money-back guarantee on any engine or engine block purchase. Did you know quotes are FREE? No email required. No fee. No sense of entitlement on our part. Your satisfaction is guaranteed. All interactions are personable. In the end, any one of our used or rebuilt Mazda 5 engine components ship for FREE. For correct availability for your Mazda 5 multiple passenger vehicle or mini van, we only need:
1) Your Mazda 5 vehicle identification number. 2) The Shop Address.
1-866-651-2992
That's it. It's easy, but you're also secure. With more than 30 years' experience, you can expect authenticity from the ground up-not just digital hyperspace. There's no need to sacrifice quality for great prices. There's no need to sacrifice your personal information to buy a good quality used Mazda engines with low mileages and a great warranty. If you own a first or second generation Mazda 5, you might call it a Premacy, a multi-passenger vehicle (MPV). Or, you might call it a mini van. Whatever you call it, the Mazda 5 is wildly popular in the US, Europe and Asia. Our well organized warehouses are open with discount sales on used or rebuilt Mazda MPV engines no matter its cubic centimeters. We check current inventory status, pricing, number of miles and more.
If you're looking for pristine performance, maybe one of our remanufactured Mazda 5 engines of any torque or engine size. Remember, you can look at all our remanufactured Mazda MPV engines for no charge. Yes. You get friendly service. You speak to company personnel charged with rebuilding and remanufacturing and they know engine replacement details. A few of the first generation Premacy (Mazda 5) engines begin with 112 pounds per foot in a 1.8 liter engine and rise to 170 lbs per foot in the 2.0 liter diesel-fueled hammered out through those years. Between these two engine sizes a several petrol-fueled or gas-fired Mazda engines. Yes. We do have engines direct from Japan, but only when they are superior in quality and up to EPA requirements. We don't bother selling units that are a hassle. Would you be looking for a Mazda 5 engine with low mileage? All the first generation engines are continually manufactured by FAW Haima Automobile in China. That means your odds of finding one are good. We only need check for you and it takes only a few seconds.
Call Us now: 1-866-651-2992
For your second generation Mazda 5 (2005-2010), a multiple passenger vehicle, we'll need its origin of manufactured. Don't worry. Your Mazda 5 vehicle identification number settles the matter. If you have the European Mazda 5, it will be a Mazda MZR engine like the US cousin, but might not have compatible emission standards. All of these include Mazda Z, Mazda L and Mazda R engines, respectively, where they begin with a 1.3 liter petrol-fueled engine and end with a 2.2 liter direct fuel injected diesel powered engine.
Relax knowing someone within the industry is going to do their job, so you can make a secure purchase of a used engine for your vehicle. Remember, we provide a money-back guarantee with no intrusive emails, no assumptive sales personnel and the best prices on used engines in the market.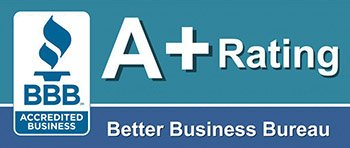 Toll Free 866-651-2992