home
>
remanufactured engines
>
mazda used engines
>mazda 323 engine
Used Mazda 323 Engines
Introducing our Mazda used engine warehouse! Here you find a clean quality used Mazda 323 engine at introductory LOW prices but, first, get your FREE quotes without intrusion. All used Mazda engines ship FREE from our family-owned business. Each comes with a warranty and a money-back guarantee. You know that buying a used Mazda engine components online is convenient, but you wonder who's trustworthy, who gives free and easy quotes on used Mazda engine blocks and Mazda engine parts? It should be easy! Why pay for a quote on a used engine block for a Mazda 323? And how about a guarantee? It should come with a guarantee. And free shipping? We think so.
Order a used engine direct from the used engine dealer, Sharper Edge Engines, with assurance. Have it shipped FREE without interruption. Replacing the engine in your Mazda 323 is sensible, cheap and smart even if you opt for a remanufactured Mazda 323 engine. Remanufactured engines are thousands cheaper than an investment into a new engine. After all, most mornings you wave at the string of vehicles at the gas station. Your Mazda's fuel efficiency exceeds all those. Your money was for upgraded lunches rather than your car belch dollar bills at the pump. It's like a well-worn glove that you don't even know you're wearing. You need it back. That's all there is to it! You know it's not necessary to be an auto mechanic to buy a used engine, but it's difficult to avoid being man-handled. You're not comfortable sending your money to some obscure businesses that, when you think about it, is abusive in assumptive behaviors and presumptive conversations.
1-866-651-2992
What you really want is to find an authentic business online operating just exactly like a brick and mortal store. And one with the guts to back up their wares. Shouldn't you get FREE quotes before buying a used engine or any a Mazda engine component?
HASSLE-FREE QUOTES WE NEVER SELL YOUR INFORMATION FREE SHIPPING, ALWAYS 30 YEAR FAMILY-OWNED BUSINESS NO HASSLES A+ BBB RATING
Call Us now: 1-866-651-2992
QUALITY MAZDA 323 ENGINES for 2003 MODELS AND YOUNGER for SALE:
2003 Engines – Subject to availability, the 2003 model includes 1.3 liter gas/petrol-fired engines up to a 2.0 liter for the Mazda Sport 20 model. These years also saw a 2.3 liter diesel fueled engine. Give us a call. Need that special used Mazda engine? If it's a Mazda 323, it might be one we ordered from Colombia. Get free quotes, hassle-free!
2004 Engines – Originally the Familia, your engine search should be for the Mazda 3, if not a Mazda 323. But, hey, they also put them in different makes and models. Confused? We clarify. We know what we're doing. It's our job to create happenings. This is where we put in the most time, because you deserve to have that engine replacement go off without a snag. Next thing you know, you are dropping a trustworthy engine into your vehicle. Likely, you need a 2.0 liter Mazda engine or a 2.3 liter for the 2004 model. Your Mazda VIN provides this revelation, unless you have a unique request.
Have your Mazda VIN when you call. The shop address would be helpful, too. Do you need more than one quote? Would you believe that's FREE, too? Family owned and operated for three decades.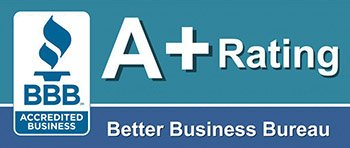 Toll Free 866-651-2992