home
>
remanufactured engines
>
mazda used engines
>mazda 3 engine
Used Mazda 3 Engines
End the exasperation. Rest with a trustworthy family-owned business having supplied used Mazda3 Engines, truck engines or Mazda diesel engines for more than a quarter century. As a premier supplier of used automotive engines, Sharper Edge Engines caters to automobile technicians within the vast reaches of Canada, across the contiguous U.S., in exotic cities like Dubai, into remote areas of Germany and even close by in Florida.
Until you find and have installed a remanufactured Mazda3 Engine or similar, you're hailing taxis, looking up bus schedules and stressing friends and family for support. The last thing you need is to be dragged through the entire automobile industry individual by individual designed to suck your wallet dry and leave you guessing the results.
Get Multiple Quotes
Any number of individuals can scrap the original and fake the numbers. Any one of those telephone operators can be completely ignorant of the automobile industry while reliant upon a digitized system. You become a number subject to err at any given moment. Without your car, your life is spinning out of control. It seems the harder you try to regain control, the more it whirls away.
You need our help. You need someone inside the auto industry that you can trust and act on your behalf. There is no need to drive around town looking for the perfect fit. Multiple quotes? Not a problem and always without obligation. You can purchase a block or a transmission from one of our nation-wide sites, today. Their competency affords a three-year warranty on all engines sold.
We can access the 2.0L or 2.3L engine blocks as well as the Mazdaspeed3 block versions like the MZR 2.3 DISI Turbo engine or earlier. Call in and expect to make a friend while we take the time you require, honestly and personally.Some blocks share their genetics with Ford and Volvo so have your VIN# handy as well as a shipping address when you call.
For Hassle-Free Quotes Call: 1-866-651-2992
About the Mazda 3 Engine
This one eliminated its predecessor's reliance upon the Japanese engine platform built into the Protégé (Familia). It distinctively rests upon a Ford-issued automobile rostrum. That auto rostrum was strewn globally providing affordability and familiarity to the American markets and included either a 2.0-liter or a 2.3-litre block.
At the time, it noted one of the largest platforms in history. The massive coordination between Ford, Mazda and Volvo worked because the Mazda Motor Corporation in Japan continues to hammer out this model. Known as the Axela in Japan and Mazda3 in America, it remains a star seller in a highly competitive automobile market. The Mazda 3 employs unique compact density without failing against familiar driver-handling known to its breed. This version is fun with functionality.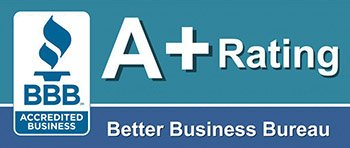 Toll Free 866-651-2992


Details:
Long Block ( complete Engine )
To Fit:
2006 Mazda 3 2.0L, VIN F, 8th digit
Mileage:
72K
Rared:
Delivered cost:
Call us for Discounted Price
1-866-651-2992


Details:
Long Block ( complete Engine )
To Fit:
2006 Mazda 3 2.0L, standard emissions (VIN F, 8th digit)
Mileage:
94K
Rared:
Delivered cost:
Call us for Discounted Price
1-866-651-2992


Details:
Long Block ( complete Engine )
To Fit:
2010 Mazda 3 2.0L, low emissions (VIN G, 8th digit)
Mileage:
26K
Rared:
Delivered cost:
Call us for Discounted Price
1-866-651-2992


Details:
Long Block ( complete Engine )
To Fit:
2004 Mazda 3 2.3L (VIN 3, 8th digit), Auto Trans
Mileage:
102K
Rared:
Delivered cost:
Call us for Discounted Price
1-866-651-2992


Details:
Long Block ( complete Engine )
To Fit:
2007 Mazda 3 2.0L, standard emissions (VIN F, 8th digit)
Mileage:
64K
Rared:
Delivered cost:
Call us for Discounted Price
1-866-651-2992


Details:
Long Block ( complete Engine )
To Fit:
2009 Mazda 3 2.0L, standard emissions (VIN F, 8th digit)
Mileage:
23K
Rared:
Delivered cost:
Call us for Discounted Price
1-866-651-2992