home
>
remanufactured engines
>
mazda used engines
>mazda 1200 engine
Used Mazda 1200 Engines
May we give you a FREE quote on a used Mazda 1200 engine without an embattled conversation? And you get no intrusive emails. You've reached our Mazda engine warehouse at Sharper Edge Engines. Yes. You get great engine prices, but no abuse. Yes, your selection of used Mazda 1200 engines come with a warranty, but they also come with a 100% money-back guarantee. You get unrivaled personal service. You get FREE and fast shipping on your order. You can get a used engine, a completely rebuilt Mazda 1200 engine or a remanufactured Mazda 1200 engine block. We even sell Mazda parts. We promise never to sell your information. Let us get down to one-on-one. Meet your needs. Let us know:
1) Your Mazda VIN and 2) The shop address or the address that you think will apply at the time of purchase.
That's all. We'll leave the decision up to you. You want to buy the right engine from the right company and you're going to do that when you are ready. Check for unbeatable prices on all used Mazda engine blocks through FREE quotes even multiple ones. Sharper Edge Engines is able to provide:
• used Mazda 1.2 liter engines, • rebuilt Mazda 1200 engines and • remanufactured Mazda 1200 engines for • model years 1998 to 2003.
For A Relaxed Call Without Obligation: 1-866-651-2992
Flip the meaning of quality used engines to mean your purchase is guaranteed, the performance of your vehicle is assured and your search isn't an invasive monopolization. Our very own certified Mazda engine auto engineers insure top performance and endurance for any major Mazda repairs or make over. A 100% money-back guarantee comes with any used engine purchase. You get three decades used engine know-how. Your engine is shipped direct. Your quotes are without obligation. Give us a call with your Mazda VIN and we'll be happy to check.
What you really need are excellent results following that engine swap or Mazda engine upgrade. Because we work on Mazda engine blocks ourselves, we are able to provide a 100% money-back guarantee. As a family-owned business with genuine interpersonal care for you. Remember, you get free quotes without entanglements. Give us a call or read on for a little more information on our Mazda block inventory.
Eight Generation Mazda 1200 Engines:
The model year released for sale in 1999 (1998 models): Generally, these were compatible with an automatic transmission. More uncommonly it was hitched to a 5 speed manual. We have access to either and/or any relative compatible vehicle platform including 4 door Mazda sedans, 5 door hatchbacks (with a wider choice of Mazda engine options), Mazda vans and Mazda commercial vans. Our present inventory reveals compatible used Mazda engines within the range of manufacturers. Those that are still in production provide a good candidate as a used or rebuilt Mazda engine. Many have few original miles. Your vehicle's identification number is used for proper identificationy. Availability is subject to change dependent upon sales. Give us a dial. FREE quotes.
Do you want to upgrade from a Mazda 1200 engine?
One of our skilled technicians can walk you through the process of determining the compatibility or even hurdles faced from swapping cubic centimeters. The majority of our clients are the individual do-it-yourselvers, auto garages and specialty auto re builders. Find out why were are the preferred provider of used engines for people like these. FREE QUOTES FREE SHIPPING QUALITY MAZDA ENGINE BLOCKS
Do you want less hassles when you buy your used Mazda engine block?
What you really need is a top-notch performance and longevity, more bang for your buck. YYou need your vehicle to run and stay running. Our thirty year's experience affords you to receive exactly what you need at some of the industry's lowest prices.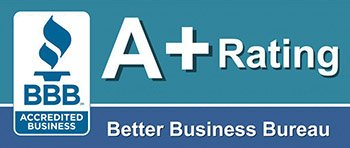 Toll Free 1-866-651-2992