home
>
remanufactured engines
>
lincoln used engines
>lincoln zephyr engine
Used Lincoln Zephyr Engines for Sale with Low Miles
There is no better guarantee for a used Lincoln Zephyr engine than from those acquired by Sharper Edge engines, renowned for revealing even the more obscure components for that upgrade, rebuild or modification. Call today with your Zephyr's vehicle identification number and potential shipping address. We always secure with a 100% money-back guarantee and personalized service while using technology the smart way. Do not be alienated by technology or swayed by companies preying upon your misfortune. Trustworthy and reliable provisioning by our family at Sharper Edge Engines attains the most reasonable efficient way to obtain that perfect drop-in crate for your automobile whether used, rebuilt or a remanufactured Lincoln Zephyr engine.
The Lincoln Zephyr is actually a Lincoln MKZ. Perhaps, it is best to conclude the MKZ as a Zephyr since the origination of a Lincoln MKZ is a Zephyr that petered on the automobile market shortly after its introduction in 2006. The reason for sales decline had nothing to do with the car, itself. Lincoln, a motor division of Ford, renamed the Zephyr to a Lincoln MKZ and, to date is the best-selling Lincoln on the market. The options for obtaining a rebuilt Lincoln Zephyr engine are vast since the MKZ versions have been in production and its popularity continues.
*All units are subject to availability.*
Call Now:1-866-651-2992
Zephyr: The Successful American Car Spawned By the Monte Rio
There's no need to toss away money on another vehicle when restoration of your original Zephyr can be performed with an excellent automotive technician and our acquisition services. Be sure to check the rates on our used Lincoln Zephyr transmissions or an entire rebuilt Lincoln Zephyr power train, if you need. You'll be astonished with how much you can save.
Only efficient and friendly service will suffice for all our customers. We confirm the best business model is happy customers and we continue to prove this one customer at a time. Check out the listing at the Better Business Bureau for some excellent examples.
This engine remained throughout production while the 6-cylinder standard Zephyr featured a 3.1L block. The Zephyr marketed in Australia was actually an Australian Holden Commodore with its moniker, but sold in South African and Asian countries from 1997. Many units imported to the U.S. as after-market and crossed our paths.
Also, the Zephyr Coupe marketed in Middle Eastern countries is a Holden Monaro with a Zephyr moniker. Technically, it is another type of Commodore. We have seen them all in our warehouses over the years and they are becoming scarcer.
An American term of endearment, the "Mickey Mouse" car, was added when it sported the animated rodent on the Zephyr NASCAR racer. NASCAR was cleaning up its act with the help of General Motors' partnership with Disney. They effectively marketed to a broader audience providing mutual benefit.
Lincoln Zephyr Specifications (2005-2012) also Known as MKZ:
2.5 liter Duratec 25 I-4 — 2,488cc, 175hp @ 6000 rpm and 172lb•ft @ 4500rpm. This quiet 4cyl is similar Mazda MZR 2.5 liter but with knock control. OM: Chihuahua, Mexico
3.0 liter Duratec 30 V6 (Mondeo) — 2,967cc, 200 to 240 horsepower with aluminum block and aluminum heads. Lincoln LS, Modeo ST220, Mazda MPV and some Fords contain similar. OM: Cleveland
3.5 liter Duratec V6 — all aluminum; 263hp @6,250rpm and 249 lb ft @4,500rpm octane gasoline rating = 87 for 2010 production
3.7 liter Duratec 37 V6 (Cyclone) —3721cc; 268hp @6,250rpm and 267lb•ft @ 4,250rpm. (275hp @ 6,250rpm and 276lb ft @ 4,250rpm for 2009) OM: Lima or Cleveland
Lincoln Zephyr Transmissions:
6-sp Automatic — Max 324.5ft lb with Lepelletier (Aisin) (2006-2009) 6-sp Automatic 6F — Max 800 horsepower and 280ft lb (2010-Current) 6-sp SelectShift Auto— (2010 MKZ)
Accuracy of engine and transmission specifications is not guarantee. Call us without obligation for quotes and available data for your vehicle.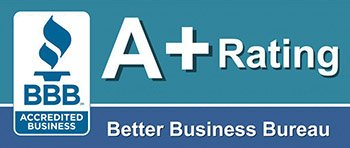 To get a few free quotes from our powertrain specialist please call : 1-866-651-2992
2006 Lincoln Zephyr Engine


Details:
Long Block ( complete Engine )
To Fit:
2006 Lincoln Zephyr (3.0L, VIN 1, 8th digit)
Mileage:
95K
Rared:
Delivered cost:
Call us for Discounted Price
1-866-651-2992
2006 Lincoln Zephyr Engine


Details:
Long Block ( complete Engine )
To Fit:
2006 Lincoln Zephyr (3.0L, VIN 1, 8th digit)
Mileage:
81K
Rared:
Delivered cost:
Call us for Discounted Price
1-866-651-2992
2001 Lincoln Zephyr Engine


Details:
Long Block ( complete Engine )
To Fit:
2001 Chevy Zephyr (3.1L, VIN J, 8th digit)
Mileage:
98K
Rared:
Delivered cost:
Call us for Discounted Price
1-866-651-2992
2006 Lincoln Zephyr Engine


Details:
Long Block ( complete Engine )
To Fit:
2006 Lincoln Zephyr (3.0L, VIN 1, 8th digit)
Mileage:
72K
Rared:
Delivered cost:
Call us for Discounted Price
1-866-651-2992
2006 Lincoln Zephyr Engine


Details:
Long Block ( complete Engine )
To Fit:
2006 Lincoln Zephyr (3.0L, VIN 1, 8th digit)
Mileage:
66K
Rared:
Delivered cost:
Call us for Discounted Price
1-866-651-2992
1996 Lincoln Zephyr Engine


Details:
Long Block ( complete Engine )
To Fit:
2006 Lincoln Zephyr (3.0L, VIN 1, 8th digit)
Mileage:
78k
Rared:
Delivered cost:
Call us for Discounted Price
1-866-651-2992