home
>
remanufactured engines
>
lincoln used engines
>lincoln towncar engine
Used Lincoln Town Car Engines for Sale with Low Mileage
Prolong the life of your ride by installing a used Lincoln Town Car engine with low mileage or replace it with an entirely rebuilt Lincoln Town Car drive train with exacting specifications. Another four-hundred-thousand miles is likely with proper care and installation of only authentic rebuilt Lincoln Town Car engines for sale under various warranties. Our family at Sharper Edge Engines empathizes with limousine drivers and owners in one of the worst eras for small and medium-sized businesses utilizing the Lincoln Town Car in all their affairs. We got down to business and decided to find the most economically viable but genuine rebuilt Lincoln Town Car engines so you can get on your way doing the things you need to be doing. In today's financial climate, the only recourse is to cut costs and we did it for you. Business to business can forge better opportunities.
You have greater things to shoulder. You do not need harassment by the automotive industry person-by-person, let alone taken advantage of because Ford ceased production in 2011. Ignore the hyperbole and let one of our representatives respectfully provide the time required to get the job done right and as efficiently as possible so you can get back to work. Ford manufactured more than 660,000 Town cars over the years. There is plenty room to spare, yet, for finding the remanufactured Lincoln Town car engine to suit.
Call today with:
Your Town Car's VIN# Any Appropriate Freight Addresses You'll Be On Your Way To The Lowest Cost Options For Your Town Car With the Mileage and Warranty You Need And Always 100% Money-Back Guarantee Subject to Availability so Call Soon!
Call Now:1-866-651-2992
Why throw away years of care for the mechanical and trim details of your Lincoln Town Car by scrapping it and learning to drive another? Your Town Car fits like a glove and nothing else will suffice. Salvation is possible. It does not take as long as you think, nor cost as much as you might imagine. It is important to utilize only the most reliable sources for the parts you need. Forgeries exist and less-than-honorable suppliers abound.
Our family-owned business is notorious for respectful service provisioning only authentic remanufactured Lincoln Town Car engines whose backgrounds are verifiable. If you are an automotive tech looking to fulfill requests for your clients, know that Sharper Edge Engines is a proven invaluable tool to help provision used engine blocks, rebuilt transmissions or entire drive trains for any of your client's specifications saving you time and money. We never charge for multiple quotes or balk when challenged with that elusive part.
Available Units Might Be In Limited Supply
First Generation Lincoln Town Car Standard Engine Specifications:
Executive Signature Carrier: 4.9L 5.0L Windsor V8: 130, 134, or 140hp at 3400rpm with 230 to 250 lb ft from 2,200rpm up to 2,500rpm, respectively (1981-1985) 4.9L 5.0L Windsor V8 (dual exhaust) 155hp/3,600rpm with 265 lb ft torque at 2,000rpm (1984-1985) 4.9L 5.0L Windsor V8 with 150hp and 270lb ft torque/ 2,200rpm (1986-1989) 4.9L 5.9L Windsor V8 with 150hp and 270 lb ft torque/ 2,200rpm (1986-1989) 4.9L 5.0L Windsor V8 (dual exhaust) with 150hp 270 lb ft/2,200rpm (1986) 4.9L 5.0L Windsor V8 (dual exhaust) with 160hp 280 lb ft/2,200rpm (1987-1989) 4.9L 5.0L Windsor V8 (dual exhaust) with 160hp 280 lb ft/2,200rpm (1987-1989)
Second Generation Lincoln Town Car Standard Engine Specifications:
Executive Series: 5.0L Windsor V8 with 150hp and 270 lb ft at 2,000rpm (1990) 4.6L Modular V8 with 210 or 190hp and 275 lb ft or 265 lb ft/3,250rpm respectively (1991-1997) Signature Series Cartier: 5.0L Windsor V8 160hp and 265 lb ft or 280 lb ft at 3,2500rpm and 2,200rpm respectively (1990-1997)
Third Generation Lincoln Town Car Standard Engine Specifications:
Executive Signature Series: 4.6L Modular SOHC 16V V8 205hp, 235 hp with 287 lb ft at 3,500rpm or 239 hp with 287 lb ft at 4,100 rpm (1998-2007) Signature Touring, Limited Ultimate and Designer Series: 4.6L Modular SOHC 16V V8 with 239 hp and 287 lb ft at 4,100rpm (1998-2007) Cartier: 4.6L Modular SOHC 16V V8 with 239 hp and 287 lb ft/4,100 rpm (1998-2000) L Edition: 4.6L Modular SOHC 16V V8 with 220, 235 or 239hp and 290, 285 and 287 lb ft from 3,500rpm to 4,100rpm respectively (2000-2011)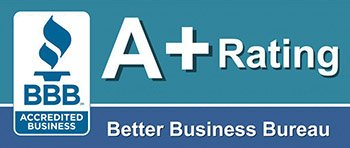 To get a few free quotes from our powertrain specialist please call : 1-866-651-2992
2002 Lincoln Town Car Engine


Details:
Long Block ( complete Engine )
To Fit:
2002 Lincoln Town CAR (4.6L, VIN W, 8th digit)
Mileage:
85K
Rared:
Delivered cost:
Call us for Discounted Price
1-866-651-2992
2003 Lincoln Town Car Engine


Details:
Long Block ( complete Engine )
To Fit:
2003 Lincoln Town CAR (4.6L, VIN W, 8th digit)
Mileage:
74K
Rared:
Delivered cost:
Call us for Discounted Price
1-866-651-2992
2001 Lincoln Town Car Engine


Details:
Long Block ( complete Engine )
To Fit:
2001 Lincoln Town CAR (4.6L, VIN W, 8th digit)
Mileage:
98K
Rared:
Delivered cost:
Call us for Discounted Price
1-866-651-2992
2007 Lincoln Town Car Engine


Details:
Long Block ( complete Engine )
To Fit:
2007 Lincoln Town CAR (4.6L), VIN V (8th digit, flex fuel)
Mileage:
62K
Rared:
Delivered cost:
Call us for Discounted Price
1-866-651-2992
2007 Lincoln Town Car Engine


Details:
Long Block ( complete Engine )
To Fit:
2007 Lincoln Town CAR (4.6L), VIN V (8th digit, flex fuel)
Mileage:
66K
Rared:
Delivered cost:
Call us for Discounted Price
1-866-651-2992
2003 Lincoln Town Car Engine


Details:
Long Block ( complete Engine )
To Fit:
2003 Lincoln Town CAR (4.6L, VIN W, 8th digit)
Mileage:
92k
Rared:
Delivered cost:
Call us for Discounted Price
1-866-651-2992