home
>
remanufactured engines
>
lincoln used engines
>lincoln ls engine
Used Lincoln LS Engines for Sale with Low Mileage
Accidents happen. Manufacture defects happen. Teenagers happen! That perfect used Lincoln LS engine available for drop-in exists only at Sharper Edge Engines with integrity, class and honesty and twenty-five years of outstanding business. Only authentic rebuilt Lincoln LS engines with verified histories and genuine mileage counts matter for your job. Replacement is the best financial route to reinstating your transportation after engine failure, an accident… or a teenager learning to drive. We make the process, safe, affordable and reasonable with various warranty options and a guarantee. To determine the best warranty length we need to know the components you need and the original mileage of the rebuilt or remanufactured Lincoln LS engine block used.
Do not allow the frustration of your crisis to cause unwise decisions or worse; fall prey to over-bloated inventories or untrustworthy sources selling junk parts. You and your family rely on the safety of the inner workings of your vehicle without thinking about it. Allowing us to provision a reliable rebuilt Lincoln LS engine brings that assurance. It is your job to make certain those inner workings are safe.
Without transportation, you are dependent on the assistance of weary friends, frustrated family and ride the dreaded city bus system. Your wrecked vehicle is probably costing a small fortune in storage fees. You have probably lost ¼ to ½ of your free time and independence. Without your own set of wheels you whittle away the free time of those assisting, too. We empathize with the severity of frustration.
For discovery, we need your:
Lincoln LS's vehicle ID Potential shipping location Your Lincoln LS's part
Call Now:1-866-651-2992
Sharper Edge Engines make it happen within your budget while providing:
• 100% money-back guarantee • Free shipping • Personalized Service for assurances • Great listing with BBB • The safest online source for after-market parts
Consider only the safer and more reasonable after-market parts distributor before attempting to install any remanufactured Lincoln LS engine blocks. If you are an automotive technician with little time, consider utilizing Sharper Edge Engines within your valuable team so you can return time to what matters most – your clients and their cars.
We refuse to bludgeon consumers with technology. Instead, we use it rightly as a tool. Keeping our relationships personalized keeps up with consumer needs and responses. If we fail to understand exactly what you need it might cause weeks-delay in your transportation or worse, problems later. That is not something we tolerate for any price.
Utilizing diligence and prudence, our family chose to slim-line the business model for Sharper Edge Engines LLC by reduce overhead bringing you greater service, brilliant parts, and bring them at a lower price than our competitors. Even in today's unstable financial climate, we stand stable while our competitors are crumbling under the weight of over-extended warehouses filled with those "deep discounted" crated engines they are scrambling to push at customers. Keep the cost down from the beginning. It is simple, but hard for many to adhere.
Rest assured, our competitors are not too worried about how much business we have. They are more concerned in mimicking our style. We are listed with the Better Business Bureau and encourage you to check out the happy customers who actually had some problems. Things happen but we resolve them with complete satisfaction. That is just how we drive business. Do not settle for anything but genuine and authentic business. Get with the sharper edge at Sharper Edge Engines.
Lincoln LS (LS V6 Model) Engine Specifications for model years 2000-2002:
3 liter Ford Duratec 30 V6 — 2,967cc; 210hp/6,200rpm and 205lb•ft/4750 rpm
The Jaguar AJ30 and the Lincoln LS are both equipped with tappets. LS Mazda MPV, Jaguar S-Type, Mondeo ST220, and Mazda 6 and many other vehicles are the same basic engine bringing to the table a variety of modification uses for automotive technicians. It also affords a wider array of options for acquisition of used engine blocks on those out of production.
3 liter Ford Duratec 30 V6 —2,967 cc; 220hp/6,400 rpm and 215lb•ft/4,800rpm Original Manufacture: Cleveland Greater power than its predecessor.
Transmission for the Duratec Engines: Manual Getrag 221 or 5R55N automatic. The 2000 LS model was the first Lincoln with a manual option.
3.9 liter Jaguar AJ-V8 — 3,934 cc; 252hp/6,100rpm and 267lb•ft/4,300rpm Original Manufacture: South Whales This is a tight fit dual overhead cam V8 used in many Jaguar vehicles and includes variable valve timing elements (30 degree). Newer engines of this caliber contain a more complex variable valve timing element. This version included cast-iron linings to avoid previous engine failure problems. This engine was listed as one of Ward's 10 Best Engine for the year 2000.
Transmission for the Jaguar AJ-V8 is the 5R55N automatic (5 speed)
Lincoln LS (LS V8 Model) Engine Specifications for model years 2003-2006:
3 liter Ford Duratec 30 V6 — 2,967cc; 232hp/6,750rpm and 220lb•ft/4,500rpm See details on identical listed for 2000-2002 models above.
3.9 liter jaguar AJ-V8; 280hp/6,000rpm and 286lb•ft/4,000rpm This has greater power than its predecessor. See addition details on identical listed for 2000-2002 models above.
Transmission: The 5R55S (5-sp) automatic were installed for model years 2003-2006.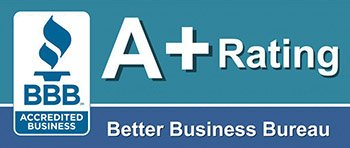 To get a few free quotes from our powertrain specialist please call : 1-866-651-2992


Details:
Long Block ( complete Engine )
To Fit:
2000 Lincoln LS 3.0L (VIN S, 8th digit, DOHC, 6 Cyl, 183 cid)
Mileage:
115K
Rared:
Delivered cost:
Call us for Discounted Price
1-866-651-2992


Details:
Long Block ( complete Engine )
To Fit:
2001 Lincoln LS 3.0L (VIN S, 8th digit, DOHC, 6 Cyl, 183 cid)
Mileage:
111K
Rared:
Delivered cost:
Call us for Discounted Price
1-866-651-2992


Details:
Long Block ( complete Engine )
To Fit:
2002 Lincoln LS 3.9L (VIN A, 8th digit, DOHC, 8 Cyl, 239 cid)
Mileage:
108K
Rared:
Delivered cost:
Call us for Discounted Price
1-866-651-2992


Details:
Long Block ( complete Engine )
To Fit:
2003 Lincoln LS 3.9L (VIN A, 8th digit, DOHC, 8 Cyl, 239 cid)
Mileage:
92K
Rared:
Delivered cost:
Call us for Discounted Price
1-866-651-2992


Details:
Long Block ( complete Engine )
To Fit:
2005 Lincoln LS 3.9L (VIN A, 8th digit, DOHC, 8 Cyl, 239 cid)
Mileage:
86K
Rared:
Delivered cost:
Call us for Discounted Price
1-866-651-2992


Details:
Long Block ( complete Engine )
To Fit:
2006 Lincoln LS (3.9L, VIN A, 8th digit, DOHC, 8 Cyl, 239 cid)
Mileage:
68k
Rared:
Delivered cost:
Call us for Discounted Price
1-866-651-2992