home
>
remanufactured engines
>
lincoln used engines
>lincoln continental engine
Used Lincoln Continental Engines for Sale with Low Mileage
That perfect matched used Lincoln Continental engine exists in one of the automotive industry's most competitive areas. It is a venue shrouded by corruption except at that industry's most reliable distributor: Sharper Edge Engines. Only the rebuilt Lincoln Continental engines with authentic histories matter, and they are still the most financially viable route for extending the life of your vehicle. An array of trustworthy and affordable options exists and one of the better may be a remanufactured Lincoln Continental engine with lower miles and warranty.
Your warranty relies upon original mileage and is determined by your choice of a used, remanufactured or a rebuilt Lincoln Continental engine. To find out which version is more appropriate provide:
Your Continental's vehicle identification number Potential freight address Your Lincoln's needs
Call Now:1-866-651-2992
First, avoid junk part dealers and shady online handlers. Select only those registered with the Better Business Bureau and those who list their address on their websites. Next, avoid using after-market parts suppliers with long or complex distribution lines. The more people involved the greater loss of accountability that you end up paying for. Finally, avoid any business that refuses to provide any warranties or any type of guarantee for your purchase. Those without warranty or guarantees are less knowledgeable of the contents of their crates; much less, whether the components are the right fit for car. Prudence and careful selection avoids future problems and delayed installations. There is more to be weary and we are happy to discuss these whether you purchase one of our units or not.
• Sharper Edge Engines LLC is listed with the Better Business Bureau • We have accountable partnerships • Our local address is listed on this site • We provide warrantees • We are the favored provider by individual automotive enthusiasts
Our acquisition of a guaranteed replacement Lincoln engine block or a guaranteed rebuilt Continental transmission and your trusty automotive technician along with routine maintenance can virtually extend the life of your Lincoln Continental for another generation. A heavyweight pre-1999 model Lincoln Continental makes an excellent starter car for your teenager. Our warehouse of more than fifteen-thousand exists to include all Lincoln models but only those we decidedly and meticulously select for our clients. You can rest assured he/she will be riding safely.
Every unit has a vehicular history and that history is verifiable. Mileage allotted to specific engine blocks have the potential to be forged and we have rejected many for those reasons. Only reliable after-market parts suppliers take the time to ensure authentic original miles on their units like Sharper Edge Engines.
Environmental standards forced downsizing the Lincoln Continental in the 1980s. After which only limousine drivers know size combined with power and luxury. This crown jewel Lincoln graced the pavement with some drivers for more than three-hundred-thousand miles.
Authentic and high quality remanufactured Lincoln Continental engines from our family-owned business helped aggrandize the Continental spirit after proper installation of a certified automotive technician and our clients' care. We have already verified your needed component and always provide:
• Full money-back guarantee • Free Shipping • Authentic Histories
If you are driving the newer mid-sized or full-sized Lincoln Continental, include yourself amongst our numerous satisfied clients. That satisfaction is the brightest business model ever construed and we are happy to continue the legacy.
Our competitors are not concerned with our corner in the market as much as they are in mimicking our behavior. Accept only the original. Get on the sharper edge with Sharper Edge engines. Have your engine or transmission replaced by one of our high quality units. If you need the entire power train, we can handle that, too.
Sharper Edge Engines specializes in attaining quality components for ninth generation Lincoln Continental and above (1992- 2002). Parts for earlier version are attainable and still include our assurances, but we hare more of the later generation models within arms' reach.
Check out the general specifications below and availability by calling 1-866-651-2992 with your vehicle's VIN.
Lincoln Continental Engine Specifications for model years 1995-2002:
4.6 liter "InTech" V8 — DOHC; 275hp/275lb ft (0-60mph in 8sec.); all aluminum with six bolt bearing caps. Until 1999, blocks cast by Fiat in Italy. This one listed under "Ward's Best Engines" for 1996 and 1997 and is found in the Lincoln Mark VII but tweaked for front-wheel drive. Lincoln Continental Primary Transmission is the Ford 4-sp transaxle non-sequential automatic shifting (AX4N/4F50N).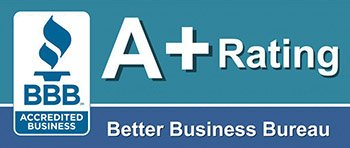 To get a few free quotes from our powertrain specialist please call : 1-866-651-2992
2002 Lincoln Continental Engine


Details:
Long Block ( complete Engine )
To Fit:
2002 Lincoln Continental (4.6L, VIN V, 8th digit)
Mileage:
95K
Rared:
Delivered cost:
Call us for Discounted Price
1-866-651-2992
2001 Lincoln Continental Engine


Details:
Long Block ( complete Engine )
To Fit:
2001 Lincoln Continental (4.6L, VIN V, 8th digit)
Mileage:
111K
Rared:
Delivered cost:
Call us for Discounted Price
1-866-651-2992
2000 Lincoln Continental Engine


Details:
Long Block ( complete Engine )
To Fit:
2000 Lincoln Continental (4.6L, VIN V, 8th digit)
Mileage:
118K
Rared:
Delivered cost:
Call us for Discounted Price
1-866-651-2992
2000 Lincoln Continental Engine


Details:
Long Block ( complete Engine )
To Fit:
2000 Lincoln Continental (4.6L, VIN V, 8th digit)
Mileage:
92K
Rared:
Delivered cost:
Call us for Discounted Price
1-866-651-2992
2001 Lincoln Continental Engine


Details:
Long Block ( complete Engine )
To Fit:
2001 Lincoln Continental (4.6L, VIN V, 8th digit)
Mileage:
126K
Rared:
Delivered cost:
Call us for Discounted Price
1-866-651-2992
2001 Lincoln Continental Engine


Details:
Long Block ( complete Engine )
To Fit:
2001 Lincoln Continental (4.6L, VIN V, 8th digit)
Mileage:
98k
Rared:
Delivered cost:
Call us for Discounted Price
1-866-651-2992