home
>
remanufactured engines
>
lincoln used engines
>lincoln blackwood engine
Used Lincoln Blackwood Engines for Sale from Authentic Sources
Limited production of your used Lincoln Blackwood engine need not equal cessation of your ride. Replacing an embattled engine is the viable means of securing transportation for anther generation. Various affordable options exist such as remanufactured Lincoln Blackwood Engines originally forged on the production lines in Mexico. They match the same exact specifications as those built in America. Some rebuilt Lincoln Blackwood engines also come with one or three year warranties and some with lower mileage versions. These are all from authentic sources.
Call today for that perfect-crated drop in at Sharper Edge Engines where reliability and trustworthiness still exists in a highly competitive industry. If necessary, we can make the acquisition of entire rebuilt Lincoln Blackwood power trains possible. Over a quarter century of honest business brought fifteen-thousand units topping our warehouses; ready to go with free shipping. Check out the reviews over at the Better Business Bureau for a unique perspective. It is helpful to have the follow when you call:
Your Lincoln Blackwood's VIN#, Potential Freight Addresses You Will Get Your Truck Back At a Phenomenal Price 100% Money-Back Guarantee Check for Availability!
Call Now:1-866-651-2992
Our family gathered at the table and embarked upon establishing a business with firm foundations of integrity and trust in an industry riddled with confusion, doubt and dependent customers like you. Fashioning relationships with acquisition mangers, shop-owners, managers and others privy to after-market parts helped us build longevity for the business and for our clients. Finally, we treat you like gold bringing a positive value to the market place. It's good business.
The future is bright for you and our clients. We know Sharper Edge Engines will withstand an uneasy financial climate. By deliberately choosing low over-head we can refuse bloated inventories and let inexperienced representatives handle your requests.
Many distributors hold parts exclusively for us because of the way we treat people. That is what sets us apart from our competitors and gains more clients from word-of-mouth than any other after-market automotive supplier on the planet. It matters. When you're stuck on the road-side your vulnerability can be hijacked to exhaustion. Our plan is for you to save time and confidently rebuild your vehicle without a struggle without as much discomfort to your wallet as many would have you believe is necessary.
Renowned for:
• diligent service in finding • obscure components, • Sharper Edge Engines • can provision the next engine for your vehicle.
In the simplest description possible, the Lincoln Blackwood is a luxury version of the Ford F10 and the drivers who own them would not trade the world for their unique placement. There is a good reason for it.
With all intents and purposes, if we cannot find it, it probably does not exist. Yet, there are a lot more options than the hyperbole from our competitors will claim while they jack the rates on crates and taking advantage of consumers. Satisfying customers is still the most appropriate way to do business and we hope to keep that thriving spirit in the automotive industry.
All our units are
• handpicked • decidedly selected • forced through multi-point tech system • thoroughly digested by the minds of brilliant technicians • before we even consider their purchase
Afterwards, we test again discarding any not considered potentially problematic. A lower over-head keeps the cost down. Only the best of the best come with our services and we guarantee it beyond anyone's expectations.
You will not find contracted telephone operations handling our sales inquiries slated to move parts without regard to consequence. Instead, our focus is squarely upon customer satisfaction and personal attention in every detail.
We are not small, but big on what works. Get on the right edge for your remanufactured Lincoln Blackwood engine at Sharper Edge Engines. Be certain to ask for the cost of adding a rebuilt Lincoln Blackwood transmission. You might be surprised how little the assurance can cost.
Lincoln Blackwood Standard Engine Specifications:
4.6 L DOHC Modular V8 with a 5-speed 5R55E 302hp/5,750rpm; 300 lb ft/3,250rpm Five speed auto transmission with 2WD or 4WD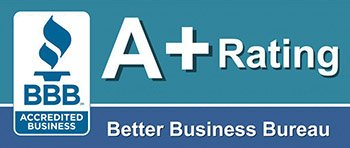 To get a few free quotes from our powertrain specialist please call : 1-866-651-2992
2002 Lincoln Blackwood Engine


Details:
Long Block ( complete Engine )
To Fit:
2002 Lincoln Blackwood (5.4L, VIN A, 8th digit, DOHC), (upper manifold)
Mileage:
95K
Rared:
Delivered cost:
Call us for Discounted Price
1-866-651-2992
2002 Lincoln Blackwood Engine


Details:
Long Block ( complete Engine )
To Fit:
2002 Lincoln Blackwood (5.4L, VIN A, 8th digit, DOHC), (upper manifold)
Mileage:
111K
Rared:
Delivered cost:
Call us for Discounted Price
1-866-651-2992
2002 Lincoln Blackwood Engine


Details:
Long Block ( complete Engine )
To Fit:
2002 Lincoln Blackwood (5.4L, VIN A, 8th digit, DOHC), (upper manifold)
Mileage:
118K
Rared:
Delivered cost:
Call us for Discounted Price
1-866-651-2992
2002 Lincoln Blackwood Engine


Details:
Long Block ( complete Engine )
To Fit:
2002 Lincoln Blackwood (5.4L, VIN A, 8th digit, DOHC), (upper manifold)
Mileage:
92K
Rared:
Delivered cost:
Call us for Discounted Price
1-866-651-2992
2002 Lincoln Blackwood Engine


Details:
Long Block ( complete Engine )
To Fit:
2002 Lincoln Blackwood (5.4L, VIN A, 8th digit, DOHC), (upper manifold)
Mileage:
126K
Rared:
Delivered cost:
Call us for Discounted Price
1-866-651-2992
2002 Lincoln Blackwood Engine


Details:
Long Block ( complete Engine )
To Fit:
2002 Lincoln Blackwood (5.4L, VIN A, 8th digit, DOHC), (upper manifold)
Mileage:
98k
Rared:
Delivered cost:
Call us for Discounted Price
1-866-651-2992