home
>
remanufactured engines
>
lincoln used engines
>lincoln aviator engine
Used Lincoln Aviator Engines for Sale with Low Miles
Is your Lincoln Aviator sitting on the sideline? Perhaps you are getting too personal with your auto technician and it is time to replace that used Lincoln Aviator engine with high quality and authentic parts to get the job done right. Welcome to Sharper Edge Engines where we bring to life limited-production vehicles by provisioning used or rebuilt Lincoln Aviator engines of original OEM quality. Our family-owned business prides itself on integrity and honesty.
When a client requests a remanufactured Lincoln Aviator engine from us, they count on the component received is of the exact specifications they requested. Available warranty is actuates upon authentic mileage of the used engine block and other stipulations. Call us with your Aviator's vehicle identification code and the anticipated shipping address. Acquaint us with your need of a rebuilt, used or remanufactured engine block, a rebuilt Lincoln Aviator transmission or an entire remanufactured Lincoln Aviator power train. 100% Money-back Guarantee and free shipping
*All units are subject to availability.*
Call Now:1-866-651-2992
Aviator: The Successful American Car Spawned By the Autorex In
The Aviator's production was even more short-lived than the Lincoln Blackwood's. Another luxury SUV that did not ride the market long, the Aviator included:
• rear-wheel drive platform, • front-wheel drive platform, • four-wheel drive and even an • all wheel drive version.
Authentic OEM parts are those built at the St. Louis, Missouri plant* between the years 2002 and 2005 by Lincoln division of Ford Motor Company who replaced the option with the Ford Mountaineer when production of the Aviator halted due to low sales. Reports reveal only 556 Aviators rolled off that production line. This SUV is quick, agile and fun and you do not fit into the standard mold but stand alone with its unique model. There is no need to give up. You replaced the cracked tailgate, ensured proper care of the exterior and interior trim, and tinkered with automotive issues every now and then.
Now, you need a replacement engine for your Aviator? You will waste money trashing your hard-earned maintenance and buying another. We will tell you: Most luxury SUV's overall platform designs are inherent to the cheaper models. That is massive cash gouging for the various dealers right out of your pocket! Save by replacing it with one of our engines or the entire power train extending its life for another generation through – what many deem – one of the hardest-hit financial eras in modern American history. Sharper Edge Engines maintains a low cost inventory and a no-hassle agenda. We are here to help.
Despite its unique production the common core engine block used for the Aviator was the Ford Mustang version giving the more creative technical experts breathing room for rebuilds and modifications. See the engine specifications below to help glean the possibilities and determine which of our remanufactured Lincoln Aviator engines will work best for you or your client.
The best option is only authentic and viable Lincoln Aviator OEM parts either rebuilt or used to support your own rebuild modification or upgrade. We recommend OEM if the rebuild does not include alterations or modifications. It enhances the longevity of your Aviator and can forge another generation with proper maintenance. You already know the ins and outs of your car. Now, make sure all that effort is well spent.
Be certain to check out the price of rebuilt Lincoln Aviator transmissions to fit right along with the upgrades and if you look forward to an entire rebuilt Lincoln Aviator power train then, by all means, we will hook you up with the best cost option for the value you need. The cost of assurance is not as much as you might think. Take time to think it through before calling, checking and remember which variables of components integrate for the rebuild or your choice.
Be certain to check for availability of used Ford Mustang engine options if needed for that more creative route for a rebuild. Multiple quotes are always without obligation (or attitude) and you can look forward to one of our representatives taking the time to identify your needs and find the greatest value at the low prices. You know what you need. We have the technology to use as a tool for the correct search and the expertise to benefit. We have forged excellent and reliable connections matched by no other . We get things done in the automotive industry so our clients can get moving again. Examples lie within reviews over at the Better Business Bureau.
Sharper Edge Engines, where we do the work and provision where and when you need it the most with:
• mileage, • warranty and • torque for your flair.
4.6L Dual Overhead Cam Shaft Modular V8* 302hp/318 lb•ft
*Ford U1 platform utilized for most of the mid-sized sport utility vehicles originally manufactured at Louisville, Kentucky, St. Louis Missouri plant or the city of Valencia in Venezuela.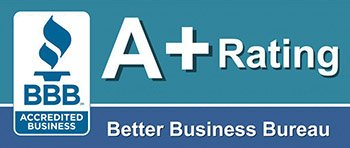 To get a few free quotes from our powertrain specialist please call : 1-866-651-2992
2003 Lincoln Aviator Engine


Details:
Long Block ( complete Engine )
To Fit:
2003 Lincoln Aviator (4.6L, VIN H, 8th digit, DOHC)
Mileage:
95K
Rared:
Delivered cost:
Call us for Discounted Price
1-866-651-2992
2003 Lincoln Aviator Engine


Details:
Long Block ( complete Engine )
To Fit:
2003 Lincoln Aviator (4.6L, VIN H, 8th digit, DOHC)
Mileage:
111K
Rared:
Delivered cost:
Call us for Discounted Price
1-866-651-2992
2004 Lincoln Aviator Engine


Details:
Long Block ( complete Engine )
To Fit:
2004 Lincoln Aviator (4.6L, VIN H, 8th digit, DOHC)
Mileage:
98K
Rared:
Delivered cost:
Call us for Discounted Price
1-866-651-2992
2005 Lincoln Aviator Engine


Details:
Long Block ( complete Engine )
To Fit:
2005 Lincoln Aviator (4.6L, VIN H, 8th digit, DOHC)
Mileage:
72K
Rared:
Delivered cost:
Call us for Discounted Price
1-866-651-2992
2005 Lincoln Aviator Engine


Details:
Long Block ( complete Engine )
To Fit:
2005 Lincoln Aviator (4.6L, VIN H, 8th digit, DOHC)
Mileage:
66K
Rared:
Delivered cost:
Call us for Discounted Price
1-866-651-2992
2004 Lincoln Aviator Engine


Details:
Long Block ( complete Engine )
To Fit:
2004 Lincoln Aviator (4.6L, VIN H, 8th digit, DOHC)
Mileage:
78k
Rared:
Delivered cost:
Call us for Discounted Price
1-866-651-2992