Remanufactured And Used Kia Optima Engines
If you want to have the best quality used Kia Optima engine call our family owned and run business now . Check out our BBB reviews to feel more confidence about us and compare us with others reviews for your Kia Optima car .
The Kia Optima is manufactured by Kia Motors since 2000 and is a four-door sedan marketed globally through different names .the First generation were marketed as the Optima mostly . for the second generation kia used different names for Korea the Magentis name world widely , except in the United States and Malaysia where they still used Optima . The Optima is now going to be used for all markets except China . in there they still use the name which is used in Korean market too
It's being manufactured from 2000 to present .the layout is front engine and front wheel drive .
It depends on what kind of engine you buy , Used Kia Optima Engine or Remanufactured Kia Optima , they will have 90 days or 6 month or 2 0r 3 year warranty.When you purchase your engine from Sharper Edge Engines ,we assure you that we strongly stand behind the quality and warranty of our used car and truck engines.
Get Multiple Quotes
We source a quality and inexpensive used or remanufactured Kia Optima engine and connect you to a large inventory of that.
We are the primary provider of Used or Rebuilt or Re manufactured automotive engines to mechanics, repair shops and of course individuals in the US , Canada ,Dubai and Germany . Whether you are looking for Optima car engine, or anything else , we can help you get you the best quality and Low mileage ones .
Notes: Some vehicles come with several engine sizes and can cause confusion . Please make sure to have your Vin number of your Kia vehicle while calling us , please .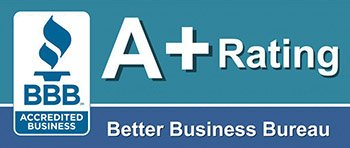 Toll Free 866-651-2992
2001 Used Kia Optima Engine


Details:
Long Block ( complete Engine )
To Fit:
2001 Kia Optima 2.4L (4 cyl, VIN "6" 8th digit)
Mileage:
76K
Rared:
Delivered cost:
Call us for Discounted Price
1-866-651-2992
2007 Used Kia Optima Engine


Details:
Long Block ( complete Engine )
To Fit:
2007 Kia Optima 2.7L (6 cyl, VIN "4" 8th digit)
Mileage:
66K
Rared:
Delivered cost:
Call us for Discounted Price
1-866-651-2992
2001 Used Kia Optima Engine


Details:
Long Block ( complete Engine )
To Fit:
2001 Kia Optima 2.4L (4 cyl, VIN "6" 8th digit)
Mileage:
98K
Rared:
Delivered cost:
Call us for Discounted Price
1-866-651-2992
2002 Used Kia Optima Engine


Details:
Long Block ( complete Engine )
To Fit:
2002 Kia Optima 2.4L (4 cyl, VIN "6" 8th digit)
Mileage:
96K
Rared:
Delivered cost:
Call us for Discounted Price
1-866-651-2992
2003 Used Kia Optima Engine


Details:
Long Block ( complete Engine )
To Fit:
2003 Kia Optima 2.4L (4 cyl, VIN "6" 8th digit)
Mileage:
109K
Rared:
Delivered cost:
Call us for Discounted Price
1-866-651-2992
2003 Used Kia Optima Engine


Details:
Long Block ( complete Engine )
To Fit:
2003 Kia Optima 2.4L (4 cyl, VIN "6" 8th digit)
Mileage:
84K
Rared:
Delivered cost:
Call us for Discounted Price
1-866-651-2992