home
>
remanufactured engines
>
hyundai used engines
>hyundai tiburon engine
Remanufactured And Used Hyundai Tiburon Engines
If being put on eternal hold when asking simple questions is not your idea of buying a rebuilt Hyundai Tiburon engine, then we are in accord. Welcome to sharper edge engines, the global premiere distributor of used engine blockss, transmissions and transfer cases. Our power train experts are always nearby to answer customer's questions be it rebuilt Hyundai Tiburon engines or some other automotive part or accessory.
In most cases, if we do not have it, cannot find it; it probably does not exist. With a 100% money-back guarantee on all short or long blocks, transmissions and transfer cases sold, there is no need to look any further. Keeping distributor lines short saves money by eliminating greedy fingers adding to that price tag along the way. By personalizing our services through our family-owned business, individual automobile owners afford the fractional prices once secluded to auto technicians. The technicians always come back and the individuals provide word of mouth. Our customers are gold – not just the blocks. Sharper Edge Engines has been quietly setting the standard for more than a quarter of a century. We have no desire to monopolize the market, but we do enjoy making the competitors squirm in their seats.
While they are buying up massive inventories saddling themselves with costs, we are busy connecting with acquisitions managers, making friends. Because we treat our people like gold that used Hyundai Tiburon engine with very little mileage is within arm's reach. The digital age is awesome, but some things do not change. Treating our clients and managers well is still the best form of business one can provide. Call us today with your VIN and shipping address to find and check awesome prices. It is always free to do so, no matter how many quotes you need.
Toll Free 1-866-651-2992
We have provided some of the basic engine specifications for the noted years. If you need more relative information, we're a digital call away:
(1996-1999)
After manufacture in Korea by Hyundai Motor Company, the first Tiburon landed in some Asian markets and in the United States late 1997 using the Elantra's 1.8L 13hp engine. The upgraded version, FX, contained a 2.0L 4 Cyl. This motor clocked 140hp.
The Hyundai RD Tiburon fulfilled a five year tour from 1996 to 2008 and Hyundai GK Tiburon filled the spot from 2002 to 2008 when Hyundai Motor Company halted its manufacture. It's recognized under different monikers with "Tiburon" predominant. The sporty coup called "Hyundai Coup" or "Tuscani" shadowed early production. The name Tiburon, meaning 'shark', presented itself in the North American, New Zealand, South African automobile markets. Austrians recognize this as the Coupe as well as some EU and Indonesian markets while S. Koreans are familiar with "Tuscani" and "Turbulence".
There are only two generations of the Hyundai Tiburon (GK from 2003 to 2008 and RD from 1996 to 2001) with spontaneous upgrades related to safety and environmental concerns. Earlier Tiburon specifications included 1.6L or 1.8L engine blocks shared with the Hyundai Elantra's platform making some of these remanufactured Tiburon engines interchangeable with used Hyundai Elantra engines. Because of this, it is important to have your vehicle's identification number when calling lest we confuse the genetics and assume the incorrect remanufactured Tiburon engine block or pick the wrong used Tiburon transmission. Keeping things succinct is within our job specifications.
(1997-2002) Used Engine Block Specifications – Subject to Availability
• 1.6L i-4-cyl DOHC engine block Beta 111 hp/5800 rpm and 106lb•ft /4,500 rpm. • 1.8L i-4cyl engine block Beta (1997 Base) 130hp /6000 rpm and 122lb•ft /5000 rpm. • 2.0L i-4cyl engine block Beta 1CVT (1997 FX, 1998–2002) 140 hp/6000 rpm and 133lb•ft /4800 rpm. • From 1997 to 1999, the Tiburon was with a 5-speed manual transmission standard, while a 4-speed automatic transmission w/ overdrive was optional.
2003-2008 Used Engine Block Specifications – Subject to Availability
• 1.6L i4-cylinder block Beta (EU and Middle East) 105 hp/5800 rpm and 106lb•ft /3000 rpm • 2.0L i4-cylinder block Beta II CVVT (GK, GS) 138 hp /6000 rpm and 136lb•ft /4500 rpm • 2.7L V6 engine block Delta (GT, SE) 165 hp/6000 rpm and 181lb•ft /4000 rpm. (EU and Middle East) • 2.7L V6 engine block Delta (GT, SE) 172 hp/6000 rpm and 181lb•ft /3800 rpm. (US) • (US) 5-speed standard transmission on GS, GT, and GT Limited, SE model (Only a six-speed manual) 4-spd auto transmission Shiftronic for all • (UK) Middle East, 5-sp manual standard transmission on 1.6L and 2.0L, 6-sp standard on 2.7L FX , 4-sp auto transmission Shiftronic for 2.0L & 2.7L
Remember: We need the VIN and shipping address to eliminate the confusion of genetic intermixing automotive parts. We look forward to speaking with you!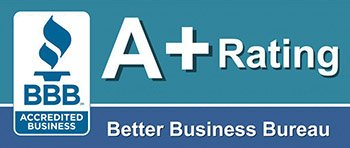 Toll Free 1-866-651-2992
2007 Used Hyundai Tiburon Engine


Details:
Long Block ( complete Engine )
To Fit:
1997 Hyundai Tiburon 1.8L (4 cyl, VIN "M", 8th digit)
Mileage:
46K
Rared:
Delivered cost:
Call us for Discounted Price
1-866-651-2992
2003 Used Hyundai Tiburon Engine


Details:
Long Block ( complete Engine )
To Fit:
2003 Hyundai Tiburon 2.0L (4 cyl, VIN "D", 8th digit)
Mileage:
87K
Rared:
Delivered cost:
Call us for Discounted Price
1-866-651-2992
1999 Used Hyundai Tiburon Engine


Details:
Long Block ( complete Engine )
To Fit:
1999 Hyundai Tiburon (2.0L, 4 cyl, VIN "F", 8th digit)
Mileage:
128K
Rared:
Delivered cost:
Call us for Discounted Price
1-866-651-2992
2003 Used Hyundai Tiburon Engine


Details:
Long Block ( complete Engine )
To Fit:
2003 Hyundai Tiburon 2.0L (4 cyl, VIN "D", 8th digit)
Mileage:
82K
Rared:
Delivered cost:
Call us for Discounted Price
1-866-651-2992
2004 Used Hyundai Tiburon Engine


Details:
Long Block ( complete Engine )
To Fit:
2004 Hyundai Tiburon 2.0L (4 cyl, VIN "D", 8th digit)
Mileage:
72K
Rared:
Delivered cost:
Call us for Discounted Price
1-866-651-2992
2000 Used Hyundai Tiburon Engine


Details:
Long Block ( complete Engine )
To Fit:
2000 Hyundai Tiburon (2.0L, 4 cyl, VIN "F", 8th digit)
Mileage:
110K
Rared:
Delivered cost:
Call us for Discounted Price
1-866-651-2992