home
>
remanufactured engines
>
hyundai used engines
>hyundai sonata engine
Remanufactured And Used Hyundai Sonata Engines
Welcome to our family at Sharper edge Engines where provisioning a used Hyundai Sonata engine is serious business. Word of mouth is our best advertising with remanufactured Hyundai Sonata engines for sale. After checking out the reviews at the Better Business Bureau, you should realize we are a distinctive provider of trustworthy replacement Hyundai Sonata blocks, used Hyundai Sonata transmissions and rebuilt Hyundai Sonata transfer cases. Providing a 100% money-back guarantee assures our fabulous clientele. We are serious about standing behind our parts. Search through our extensive list of engine blocks for your beloved Hyundai Sonata, find the torque for your flare, and gain lower miles than your existing unit. Call today, as availability can be limited and subject to present sales.
Request a particular Hyundai Sonata engine, transmission or transfer case by contacting our power train specialists. Get multiple quotes free while we take the time to discern your needs adequately. The various block sizes and genetic platforms shared with Mitsubishi, Kia and others create confusion. Have your VIN number close by and relative shipping address when you call. We have that affordable rebuilt Hyundai Sonata engine you are looking for.
Toll Free 1-866-651-2992
Early Model Hyundai Sonata
Fished from the think tanks at Mitsubishi the early model Hyundai (Y2) Sonata sold in North America, South Korea, Canada, and heavily marketed in the United States and Australia where the Hyundai Excel previously assisted penetrating the auto market. The Mitsubishi Galant shares its platform and a 2.4l 100hp Sirius I4 engine block sold in America with a 3.0l 6 Valve arriving in 1990. A 1.8l and 2.9l engine block remained for various markets but the carburetor used in the Y1 was refreshed with greater technology. Hyundai disclosed 2.0l engine blocks in 1992 pushing aside the original 2.4l bock in the United States.
• 2.4L 100hp Sirius I4 (Sonata/Mitsubishi Galant) • 3.0L 6 Valve (Sonata/Mitsubishi Galant) • 1.8l and 2.9L engine blocks (Sonata) • 2.0L engine blocks in 1992 U.S. market (Hyundai Sonata)
Third generation models were ushered in by the Y3 Sonata in 1993 with a base 2.0l (105ps/103hp) Sirius I4 and offering an optional 3.0l Mitsubishi 6 valve in some auto markets. Blocks for the UK market were issued with a 6 valve engine with a few 2.0l engines. The 4 cylinder engine was upgraded to 125ps/123hp for 1996 on the Y3 Sonata.
• 2.0l (105ps/103hp) Sirius I4 (Y3 Sonata) • 3.0l Mitsubishi 6 valve Limited (Y3 Sonata) • 2.0L 6 valve Limited (UK) (Sonata) • Upgraded 4cyl (125ps/123hp) – 1996 for the Y3 Sonata
Shaper Edge Engines is renowned for accessing those obscure parts and also the more obscure rebuilt Hyundai Sonata engines. Call today for availability. Many an acquisition manager is holding your unit specifically for our clients as we treat them well and with integrity – just like our customers. You won't find a room-full of uneducated and unaware telephone operators. We're family where our business model structures allow us to favor our clients, provide time needed to assure the highest quality units available even if they are hard to find parts.
(1995-2005)
The EF series accompanied the fourth generation and their respective engines: 2.0l 136hp, 2.4l 138hp (Hyundai Sirius) and a 2.5l 170 (Hyundai Delta 6 valve). They shared a platform with the Kia Optima (a.k.a Magentis) and Hyundai Santa Fe. Its genuine facelift was acquired in 2001 (through 2005) and established an all-aluminum DOHC 2.7l Hyundai Delta 6 valve with 173bhp. In addition the Sirius II 4cyl came, at the time, with 138hp, 157lb ft of torque blazing the sales trail with 104,000 vehicles sold in 2004. We're still seeing this model created but sold in China after late 2006 by Beijing Hyundai Company. Russia sells it, too. Therefore, there are many openings available with these size engines within our inventory and we have access to the newer versions upon request. These earlier engines are, generally, available as a remanufactured Hyundai Sonata engine.
• 2.0L 136hp (Sonata EF/Hyundai Serius) • 2.4L 138hp (Hyundai Sirius) • 2.5L 170hp (Hyundai Delta V6) • 2.7L All Aluminum Hyundai Delta V6 (173bhp) • Sirius II 4cyl (138hp/157lb ft) Still made in Russia and China
(2004-2010)
Originating in Korea, the fifth generation NF Sonata accompanied an all-aluminum I4. Commonly referred to as "Theta" the block options were 2.4l I4 164bhp/5800rpm and a 3.3l 6 valve 237bhp with the diesel option primarily used as taxicabs in Singapore. Europe and New Zealand harbored the diesel powered blocks. In 2005, the United States began manufacture of the Sonata at the Montgomery, Alabama plant and labeled it as a large vehicle.
• 2.4L Theta I4 164bhp/5800rpm (NF Sonata – all aluminum) • 3.3L 237bhp (With Diesel option mainly in Singapore, New Zealand and parts of Europe)
(2008-2010)
The revised engines (2009) revealed the Sonata (Hyundai Sonata Transform in Korea) hailed the 2.4l Theta I engine (175bhp/6000rpm and 168lb ft, the 2.0l G4KA Theta 1 (142bhp/6000rpm and 138lb ft/4250rpm and the 3.3l Lambda 6valve (249bhp/6000rpm and 229lb ft/4500rpm. Some models were available with a manual 5 speed transmission and limited edition models with 5 speed automatic transmission (Shiftronic). At this point Hyundai dropped the V6 availability with the GLS model. Again, the Singapore manufacture inundated the taxi market with the 2.0l CRDi turbo diesel option. There is also a Beijing Hyundai option including a 2.0l or 2.4l engine from 2009.
• 2.4L Theta I 175bhp/6000rpm- 168lb ft (Sonata –"Transform" in Korea) • 2.0L G4KA Theta I 142bhp/6000rpm- 138lb ft/4250rpm • 3.3L Lambda 6V 249bhp/6000rpm- 229lb ft/4500rpm (automatic or 5sp manual transmission and some 5sp automatic transmissions (Shiftronic) • 2.0L CRDi Turbo Diesel
(2011-Present)
The YF Sonata (Hyundai i45) floods the markets in Australia, New Zealand, Singapore and Columbia while named a "Sonata" in East Europe, North America and South Korea. The car did not bounce well in the Korean market for aesthetic reasons but the block issued was a 2.0l Theta II MPi gas (165ps/163hp and Maximum torque of 20.9kg m) with increased fuel efficiency. The new direct-injection was included within the U.S. market for the 2.4l 4Cyl engines with greater fuel efficiency and maximum provisions of 200ps/197 – 6300 rpm (184lb ft -4250rpm) and included 6 speed automatic transmission. (Automatic is standard with 2013 Hyundai engines).
• 2.0L Theta II MPi gas 165ps/163hp 20.9kg m torque [fuel efficient] (YF Sonata/Hyundai i45) • 2.4L 4Cyl 200ps/197- 6300rpm (184lb ft – 4250rpm) with 6sp automatic transmission (YF Sonata/Hyundai i45) • 2.0T Limited Models (fuel efficient)
As a replacement, Hyundai Sonata across the globe introduced a turbo-powered 2.0l engine with direct injection (Theta-II) that comes with 274 horsepower and 2659lb ft while obtaining 34 highway miles per gallon. The moniker for the model matches the engine: 2.0T
Hybrids
The 2008 Los Angeles Auto show revealed a Hyundai Sonata hybrid: 2.4l with six speed automatic transmission plus a 30 kilowatt motor to convert into a gas/electric hybrid. Note: The Sonata Hybrid will share a platform with the Kia Optima Hybrid.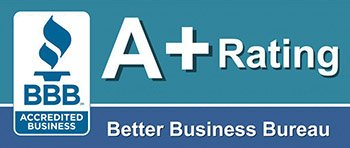 Toll Free 866-651-2992
2002 Used Hyundai Sonata Engine


Details:
Long Block ( complete Engine )
To Fit:
2002 Hyundai Sonata 2.4L (4 cyl, VIN "S", 8th digit)
Mileage:
82K
Rared:
Delivered cost:
Call us for Discounted Price
1-866-651-2992
2010 Used Hyundai Sonata Engine


Details:
Long Block ( complete Engine )
To Fit:
2010 Hyundai Sonata 3.3L (6 cyl, VIN "F", 8th digit)
Mileage:
42K
Rared:
Delivered cost:
Call us for Discounted Price
1-866-651-2992
1999 Used Hyundai Sonata Engine


Details:
Long Block ( complete Engine )
To Fit:
1999 Hyundai Sonata 2.5L (6 cyl, VIN "V", 8th digit)
Mileage:
112K
Rared:
Delivered cost:
Call us for Discounted Price
1-866-651-2992
2003 Used Hyundai Sonata Engine


Details:
Long Block ( complete Engine )
To Fit:
2003 Hyundai Sonata 2.7L (6 CYL, VIN H, 8TH DIGIT)
Mileage:
77K
Rared:
Delivered cost:
Call us for Discounted Price
1-866-651-2992
2008 Used Hyundai Sonata Engine


Details:
Long Block ( complete Engine )
To Fit:
2008 Hyundai Sonata 3.3L (6 cyl, VIN "F", 8th digit)
Mileage:
66K
Rared:
Delivered cost:
Call us for Discounted Price
1-866-651-2992
2005 Used Hyundai Sonata Engine


Details:
Long Block ( complete Engine )
To Fit:
2005 Hyundai Sonata 2.4L (4 cyl, VIN "S", 8th digit)
Mileage:
91K
Rared:
Delivered cost:
Call us for Discounted Price
1-866-651-2992