home
>
remanufactured engines
>
hyundai used engines
>hyundai santafe engine
Remanufactured And Used Hyundai Santa Fe engines
There's nothing more frustrating than being stranded without wheels with a life to live unless you get jacked around by the automobile industry while looking for your next remanufactured Hyundai Santa Fe engine. Welcome to Sharper Edge Engines where our family business keeps your needs in mind through the process avoiding headaches and wasted money. We offer accommodating rates within budget on that rebuilt Hyundai Santa Fe engine with lower miles and a longer life. Add a heaping of our family's honor and integrity. Then, relax. Coupled with a 100% money-back guarantee on a used Hyundai Santa Fe engine your success is unstoppable. Our competitors stockpile enormous amounts of crated Hyundai Santa Fe engines never opening them to tell if it is truly, what you need. It smacks of cash flow for them, but always ends up a headache for you at some point in the process. This is where we come in with our business designed with you in mind.
We want individuals receiving the same fractional prices automotive technicians get. We figured there was a lucrative market for them as well as the techies slaving away on their customer's beloved cars who tire of unreliable parts coming into the shop. We were right and surprised. We have been slowly setting the benchmark in the industry now for a quarter century.
Word of mouth is our greatest asset and we strive earnestly for it. With an unembellished inventory, we are able to procure and prioritize excellent quality used short and long engine blocks, used transmissions and used transfer cases. When it comes to auto parts acquisition, we're the best. Not only has the last quarter century stacked our warehouse 15,000 units deep, we forged lasting relationships with the acquisition managers who hold many units exclusively for our clients. If we don't have it, it probably does not exist.
Our competitors over-shoot their spending to capture those parts dragging them along with bloated costs. Those costs are not standing well with the current financial atmosphere in the United State and they're not designed to last the financial storm headed our way.
Toll Free 1-866-651-2992
Call Sharper Edge Engines today with your vehicle identification number for a rebuilt engine block or a rebuilt Hyundai Santa Fe transmission or transfer case. Include the relative freight address when talking to us and discover the low cost method of over-hauling your Hyundai Santa Fe today or scroll down for some Hyundai Santa Fe engine background. Then, check out our listed engines below making certain to call us because they are all subject to availability.
The Santa Fe, named after the city in New Mexico, splashed onto off road terrains marking the first sport utility vehicle manufactured by the Hyundai Company. The sales of the Hyundai Santa Fe from 2001 were so blistering in the U.S. auto market Hyundai couldn't keep up. Their first year disclosed these engine options:
• 2.4L 4 Cyl Engine standard (with a 5sp manual or 4sp automatic transmission) • 2.656L; 162.1 cu in Delta V6 (only automatic and traction control with the V6 and 4WD versions • 2.0L Common Rail Turbo Diesel (CRTD) [Not U.S.] • 2.7L V6 coupled with a 4-speed semi-automatic transmission and standard 4WD [Australia only] • 2.4L 4 Cyl [Australia in 2001] Only with a manual transmission
Complaints from car-owners necessitated an increase in power included in the 2003 models. Australia eliminated the cheaper 2.7L leaving only the one to continue in AU production:
• 3.5L V6 (along with the other 2 gas engines sold in North America) Comp. controlled 4WD [automatic transmission]
No changes show up until the rollout of Hyundai Santa Fe in 2007, which shares its platform with the Hyundai Sonata but returns the Hyundai Santa Fe manual transmission:
• 2.656L V6 [available with manual transmission] • 3.342L V6 (Sonata) 5-speed automatic [2WD or AWD] w/fuel economy (19 mpg city and 24 mpg- highway) • 2.2L diesel engine [not US] 186 hp • 4WD BWT Management device redirects power to wheels providing grip in accordance to slippage. • 2.2L I4 Diesel (CRDi) "Inokom Santa Fe" [Malaysia only] • 2.7L V6 Diesel (CRDi) "Inokom Santa Fe" [Malaysia only]
No changes appear except for Germany production in 2010:
• 2.4L 4Cyl with Standard 6sp manual transmission or optional 6sp automatic transmission [Germany] Great Fuel efficiency • 3.5L V6 [shares with Kia Sorento] 6sp manual transmission or optional 6 sp automatic transmission [Germany] Fuel Efficiency
No matter. If you car is parked in your garage in Detroit Michigan, along side the dessert in New Mexico, beneath the snow in Russia or idle beside the port of Cost Rica, we can access your needs, send it and ensure its delivery. Call today and expect to make friends.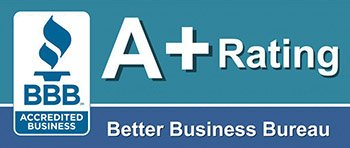 Toll Free 1-866-651-2992
2007 Used Hyundai Santa fe Engine


Details:
Long Block ( complete Engine )
To Fit:
2007 Hyundai Santa Fe 2.7L (6 cyl, VIN "D", 8th digit)
Mileage:
45K
Rared:
Delivered cost:
Call us for Discounted Price
1-866-651-2992
2001 Used Hyundai Santa fe Engine


Details:
Long Block ( complete Engine )
To Fit:
2001 Hyundai Santa Fe 2.4L (4 cyl, VIN "B", 8th digit)
Mileage:
112K
Rared:
Delivered cost:
Call us for Discounted Price
1-866-651-2992
2001 Used Hyundai Santa fe Engine


Details:
Long Block ( complete Engine )
To Fit:
2001 Hyundai Santa Fe 2.4L (4 cyl, VIN "B", 8th digit)
Mileage:
121K
Rared:
Delivered cost:
Call us for Discounted Price
1-866-651-2992
2002 Used Hyundai Santa fe Engine


Details:
Long Block ( complete Engine )
To Fit:
2002 Hyundai Santa Fe 2.4L (4 cyl, VIN "B", 8th digit)
Mileage:
117K
Rared:
Delivered cost:
Call us for Discounted Price
1-866-651-2992
2004 Used Hyundai Santa fe Engine


Details:
Long Block ( complete Engine )
To Fit:
2004 Hyundai Santa Fe 2.4L (4 cyl, VIN "B", 8th digit)
Mileage:
119K
Rared:
Delivered cost:
Call us for Discounted Price
1-866-651-2992
2003 Used Hyundai Santa fe Engine


Details:
Long Block ( complete Engine )
To Fit:
2003 Hyundai Santa Fe 3.5L (6 cyl, VIN "E", 8th digit)
Mileage:
104K
Rared:
Delivered cost:
Call us for Discounted Price
1-866-651-2992