home
>
remanufactured engines
>
hyundai used engines
>hyundai genesis engine
Remanufactured And Used Hyundai Genesis Engines
If spelling your name every three minutes or wading through endless telephone loops is not your idea of acquiring a used Hyundai Genesis engine, then welcome to Sharper Edge Engines. Our family-owned business takes your hunt for the exact rebuilt Hyundai Genesis engine seriously. More importantly, we take you seriously. After all, it's not all about your ride or those rebuilt Hyundai Genesis engines as much as it is about you, saving you money and thwarting less-than-stellar products away from your car.
That's why we provide a money-back guarantee on all parts in addition to normal warrantees. A quick glance at the reviews with the Better Business Bureau should provide ample confidence. Your next remanufactured Hyundai Genesis engine does not come with any more guarantees or scrutinizing testing than those from Sharper Edge Engines. A used Genesis transmission or rebuilt Hyundai Genesis transfer case is amongst our inventory well over 15,000 units deep diligently selected from a quarter century of outstanding acquisition dealers across the planet.
First, we treat our employees and distributors well. We actually get to know them on a personal basis. The result: They hold back time and automotive parts exclusively for us making us renowned for obtaining the more obscure parts and accessories. Next, we are more apt to secure and administer lower price tags for all our clients – individuals and business owners, alike. From day one, we cried that individuals should gain access to the fractional industry prices once hoarded by automotive technicians. The days of hogging are gone and the internet is a sure bet with Sharper Edge Engines being the safest avenue.
Toll Free 1-866-651-2992
Finally, we streamlined our business model for cooperative costs. This took a lot of work, but we set ourselves part by prioritizing the units we have on hand eliminating bloated inventories and bludgeoning prices. In this way, we pass the savings to our clients while ensuring top notch used engines.
• Complete and Honest History Reports • Lower Mileage Units • Regular Warrantees • Manual Picked • All-Inclusive Check System • 100% Money-back guarantee on everything sold.
With that sort of guarantee, you can assure we stay on the ball. Whether you need to find another 3.8L Hyundai Genesis engine with lower miles or desire to upgrade that four banger with a Hyundai Genesis Tau Mpi 460hp super charger we are your advocate within the automobile industry.
Considering a replacement engine or transmission is a good idea in the current global fiscal climate. Changes are coming. The intelligent are choosing to revamp or revitalize their existing vehicles. It is a better idea than strapping oneself down for a long-term non-negotiable commitment with an automobile manufacturer.
Shop around; browse our selection online noting their availability terms. Scroll down and review the engine history and a little information on common problems. We look forward to hearing from you soon.
Hyundai Genesis Power Trains
The Genesis was born in Seoul and gravitated to North American markets revealing three power train options in 2008 – 2009:
• 3.8L Lambda V6 306hp engine block for Korea; 290hp/6200rpm and 264lb ft/4500rpm for the U.S. with alternate 264hp available in some markets • 4.6L Tau V8 engine block 375hp/6500rpm and 333lb ft/3500rpm [first exclusively produced by Hyundai Company] with ZF 6HP26 6sp auto. Transmission (related to the BMW-5 series transmission) • 4.6L Tau MPi engine block 460hp IHI super charger (custom kit on RK Sport Hyundai Genesis Sedan)
2010-2011 Engine blocks – subject to availability:
• 4.6L V8 engine block 385hp/6500rpm and 33lb ft/3500rpm (premium fuel) • 3.8L Lambda V6 engine block 306hp [Korea and North America] • 3.8L Lambda V6 engine block 290hp/6200rpm and 264lb ft/4500rpm [U.S.]
2012 Engine blocks – subject to availability:
• 3.8 Lambda GDi engine block • 4.6 Lambda MPi (390PS) engine block • 5.0 Tau GDi for R-Spec. engine block (8-speed automatic with SHIFTRONIC)
Overview of the Hyundai Genesis:
Overall, the Genesis breed of models from Hyundai stood well amongst its owners. With it came minor issues such as electrical problems with the radios or other creature comforts not suiting drivers' tastes. The Hyundai Genesis, overall, is a reliable vehicle and worth the investment – especially in this economical luxury sedan series.
The complaints reviewed stem primarily from the 2009 Hyundai Genesis where, it would seem, Hyundai cut corners with buyers considering to have received complete lemons. Many consumers abhor its ride. Many reports claim the 2009 models are not recommended for long drives because of its rough bumpy ride unless driven on a very smooth surface.
With some of the 2009 models, complaints were received regarding the transmission having difficulty finding the gears. It causes the car to jerk or tug when shifting gears. As with most manufacture defects these consumers did not receive resolutions until they replaced the transmission with a remanufactured Hyundai Genesis transmission settling the issue. For most, the transmission issue did not affect functionality but remained an annoyance. The Hyundai Genesis is still young and more time is needed to access these potentials.
Remember: Be certain to provide a VIN when calling to avoid genetic compatibility issues.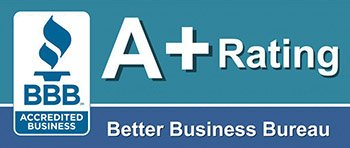 Toll Free 866-651-2992
2009 Used Hyundai Genesis Engine


Details:
Long Block ( complete Engine )
To Fit:
2009 Hyundai Genesis Coupe, 2.0L (4 cyl)
Mileage:
16K
Rared:
Delivered cost:
Call us for Discounted Price
1-866-651-2992
2009 Used Hyundai Genesis Engine


Details:
Long Block ( complete Engine )
To Fit:
2009 Hyundai Genesis Coupe, 2.0L (4 cyl)
Mileage:
20K
Rared:
Delivered cost:
Call us for Discounted Price
1-866-651-2992
2009 Used Hyundai Genesis Engine


Details:
Long Block ( complete Engine )
To Fit:
2009 Hyundai Genesis Coupe, 3.8L (6 cyl)
Mileage:
28K
Rared:
Delivered cost:
Call us for Discounted Price
1-866-651-2992
2009 Used Hyundai Genesis Engine


Details:
Long Block ( complete Engine )
To Fit:
2009 Hyundai Genesis Sedan, 3.8L (6 cyl)
Mileage:
17K
Rared:
Delivered cost:
Call us for Discounted Price
1-866-651-2992
2010 Used Hyundai Genesis Engine


Details:
Long Block ( complete Engine )
To Fit:
2010 Hyundai Genesis Coupe, 2.0L (4 cyl)
Mileage:
19K
Rared:
Delivered cost:
Call us for Discounted Price
1-866-651-2992
2010 Used Hyundai Genesis Engine


Details:
Long Block ( complete Engine )
To Fit:
2010 Hyundai Genesis Coupe, 2.0L (4 cyl)
Mileage:
21K
Rared:
Delivered cost:
Call us for Discounted Price
1-866-651-2992