home
>
remanufactured engines
>
hyundai used engines
>hyundai elantra engine
Remanufactured And Used Hyundai Elantra Engines
There's nothing more difficult than depending upon family and friends to get you where you need to go while your ride is parked in the garage or along side the highway. If a pin-sized hole in the head gasket has ruined your life, you're seriously in need of a replacement used Hyundai Elantra engine for over-haul and fast. The last thing you need is to be rolled by the automotive parts industry one person at a time.
Welcome to Sharper Edge Engines the superior acquisitions of remanufactured and rebuilt Hyundai Elantra engines as well used Elantra transmissions and even used Elantra transfer cases. At a fraction of the cost of a new Hyundai Elantra crated engine our long blocks come with the low mileage, the lb ft torque and the price you can tolerate – all with a 100% money-back guarantee. A quarter century of setting the standard within the industry ends your search for that remanufactured Hyundai Elantra engine today.
Every one of our high quality engines is hand selected, tested and individually procured by our family for only excellent lists. If we do not have that part, then no one does. Managers across the nation hold many of their units exclusively for our clients. We treat them as well as our customers and fight for that golden word of mouth business.
If you've checked us out with the Better Business Bureau you can tell we're distinguished in service and capable of provisioning for even the most obscure Hyundai Elantra parts. Our long list of clientele includes DIYers, automotive technicians and Hyundai enthusiasts regularly purchasing used long and short engine blocks. From the Kremlin to the Golden Arches and even the back yards of American families, we've seen it all and thrive on challenges.
Toll Free 1-866-651-2992
Call today and make a new friend, expect free multiple quotes and to be given the time you really need. Instead of fishing around with rooms-full of telemarketers call us today making sure you have your VIN and an appropriate shipping address for some deep discounted rates. Feel free to check out our listing and scroll down for some history of the Hyundai Santa Fe and listed engine parts. Note that they are subject to availability dependent upon recent sales. There's only one way to find out for certain:
Hyundai Elantra Engine and Model History
The Elantra (and the Hyundai Avante) is also known as Hyundai Lantra in Australia and European markets to avoid name clashing with the Mitsubishi Magna Elante. The compact Hyundai Elantra rolled out onto the streets in 1991. Mitisubishi designed the early model versions and here are the respective engines:
• 1.6L DOHC 16 valve straight-4 (113hp/6000rpm) • 1.8L Straight-4 (124hp/6000rpm) [revealed in 1993]
For Thailand market:
• 1.5L GL [Manual transmission only] • 1.6L GL [Manual and automatic transmissions] • 1.6L GLS [manual and automatic transmissions] • 1.8L GT [Manual and automatic transmissions] • 1.8L GTS [manual and automatic transmissions]
Next, output in 1995 revealed by Hyundai was the "Hyundai Avante" sedan and the "Avante Touring" station wagon in the South Korean area. Exports to Australia and even Europe contained the "Hyundai Lantra" moniker while Australians saw the "Lantra Sportwagon". There was a short stint of production in Indonesia under "Bimantara Nenggala" with a 1.8L petrol block. The engines hammered out with production for this time:
• 1.5L Alpha SOHC 82hp I4 • 1.8L Beta DOHC 127hp (gas I4) • 1.5L lean 89hp gas • 1.6L Beta DOHC (G4GR) 113hp [in Phillipines with some in Europe receiving 88.51hp]
A 2.0L version became available in 1999 for the above listed engines. Then, during the third generation, Hyundai displaced the engine with 1.6-, 1.8- and 2.0L gasoline engine blocks and a 2.9L turbodiesel with the 2.0L gasoline engine exclusive to North American models. NZ received the 1.8L and 1.6L. These improved on the horsepower providing 138hp/132lb ft by adding the CVVT in 2004. SULEV emission rated engine became accessible in 2006 via the Elantra models. Here is a recap of the 2004-2006 engines:
• 1.6L DOHC I4 16V 103hp/6000rpm and 105lb ft/4500rpm • 1.8L DOHC I4 16V 130hp/6000rpm and 119lb ft/4500rpm • 2.0L DOHC I4 16V 141hp/6000rpm and 137lb ft/4500rpm [North America Market] • 2.0L CRDi I4 16V 111hp/4000rpm and 173lb ft/2000rpm [North America Market]
2006 imaginings for the Hyundai Elantra enveloped greater fuel economy:
• 1.6L Gamma (Std 5sp manual transmission or Opt. 4sp automatic) • 2.0L Beta II gas inline-4 engines (Std 5sp manual transmission or Opt. 4sp automatic) • 1.6L turbodiesel inline-4 engine (Std 5sp manual transmission or Opt. 4sp automatic)
Hybrid (Hyundai LPI Hybrid): 1.6L Gamma 15kw CVVT Super Ultra Low Emission Vehicle sharing a platform with the Kia LPI Hybrid. Finally, 2010 – Present ushered forth the following engines:
• 1.6L gas Direct-Injection 138hp/123lb ft (6sp automatic or 6sp manual transmission) [Middle East and Others] • 1.6L GDI 132hp 6sp automatic transmission only [Israel Only] • 1.8L nu 148hp/131lb ft – aluminum [U.S. Versions]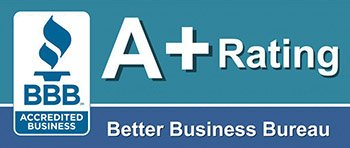 Toll Free 1-866-651-2992
2004 Used Hyundai Elantra Engine


Details:
Long Block ( complete Engine )
To Fit:
2004 Hyundai Elantra (2.0L, 4 cyl, VIN "D", 8th digit)
Mileage:
76K
Rared:
Delivered cost:
Call us for Discounted Price
1-866-651-2992
2003 Used Hyundai Elantra Engine


Details:
Long Block ( complete Engine )
To Fit:
2003 Hyundai Elantra (2.0L, 4 cyl, VIN "D", 8th digit), Manual Transmission; (2.0L, 4 cyl)
Mileage:
42K
Rared:
Delivered cost:
Call us for Discounted Price
1-866-651-2992
2001 Used Hyundai Elantra Engine


Details:
Long Block ( complete Engine )
To Fit:
2001 Hyundai Elantra (2.0L, 4 cyl, VIN "D", 8th digit)
Mileage:
78K
Rared:
Delivered cost:
Call us for Discounted Price
1-866-651-2992
2000 Used Hyundai Elantra Engine


Details:
Long Block ( complete Engine )
To Fit:
2000 Hyundai Elantra (2.0L, 4 cyl, VIN "F", 8th digit)
Mileage:
92K
Rared:
Delivered cost:
Call us for Discounted Price
1-866-651-2992
2003 Used Hyundai Elantra Engine


Details:
Long Block ( complete Engine )
To Fit:
2003 Hyundai Elantra (2.0L, 4 cyl, VIN "D", 8th digit), Automatic Transmission
Mileage:
79K
Rared:
Delivered cost:
Call us for Discounted Price
1-866-651-2992
2007 Used Hyundai Elantra Engine


Details:
Long Block ( complete Engine )
To Fit:
2007 Hyundai Elantra 3.8L (6 cyl, VIN "F" 8th digit)
Mileage:
44K
Rared:
Delivered cost:
Call us for Discounted Price
1-866-651-2992