home
>
remanufactured engines
>
hyundai used engines
>hyundai azera engine
Remanufactured And Used Hyundai Azera engines
Engine failure? Aggravated? If your Hyundai dealer cost is biting off more than you can chew and failing to resolve an obscure engine failure, it might be time to consider an engine over-haul. Replace it with a used Hyundai Azera engine. Welcome to Sharper Edge Engines where obtaining a remanufactured Hyundai Azera engine block is a serious matter. Sometimes the failings are manufacture produced. It happens more often than people realize. That automotive dealer will not spell it out unless you have no difficulty forking out cash for a new crated Hyundai Azera engine. Of course, you are going to be bilked until the inevitable happens. Often drivers will go hard on the gearbox and the time comes to look for a used Hyundai transmission. Many of our clients look for a rebuilt Hyundai Azera transmission as a replacement because a family member learned to drive at their expense. Whatever the reason, it is important to find a reliable and trustworthy source for auto parts distribution saving you money, time and much aggravation through the process.
The Hyundai Azera designed by Hyundai Motor Corporation spilled onto U.S. roadways in 1989 until honored with a Mitsubishi Debonair name with Mitsubishi as sole producer. From 1992 until its discontinuation in 1998, Mitsubishi held the responsibility of the power trains while Hyundai the body designs in their collaboration.
(1999-2005)
Now known as the Hyundai XG350, Azera or the Grandeur XG as a mid-sized luxury vehicle (or Hyundai XG in North America) it shares platforms and a 3.0L Sigma V6 engine with the Kia Amanti. The use of the XG350 model specifies the newer Hyundai 3.5L Sigma V6 engine. The 2006 XG350 shares many genetic traits with the Hyundai Sonata and manufactured under the Azera moniker for the North American market. It's a more luxurious model intended to test the terrain for sales being a cut above the original Hyundai Sonata. Hyundai used an all-new engine block at that turn:
• 3.8 L Lambda V6, 263-hp (5-speed automatic with "Shiftronic" manual transmission selection (0 to 60 in 6.3 seconds) with fuel economy ratings
Toll Free 1-866-651-2992
Call today for availability for any of these blocks including a used Hyundai XG engine block. While the term "used" applies, the youth of these Hyundai generations allow for a block to have an outstandingly low mileage rate and impeccable operation without harmed engines. Accidents happen. Save thousands compared to the price of a new-crated engine block or a brand new transmission or transfer case. We provide a 100% money-back guarantee as well as the standard warranties from 3mos to 3 years depending on your purchase in addition to a full vehicle history. All components are manual inspected and thoroughly tested before sale and again before shipping. Because of the integrated platforms we will need you to provide the vehicle identification number and also the receiving shipping address when you call.
(2012-2013)
• The power train in the 2012 Hyundai Azera affords a 3.3L GDI V6, six-sp automatic transmission w/manual mode, FWD. • The 2013 sports a 3.3L GDI DVVT DOHC V6 (293hp)
If you are unfortunate to hold a 2012 or 2013 Hyundai Azura needing a replacement Hyundai Azera engine block, you need to pick a source that will save you on the price tag as while offering distinguished services ensuring delivery of specified components. Our acquisition managers hold some of these newer engines exclusively for our clients but are subject to availability. So, call today to find the right fit and get on the road again with the sleek design of the Hyundai Azera. Our family-operated business provisions distinguished services for automotive technicians world-wide as well as DIY and MOD individuals, and Hyundai enthusiasts.
The Azera in its home country of Korea is found driven by politicians, bureaucrats and remains a status of wealth and elite individual. Its class is second only to the Lexus ES (It's primary competitor). We suspect the sales of the newer Alera will be because the limited media exposure and marketing efforts ushered by Hyundai.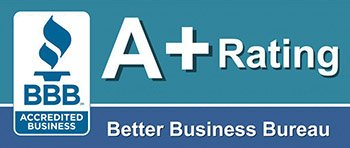 Toll Free 866-651-2992
2006 Used Hyundai Azera Engine


Details:
Long Block ( complete Engine )
To Fit:
2006 Hyundai Azera (3.8L, 6 cyl, VIN "F" 8th digit), from 11/2/05
Mileage:
76K
Rared:
Delivered cost:
Call us for Discounted Price
1-866-651-2992
2007 Used Hyundai Azera Engine


Details:
Long Block ( complete Engine )
To Fit:
2007 Hyundai Azera 3.3L (6 cyl, VIN "D" 8th digit))
Mileage:
42K
Rared:
Delivered cost:
Call us for Discounted Price
1-866-651-2992
2008 Used Hyundai Azera Engine


Details:
Long Block ( complete Engine )
To Fit:
2008 Hyundai Azera 3.8L (6 cyl, VIN "F" 8th digit)
Mileage:
78K
Rared:
Delivered cost:
Call us for Discounted Price
1-866-651-2992
2009 Used Hyundai Azera Engine


Details:
Long Block ( complete Engine )
To Fit:
2009 Hyundai Azera 3.8L (6 cyl, VIN "F" 8th digit),Automatic Transmission
Mileage:
52K
Rared:
Delivered cost:
Call us for Discounted Price
1-866-651-2992
2010 Used Hyundai Azera Engine


Details:
Long Block ( complete Engine )
To Fit:
2010 Hyundai Azera 3.8L (6 cyl, VIN "F" 8th digit), Automatic Transmission
Mileage:
19K
Rared:
Delivered cost:
Call us for Discounted Price
1-866-651-2992
2007 Used Hyundai Azera Engine


Details:
Long Block ( complete Engine )
To Fit:
2007 Hyundai Azera 3.8L (6 cyl, VIN "F" 8th digit)
Mileage:
44K
Rared:
Delivered cost:
Call us for Discounted Price
1-866-651-2992