home
>
remanufactured engines
>
hyundai used engines
>hyundai accent engine
Remanufactured And Used Hyundai Accent engines
Welcome to Sharper Edge Engines the distinctive provider of sales and service for remanufactured Hyundai Accent engine blocks, used Hyundai Accent transmissions or rebuilt Hyundai Accent engines and transfer cases. We always offer a 100% money-back guarantee. A quarter-century of acquisitions by our family has built a scrutinized and unembellished parts inventory standing 15,000 units tall. Your Hyundai is guzzling too much fuel or sputters on start up then shakes and shutters while driving. Your mechanic cannot resolve the issue. You might need a rebuilt Hyundai Accent engine to resolve the manufacturer's defects. It happens. You are smart for contemplating a Hyundai replacement engine block before other options.
Rebuilding your own wheels is the only way to go in today's economy. Let us face it. It is an investment. It is not really about your ride or even about the remanufactured Hyundai Accent engine with lower miles. It is about you. That is where Sharper Edge Engines quietly sets the standard within the industry and offers affordable rates while doing so. Do not worry what used part will arrive, whether it is compatible to your job specifications or if the numbers given are correct.
For all others, it is about your wallet without integrity. Our competitors are interested in floating crates around the U.S. and call it "cash flow". In today's economy and an uncertain future, this business method is doomed. Get on the safe side, today and allow Sharper Edge Engines to collaborate with you or your client's next automotive venture and find out specifically what you need. Depending on your purchase, your Hyundai unit comes with standard warrantees including:
• 90 day warranty • 6-month warranty • 2 year warranty • 3 year warranty • 100% guarantee on all components
Get Multiple Quotes
Avoid risky business. We add reliability and value to businesses across the globe and help individuals with their own sets of wheels beneath our inventory of 15,000 units and steady relationships with acquisition managers. Do not spend countless hours hunting down the right automotive parts for your next job when we can provide multiple quotes and integrity with every free phone call. If you are an individual, you can pride yourself in having available a globetrotting inventory of salvage yards with units pre-inspected – just for you.
Encumbrance by the automotive industry person-by-person or phone call-by-phone call is the last thing you need when your wheels are down or your Hyundai is stuck in the garage. Pick up the phone today and find out how we can help. Expect to make a friend and get free quotes – as many as you need.
Toll Free 1-866-651-2992
About the Hyundai Accent Engines from 1995 to Present:
Note: All units are subject to availability. Call us today with your VIN and pertinent shipping address so we can usher the lower miles, torque of your request, or availability of transmissions and transfer cases without hassle.
From 1995-1999 the Hyundai Excel was pushed aside for the Hyundai Accent (X3) in some markets including North America automobile sales. In Australia, it obtained record import (5.5% market share) between 1996 and 1998 as a Dodge Brisa where two-hundred-thousand X3s blistered sales between 1994 and 2000. The Dodge Brisa is familiar to Venezuelans, Netherlanders and Belgians as well. Hyundai Pony rings for the French in those years and with three Hyundai engine block options. Sharper Edge Engines has or can find any one of the early version used Hyundai Accent block:
• 1.5 16 valves (105 horsepower), • 1.3 12 valves (85 horsepower) or the • 1.5 12 valve (92 horsepower) gasoline engine block
The diesel engines blocks for the Hyundai Accent were not included until 2003. Beijing Hyundai Company and Beijing Automotive Industry Corporation published no manuals beyond the 1998 models and during this second-generation output. While the 1.3l engine remained the same in the second generation, the Hyundai Accent engine block then upgraded to a 1.5l 12 valves SOHC and 16-valve DOHC engine with the 1.6l displacing the 1.5l for 2000. Here Hyundai marketed the Accent diesel engine block version (1.5l 3-cyl direct inj. Turbodiesel with the marking "CRDi"). 1.5l and 1.6l engine blocks are available from the 2002 models. The hatchbacks in Canada included the 1.5l or 1.6l and became available in the U.S. during the third generation Hyundai Accent. The were only 500 models of the Hyundai Accent SR available through the Canadian market and with three doors and manual transmission. For these reasons, it is important to have a vehicular identification number when you call:
• 1.5 L 12-valve SOHC Alpha I4, 92 hp/5500 rpm,97lb•ft/2900 rpm • 1.5 L 16-valve DOHC Alpha I4, 101 hp/98 lb•ft • 1.6 L 16-valve DOHC Alpha I4, 104 hp/106 lb•ft • 1.5 L CRDi Alpha I3, 108 hp/106 lb•ft
The CVVT engine block was exclusive to the Hyundai Accent beginning in 2006 and automatic transmission. By this time, the Accent is the third ranking sub-compact vehicle on the U.S. market and hailed as the king of smaller vehicles. Forbes named it the "worst vehicle for depreciation" in 2010 while the North American market gobbled this car up for its fuel efficiency and loveable design and creature comforts.
• 1.4 L I4, 97.3ps (96 hp/94 lb•ft) • 1.6 L CVVT Alpha II I4, 112ps (110 hp/107 lb•ft) • 1.5 L D I4 turbo diesel, 110ps (108 hp/173 lb•ft), fitted with common rail and geometry turbocharger
Proprietary versions market in Mexico under Dodge Attitude, in India (2011) as the Hyundai Verna and Egypt as the New Hyundai Accent. They designed and created a Hyundai hybrid version to compete with other sub-compact hybrids but suspended it indefinitely.
The fourth generation of crated Hyundai Accent engines saw the same Hyundai Accent 1.6l engine blocks with six speeds (manual or automatic transmissions) very similar to the Hyundai Elantra but glorified as "Verna" in the Asian markets in 2010. In 2011, Hyundai marketed its version of the Accent in North America and included two engine block versions - 1.4l 106 horsepower, and 1.6l 138 horsepower – containing the latest valve timing and fuel injection technologies. (1.4l VVT and 1.6l GDI). In Russia (2011), the same vehicle extols as a Hyundai Solaris with the expectation of target market favoring diesel power in colder climates.
• 1.4l 107hp Hyundai Solaris (Accent) 5-speed Manual Transmission or 4sp Automatic Transmission • 1.6l 123hp Hyundai Solaris (Accent) 5 speed Manual Transmission or 4sp Automatic Transmission
Interestingly, the India market hailed the diesel engine block (Verna – released 2011) because of fuel efficiency. Its popularity blossomed that Hyundai provides a months-long waiting list for most orders. They are the sole manufacturer of Hyundai engine blocks for the Formula LGB Hyundai, too. Here Hyundai offers four different blocks to the automobile marketplace including diesel-powered adaptations. Finally, Indonesians speak it "Grand Avega" with only the 1.4l DOHC for sale in the Indonesian markets.
Remember, if you need a limited edition or specialty auto part, we are the source. The chances are; if we do not have it, it probably does not exist. There is only one way to find out and it is free. Our satisfied clientele of individual DIYers, automotive technicians, collectors, MOD enthusiasts and many others have been satisfied for over a quarter century with service from our family-owned business keeping their needs in mind. Our solid and efficient business model will flourish in the years to come where our competitors will falter. How can we help you?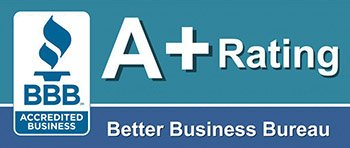 Toll Free 866-651-2992
2001 Used Hyundai Accent Engine


Details:
Long Block ( complete Engine )
To Fit:
2001 Hyundai Accent 1.6L (4 cyl, DOHC, VIN "C" 8th digit)
Mileage:
76K
Rared:
Delivered cost:
Call us for Discounted Price
1-866-651-2992
1996 Used Hyundai Accent Engine


Details:
Long Block ( complete Engine )
To Fit:
1996 Hyundai Accent (1.5L, 4 cyl), SOHC (VIN "N" 8th digit), from 05/20/96
Mileage:
97K
Rared:
Delivered cost:
Call us for Discounted Price
1-866-651-2992
2007 Used Hyundai Accent Engine


Details:
Long Block ( complete Engine )
To Fit:
2007 Hyundai Accent (1.6L, 4 cyl, DOHC, VIN "C" 8th digit, CVVT))
Mileage:
78K
Rared:
Delivered cost:
Call us for Discounted Price
1-866-651-2992
2000 Used Hyundai Accent Engine


Details:
Long Block ( complete Engine )
To Fit:
2000 Hyundai Accent (1.5L, 4 cyl, SOHC, VIN "G" 8th digit)
Mileage:
52K
Rared:
Delivered cost:
Call us for Discounted Price
1-866-651-2992
2010 Used Hyundai Accent Engine


Details:
Long Block ( complete Engine )
To Fit:
2010 Hyundai Accent (1.6L, 4 cyl, DOHC, VIN "C" 8th digit, CVVT), Without cruise control
Mileage:
19K
Rared:
Delivered cost:
Call us for Discounted Price
1-866-651-2992
2007 Used Hyundai Accent Engine


Details:
Long Block ( complete Engine )
To Fit:
2007 Hyundai Accent (1.6L, 4 cyl, DOHC, VIN "C" 8th digit, CVVT)
Mileage:
44K
Rared:
Delivered cost:
Call us for Discounted Price
1-866-651-2992