home
>
remanufactured engines
>
honda used engines
>honda crv engine
Used Honda CR-V Engine and Transmission for Sale!
Betrayal under the guise of doing business need not occur. Expect kindness from Sharper Edge Engines where that used Honda CR-V engine is important to us as you. It is not really about used Honda engines as it is you. With bountiful integrity from our family-owned business it can be exactly what you need – the mileage, the motor block or unique details. Perhaps you prefer a remanufactured Honda CR-V engine bereft of original manufacturer's defects. It happens. Maybe, you are downright meticulous and want the best available at reasonable rates (as you should). Then, join our list of satisfied clientele. Excellent references, outstanding business ethics and high quality parts catapult catering to discriminating clients in need of used CR-V engines close to home in Florida or near the Kremlin.
When calling, make certain to obtain: • vehicle identification number, • the appropriate shipping address (free shipping included) and • list of needed components.
Expect a one-hundred percent money-back guarantee. You can verify our standards of service for used Honda engines or various parts with the Better Business Bureau, if you like. After that, we will do the work. Our technical experts are standing by to answer your questions, ease your mind and your customer service representative is not limited in the time allotted to help – unlike over-bloated competitors. Still, our inventory of fifteen-thousand hand-selected units and a national network of acquisition managers never fails to provide. Obscure part? Not a problem.
Call Now:1-866-651-2992
How to Get More Power from Your Used Honda CR-V Engine:
Save money and time! Before your next expensive DIY Honda engine upgrade, you might find everything you need with a few simple tips. These methods, generally, upgrade the horsepower and increase the mileage per gallon rating for the Honda CR-V.
1) Change all lubricants synthetic, using 5w 20 synthetic motor oil. 2) Replenish with E3 spark plugs. 3) Install a K&N cold air intake for better respiration. 4) Put on a 4 into 1 header and exchange manifold to two and half inches including a glass pack muffler to extract more exhaust at the same time
Disclaimer: Removing the catalytic converter might be against federal regulations. A 4 in 1 header with a cat back system might be appropriate. Be certain to check with an authorized Honda automotive technician prior to performing any modifications. If these tweaks do not bring your engine back to life or lower the MPG, the history of CR-V engines are listed below this paragraph. Better yet, give us a call. Get the sharper edge with Sharper Edge Engines.
Honda CR-V 1995-2001 (RD1, RD2, RD3)
Honda CR-V 2001-2006 (RD4-RD7)
Honda CR-V 2006-2011 (RE1-RE5, RE7)
2011-Present (RM1, RM3, RM4)
What are you waiting for? Call us today on our toll free number 1-866-651-2992 and grab some of the deals in Used Honda CR-V Engines with appreciable customer care, warranty scheme and free shipping.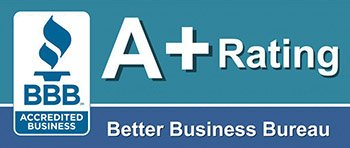 To get a few free quotes please call : 1-866-651-2992


Details:
Long Block ( complete Engine )
To Fit:
2000 Honda CR-V (2.0L, VIN D, 5th digit)
Mileage:
95K
Rared:
Delivered cost:
Call us for Discounted Price
1-866-651-2992


Details:
Long Block ( complete Engine )
To Fit:
2005 Honda CR-V (2.4L, VIN D, 5th digit), England built (VIN U, 11th digit)
Mileage:
71K
Rared:
Delivered cost:
Call us for Discounted Price
1-866-651-2992


Details:
Long Block ( complete Engine )
To Fit:
2005 Honda CR-V (2.4L, VIN D, 5th digit), England built (VIN U, 11th digit)
Mileage:
78K
Rared:
Delivered cost:
Call us for Discounted Price
1-866-651-2992


Details:
Long Block ( complete Engine )
To Fit:
2002 Honda CR-V (2.4L, VIN D, 5th digit), Japan built (VIN C, 11th digit)
Mileage:
92K
Rared:
Delivered cost:
Call us for Discounted Price
1-866-651-2992


Details:
Long Block ( complete Engine )
To Fit:
2000 Honda CR-V (2.0L, VIN D, 5th digit)
Mileage:
98K
Rared:
Delivered cost:
Call us for Discounted Price
1-866-651-2992


Details:
Long Block ( complete Engine )
To Fit:
2007 Honda CR-V (2.4L, VIN E, 5th digit)
Mileage:
56K
Rared:
Delivered cost:
Call us for Discounted Price
1-866-651-2992