home
>
remanufactured engines
>
honda used engines
>honda accord engine
What was the Most Reliable Engine in the United States?
Toyota comes to mind, but the Honda Accord is nearly unmatched. From 1989 and for fifteen solid years the fourth rollout (generation) of Honda Accord was the most reliable vehicle in the United States. That is why you still own one. What's wrong with the newer Accords? Nothing. They're just bigger. The gas mileage cannot match the older models, but their performance and longevity remain. Your vehicle's legacy will continue with one of our highly esteemed used Honda Accord engines for sale all the way back to first generation import from Japan or manufactured at the Marysville, Ohio plant from 1982. If your vehicle is a third (1986-1989) generation, we also have a used Honda Accord Engine for sale with those specifications from the same plant. Check out these engines amongst our refined inventory including remanufactured Honda Accord Engines produced at the Ohio plant. Which one are you looking for?
• F22A, F22B, F23A, J30A,K24A,...This is not a finite list. Your best option is to call today and get the specs on each: Sharper Edge Engines 1-866-651-2992 If we don't have it, you can stop searching!
Not all Accords were created equal.
The name "Accord" resonated the theme unity and peoples being in "accord" but production didn't match. Redistributors acquire personal cars from outside the United States and much is co-mingled with other General Motors units. They linger amongst those manufactured in the U.S. If you purchased your Accord in the United States it varies significantly opposed those built outside the United States. There are numerous alterations between engine types from the various models, too. Only diligent acquisition personnel are going to monitor the variances amongst the Accord breeds and that's where we come in. Most don't care and leave the results up to the owner, distributor or technician. Most owners can't. Distributors won't. Mechanics haven't time. We can. We will. We do.
We have forged sustainable relationships with those trustworthy managers and business owners to ensure the most outstanding components whether it is a motor, drive train, power train, used transmission or rebuilt Honda Accord Engines. We cannot reveal all our secrets because our competitors are reading, too. So,
• Dial today to check for estimated time of arrival. • Have your vehicle ID handy along with • The shipping address. • Sharper Edge Engines 1-866-651-2992 • If we don't have it, you can stop searching.
A vehicle history report accompanies every unit passing our way as we cautiously and readily identify and match. That's why you need our personal attention. Even if you're competent as are our technical specialists, clients, you haven't time to wade through scores of industry personnel across the nation phone call after phone call – or even the globe. It's a headache and you need to be doing what you do best – spending time with your family or working on those cars. Our services add reliable and trustworthy cost-savings value to our expert clients along the way and through the years.
Call Now:1-866-651-2992
Frequently Asked Questions:
• Year of manufacture and history? • Can you provide multiple orders on a deadline? • Fuel Injection? • Short Block? Long Block? Complete with wiring harness and computer? • What happened to the original vehicle? • Can I buy a motor for my older vehicle so my teenager can drive it? • Can you guarantee I get what I need even if I don't know what I'm doing? • I converted my car; can you help me get an engine for it?
And many more questions….
We've heard it all and are prepared for it all. You'll find no crushing overhead with rooms full of telephone personnel following a digitized screen. You're amongst friends at our family-owned business and are personally guaranteed satisfaction or a 100% money-back guarantee. Call today without pressure and ask your question. We're always looking forward to that next question we've never had. Bring it on!
Your Trust Is What Matters
Alliances formed over a quarter century facilitated more than fifteen-thousand in stock. We maintain a base cost structure that does not balloon those costs onto you. These are tough times and navigating turbulent environments is key to economic survival. Sharper Edge Engines preserves itself for turbulent climates and passes the benefit onto you. We'll be around long after the competitors crumble under marketing expenses and you need that assurance along with your investment. Have you ever purchased an item with an extended warranty only to see that company fold before the warrantee ran out?
We are notorious for acquiring those rare, obscure and seemingly obsolete components. That's why you should call today with your information so we can readily identify its ETA. Do so without pressure but expect a relaxed friendly environment that many have come to reply upon repeatedly.
We didn't start our business to sell units. We designed our family business to set the standard within the industry and we're doing it one happy customer at a time. From the beginning, we expect all our personnel (family) to adhere to our honor as well as our alliances with yards. Feel free to check around, but be certain to give us a call for our prices as well. We're confident you'll be satisfied.
Call Now:1-866-651-2992
Nothing is more agonizing than coordinating your life on the terms of a vehicle not functioning. Your friends and family feel your stress. Even your wallet becomes fatigued from rental cars or useless repairs on an engine that really needs replaced. It's even more difficult to be taken for granted in an industry realizing their financial advantage of your condition. We won't. The most important aspect of everything revolving around your ride is you – not the engine. Another engine is expected, but you need the correct one to avoid failures. It's dismal when your trusty ride no longer pulls the amount of torque expected or the gas-mileage eats your lunch, literally. Solve those issues, too, by relying upon the best in the industry.
You need not make numerous phone calls, contacting unknown personnel across the U.S. or wait for weeks on end to discover the availability. Sure, those chat messengers on the competitors' sites are convenience but you're paying for it. They're chomping at the bit to digest your investment, maintain a standard cash-flow. They're interested in propping their bloated inventories with less clients than ever before. Sharper Edge Engines anticipated the financial gloom and stands ready to withstand while making your wallet smile. We realize you haven't much to spend these days but need to maintain your transportation. Your search is over. Only one call is needed and you're on your way.
Need proof? Check out Sharper Edge Engines with the Better Business Bureau. You'll be impressed. Our prices are phenomenal, too. Whether you need that obscure 1st or 2nd generation component or one of the Ohio plant's 3rd through 9th generation engines, we're ready. All the specifications and technical needs are available as well. We also specialize in power trains; drive trains, transmissions, and much more. Just give us a call!
Note: please make sure you have the VIN of the vehicle you want to buy the engine for ready with you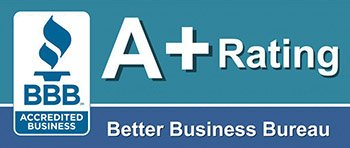 To get a few free quotes from our powertrain specialist please call : 1-866-651-2992


Details:
Long Block ( complete Engine )
To Fit:
2003 Honda Accord 2.4L (VIN 5 & 7, 6th digit)
Mileage:
115K
Rared:
Delivered cost:
Call us for Discounted Price
1-866-651-2992


Details:
Long Block ( complete Engine )
To Fit:
2006 Honda Accord gasoline, 2.4L (VIN 5 & 7, 6th digit)
Mileage:
55K
Rared:
Delivered cost:
Call us for Discounted Price
1-866-651-2992


Details:
Long Block ( complete Engine )
To Fit:
2008 Honda Accord 2.4L, (VIN 2, 6th digit, Sedan), LX
Mileage:
48K
Rared:
Delivered cost:
Call us for Discounted Price
1-866-651-2992


Details:
Long Block ( complete Engine )
To Fit:
2004 Honda Accord 3.0L (VIN 6 & 8, 6th digit)


Mileage:
92K
Rared:
Delivered cost:
Call us for Discounted Price
1-866-651-2992


Details:
Long Block ( complete Engine )
To Fit:
2002 Honda Accord 3.0L (VIN 1 & 2, 6th digit, V6)
Mileage:
78K
Rared:
Delivered cost:
Call us for Discounted Price
1-866-651-2992


Details:
Long Block ( complete Engine )
To Fit:
2002 Honda Accord 3.0L (VIN 1 & 2, 6th digit, V6)
Mileage:
92K
Rared:
Delivered cost:
Call us for Discounted Price
1-866-651-2992