home
>
remanufactured engines
>
gmc used engines
>gmc xuv engine
Used GMC Truck XUV Engines and Transmissions for sale
Are you looking for potential options in used GMC truck XUV engines but do not have enough time and resources to spend on your market research? Then you have taken a right decision of choosing Sharper Edge Engines to find a list of all viable options in low mileage and good condition used GMC Truck XUV engine with complete VIN details. It is necessary that when you are determined of investing thousands of dollars to transform your old vehicle into brand new one to research all available options in the market. This is the reason that we have created this giant platform of used engines and transmission where you can easily locate and purchase your requirement.
All the variants of used Truck XUV engines for sale are added in our database after making proper and comprehensive VIN identification and standard quality checks. Our inventory is managed and update time to time with latest available models in GMC engines so that you can conveniently buy your engine without wasting your time, energy and resources. We would like to extend our assistance in every possible manner in locating best possible deals in used engines and transmissions.
If you are looking for any specific requirement in used Truck XUV engine for sale then you can easily reach us to our toll free number and we will provide 100% satisfactory outcome as per your budget and requirement. Our motto of creating this platform is to offer you a simplified research process in used engines. At Sharper Edge Engines we present you an open platform where you can submit your requirement in used engines and transmission of any renowned brand and we will give you a comprehensive list of all available options including free price quotes. Unlike other dealers we do not put any pressure on our customers neither allures them through marketing gimmicks even we like to assist you in every possible way so that you will grab best deals in remanufactured Truck XUV engines.
Toll Free 1-866-651-2992
About GMC Motors
GMC is a part of General Motors that is pioneer manufacturer of sport utility vehicles, trucks, vans and military vehicles. In year 1912 GMC was founded and since then it was known for creating automobile marquee. GMC is famous all around the world but in the market of Middle East and North America it was marketed under General Motors brand name.
William C. Durant was the person who founded General Motors in year 1908 and after 4 years GMC was established as the subsidy of GM. The motto of establishing the General Motors is to provide a holding company to Buick. However the birth of GMC is derived from the acquisition of Rapid Vehicle Company by GM that was primarily a truck manufacturer. Then in year 1912 for the first time GMC truck was revealed to the world in International Auto Show held in New York. Approximately twenty two thousand trucks were manufactured that year by GMC.
Later, GMC has become a distinctive branding name for the trucks, light and medium weight vehicles and coaches instead GM. However in Middle East and North America trucks are marketed by GM only. Today GMC is known for manufacturing appreciable range in SUVs, trucks and van etc. and is been recognized worldwide for its high performance. There are hundreds of different options in GMC vehicles if you are looking for performance and power in your car.
What do we offer?
If you are at Sharper Edge Engines then you will come across wide array of options in remanufactured Truck XUV engine. • Vortec I6 engine with cubic capacity of 4.2 L • Vortec V8 engine with cubic capacity of 5.3L • Vortec V8 engine with cubic capacity of 6.0L
Moreover you need not to worry about the shipping as we will deliver your engine at your door step for free. The catalog we use comprises surplus and overstocked used engines---yes, the exact one that you require as per your budget and vehicle specifications including all the variants gasoline and diesel. You can substantial save hundreds of dollars in rebuilt Truck XUV engines as we will locate you all possible deals through the trusted suppliers of used engines of USA and Canada.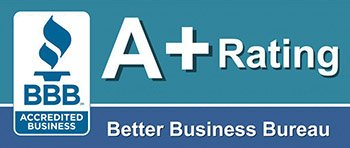 To get a few free quotes fromour powertrain specialist please call :1-866-651-2992