home
>
remanufactured engines
>
gmc used engines
>gmc van safari engine
Used GMC VAN Safari Engines and Transmissions for sale
Are you searching for low mileage and good condition used Van-Safari engines in GMC? But could not afford expensive options neither has enough resources to facilitate a market research? There are millions of prospective customers of used engines like you that are struggling with same problem in finding cost effective yet quality deals in used GMC Van- Safari engine. This is the reason that experts of Sharper Edge Engines have designed this one huge platform where you will find comprehensive collection on all available options in used engines under numerous different brands.
We understand that how difficult it is to research the different websites and engine stores to find the most suitable option in used engines. But it is also true that without making an efficient research it is risky to invest thousands of dollars. The motive of creating this platform is quite simple as we want you to explore all available options in used Van- Safari engines for sale in all different price range and technical specifications in a single click. This will save you from spending hours in browsing numerous different websites and making field trips to auto shops.
Toll Free 1-866-651-2992
Why us?
It is been long number of years since we are a part of this industry and striving continuously to improvise our inventory of used engines. In comparison to other providers we are known of providing the quality in used engines and transmissions.
1. We designed and managed our inventory of used engines and transmissions with the long list of licensed and renowned suppliers from Canada and USA. 2. Before adding any used engine and transmission in our inventory we perform thorough VIN identification and quality checks. If any engine fails to clear all these standardized quality tests then they are not included in our database. 3. Once you call us and submit your requirement with us we will send you all the details of selected variants in used Van- Safari engine for sale including free quotes. 4. If you find it relevant as per your requirement and budget then purchase it through our secured payment gateways and we will ship it for free at your door step.
About GMC Motors
When it comes to make the list of pioneers of vans, trucks, SUV's and military vehicles manufacturers then GMC is one name that tops the list. This auto giant is efficiently surviving the market from past 90 decades and has given numerous different marquees in above mentioned categories of automobiles. GMC is an independent division of General Motors that was founded in year 1912. However its parent company is established in year 1908 when William C. Durant has decided to open a holding company for Buick. In a subsequent year (1909) General Motors acquired Rapid Motor Vehicle Company that was known for manufacturing trucks with one cylinder engine designs.
After the acquisition of Rapid Motors and Reliance Motors GM decided to give these acquired companies a new identity and hence GMC is derived by merging these two companies. Then in year 1912 the world recognized GMC for creating the truck marquees. Then in year 1916 GMC received a contract of manufacturing approximately six hundred thousand trucks for US Armed Forces.
Then in year 1925 General Motors also attempt to purchase Yellow Coach that was renamed as GM bust and coach division. But due to some financial crisis this division was closed down. Currently GMC is known for manufacturing numerous different variants in light and medium weight vehicles, SUV's and pick-up trucks.
What do we offer in remanufactured Van- Safari engines?
We have wide array of collection in Van Safari engines. For better assistance browse our inventory to find the best deals in remanufactured Van- Safari engine.
1. First generation • 2.5L I4 • 4.3L V6 • 4.3L V6 2. Second generation • 4.3L V6
These are a few options in GMC van-safari engines that you can easily locate through our database. If you have any specific requirement in rebuilt Van- Safari engines then call us today and we will search our database and will provide you all viable options as per your requirement and budget.
Do not wait any longer and get the best deals in remanufactured GMC Van-Safari engines by simply calling our experts on our toll free number 1-866-651-2992.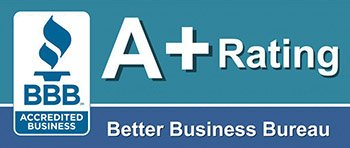 To get a few free quotes fromour powertrain specialist please call :1-866-651-2992
2002 GMC VAN Safari Engine


Details:
Long Block ( complete Engine )
To Fit:
2002 GMC Safari (4.2L, VIN S, 6 Cyl, 256 cid); (4.2L, VIN S, 8th digit)
Mileage:
122k
Rared:
Delivered cost:
Call us for Discounted Price
1-866-651-2992
2005 GMC VAN Safari Engine


Details:
Long Block ( complete Engine )
To Fit:
2005 GMC Safari 4.2L, VIN S, 8th digit; 4.2L (VIN S, 8th digit); 4.2L, (VIN S, 8th digit)
Mileage:
98k
Rared:
Delivered cost:
Call us for Discounted Price
1-866-651-2992
2005 GMC VAN Safari Engine


Details:
Long Block ( complete Engine )
To Fit:
2005 GMC Safari 4.2L, VIN S, 8th digit; 4.2L (VIN S, 8th digit); 4.2L, (VIN S, 8th digit)
Mileage:
86k
Rared:
Delivered cost:
Call us for Discounted Price
1-866-651-2992
2005 GMC VAN Safari Engine


Details:
Long Block ( complete Engine )
To Fit:
2005 GMC Safari 4.2L, VIN S, 8th digit; 4.2L (VIN S, 8th digit); 4.2L, (VIN S, 8th digit)
Mileage:
83K
Rared:
Delivered cost:
Call us for Discounted Price
1-866-651-2992
2003 GMC VAN Safari Engine


Details:
Long Block ( complete Engine )
To Fit:
2003 GMC Safari 4.2L (VIN S, 8th digit); (4.2L, VIN S, 8th digit)
Mileage:
92k
Rared:
Delivered cost:
Call us for Discounted Price
1-866-651-2992
2003 GMC VAN Safari Engine


Details:
Long Block ( complete Engine )
To Fit:
2003 GMC Safari 4.2L (VIN S, 8th digit); (4.2L, VIN S, 8th digit)
Mileage:
93k
Rared:
Delivered cost:
Call us for Discounted Price
1-866-651-2992