home
>
remanufactured engines
>
gmc used engines
>gmc typhoon engine
Used GMC Typhoon Engines and Transmissions for sale
When you think of buying used GMC engine then you expect simple, relevant and reliable information from selected dealer but usually this does not happen especially in used engine market. There are number of different options in used Truck Typhoon engine providers but it is hard to identify which is reliable and will give you 100% satisfactory purchase. In order to overcome all such ambiguity prospective buyers of used GMC engine choose Sharper Edge Engines as we are known for providing detailed and genuine information on available used engines.
We understand that it is quite tedious task to research the market for appropriate options in used engines. With our assistance you can easily save yourself from ruining your weekend to make field trip in search of used Truck Typhoon engines for sale.
Toll Free 1-866-651-2992
Why us?
In the time of limited budget and emergency replacement of GMC engine you need to be cautious while selecting better deals. So if you are also facing same scenario then let us help you in finding most suitable option as per your requirement.
1. We provide unique platform of used engines and transmissions. 2. On this platform you will find all renowned brands in used engines and transmissions at different price range. 3. Our database of used engine is managed efficiently after making proper verifications on the suppliers of USA and Canada. 4. If you are looking for specific variant in used Truck Typhoon engine for sale then with our services you not only compare all available options but make a satisfactory purchase including free shipping.
How can we help?
We have long appreciated database of satisfied customers and renowned suppliers that are efficiently exchanging their requirements without any regrets. Even now you can own quality refurbished GMC engine in just 3 easy steps:
1. Call our auto experts and discuss your requirement while providing model number and other specifications. 2. For better assistance we also need VIN details of the vehicle that you own right now. 3. With all these details we will search our database of remanufactured Truck Typhoon engines and provide better deals including free quote.
About GMC Motors
GMC is a part of General Motors that is pioneer manufacturer of sport utility vehicles, trucks, vans and military vehicles. In year 1912 GMC was founded and since then it was known for creating automobile marquee. GMC is famous all around the world but in the market of Middle East and North America it was marketed under General Motors brand name.
William C. Durant was the person who founded General Motors in year 1908 and after 4 years GMC was established as the subsidy of GM. The motto of establishing the General Motors is to provide a holding company to Buick. However the birth of GMC is derived from the acquisition of Rapid Vehicle Company by GM that was primarily a truck manufacturer. Then in year 1912 for the first time GMC truck was revealed to the world in International Auto Show held in New York. Approximately twenty two thousand trucks were manufactured that year by GMC.
In year 1916 GMC has made some remarkable progress in enhancing its overall performance. Then on request GMC has produced more than 500,000 thousand truck for US Armed Forces during World War II. In year 2002 GMC also published a book on the completion of 100 years of the company and discussed the company history. Currently GMC is known for manufacturing SUVs, Vans, and light duty trucks and pickup trucks.
What do we offer?
We have wide array of options in remanufactured Truck Typhoon engine in different price range. GMC typhoon truck comes with 4.3 L LB4 turbo engine that is designed with V6 configuration. All the used engines that are added in our database go through proper verification and identification checks. Moreover all the available options at Sharper Edge Engines are available with VIN details and quality certificates that mean you do not have to worry about the quality of the product because we value your money and respect your decision of choosing us.
So what are you waiting for call on our toll free number 1-866-651-2992 today and get the best deals in rebuilt Truck Typhoon engines without compromising the quality.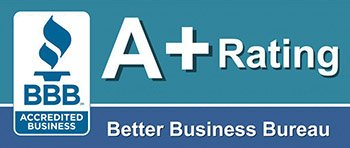 To get a few free quotes fromour powertrain specialist please call :1-866-651-2992