home
>
remanufactured engines
>
gmc used engines
>gmc terrain engine
Used GMC Terrain Engines and Transmissions for sale
When it comes to buying different kinds of used engines then there are numerous different options in the market from where you can easily get appreciable deals. But a million dollar question is how you will identify quality and reliability of the product especially if this is your first purchase in used engines and transmissions. Like you there are thousands of other car owners as well who are searching for quality deals in used GMC Terrain engine. This is the reason we have designed this concept in Sharper Edge Engines where you will conveniently get all kinds of used GMC engines and transmissions without making any hard efforts.
We have designed this huge platform where we gathered all renowned and licensed suppliers of used engines. The aim of creating this platform is to provide all viable options in used Terrain engines for sale under one roof. We understand that when it is about investing thousands of dollars in used engines and transmissions then a good market research must be required where you need to browse all kinds of auto websites or make a field trip to auto shops to compare all available options and then determine your affordability criteria.
This is the reason that we are here to save you from all these time and money consuming research. Here you can easily identify and compare all quality and VIN verified options in used Terrain engine for sale. All you need is to call us and submit your requirement and VIN details and in no time our auto experts will provide you a list of potential options as per your budget. At every step of the way we are available to guide you and assist you without compromising the quality of our product or services because we value your time and money.
Toll Free 1-866-651-2992
About GMC Motors
GMC is a part of General Motors that is pioneer manufacturer of sport utility vehicles, trucks, vans and military vehicles. In year 1912 GMC was founded and since then it was known for creating automobile marquee. GMC is famous all around the world but in the market of Middle East and North America it was marketed under General Motors brand name.
William C. Durant was the person who founded General Motors in year 1908 and after 4 years GMC was established as the subsidy of GM. The motto of establishing the General Motors is to provide a holding company to Buick. However the birth of GMC is derived from the acquisition of Rapid Vehicle Company by GM that was primarily a truck manufacturer. Then in year 1912 for the first time GMC truck was revealed to the world in International Auto Show held in New York. Approximately twenty two thousand trucks were manufactured that year by GMC.
Later in year 1923 General Motors has occupied limited number of shares of Yellow Coach that is a bus manufacturing company. Subsequently in year 1943 Yellow Coach was renamed as GM Truck and Coach Division but due to increased competition in heavy weight vehicles like buses and coaches GM withdrew itself from the market from their production and closed their truck and coach division.
What do we offer in remanufactured Terrain engines?
We have a wide array of options in used Terrain engines from that you can easily purchase your choice conveniently. GMC terrain was introduced in year 2010 but its production started in year 2009 and still it is considered one efficient replacement of Pontiac Torrent. We have following options in remanufactured Terrain engine.
1. We have 2.4 L I4 with 183 horse power of year 2010-11 2. We also have a spin variant of Ecotec LAF I4 engine that was introduced in year 2012 3. In 3.0 L with 264 horse power we provide LF1 and LFW variants in V6 of year 2010-12.
All rebuilt Terrain engines that are a part of our database are introduced after making complete VIN identification and standard quality checks. Even all the suppliers of used engines from Canada and USA are a part of our database from long number of years and known for providing quality products and services.
Do not wait any longer and call us Toll-free today at: 1-866-651-2992 and get started.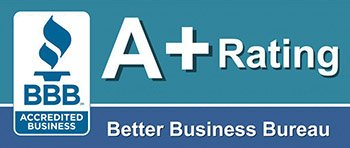 To get a few free quotes fromour powertrain specialist please call :1-866-651-2992


Details:
Long Block ( complete Engine )
To Fit:
2010 GMC Terrain 2.4L (VIN W, 8th digit, opt LAF)
Mileage:
22k
Rared:
Delivered cost:
Call us for Discounted Price
1-866-651-2992


Details:
Long Block ( complete Engine )
To Fit:
2010 GMC Terrain 2.4L (VIN W, 8th digit, opt LAF)
Mileage:
28k
Rared:
Delivered cost:
Call us for Discounted Price
1-866-651-2992


Details:
Long Block ( complete Engine )
To Fit:
2010 GMC Terrain 2.4L (VIN W, 8th digit, opt LAF)
Mileage:
36k
Rared:
Delivered cost:
Call us for Discounted Price
1-866-651-2992


Details:
Long Block ( complete Engine )
To Fit:
2011 GMC Terrain 2.4L (VIN C, 8th digit, opt LAF)
Mileage:
32K
Rared:
Delivered cost:
Call us for Discounted Price
1-866-651-2992


Details:
Long Block ( complete Engine )
To Fit:
2011 GMC Terrain 2.4L (VIN C, 8th digit, opt LAF)
Mileage:
32k
Rared:
Delivered cost:
Call us for Discounted Price
1-866-651-2992


Details:
Long Block ( complete Engine )
To Fit:
2011 GMC Terrain 2.4L (VIN C, 8th digit, opt LAF)
Mileage:
23k
Rared:
Delivered cost:
Call us for Discounted Price
1-866-651-2992