home
>
remanufactured engines
>
gmc used engines
>gmc sonoma engine
Used GMC Sonoma Engines and Transmissions for sale
Now purchasing a used GMC engines is never been easy and all this happened due to the availability of state of art technology and recent developments of web 2.0 platform. When it comes to researching the market for used engines and transmissions then did you browse every renowned websites and visit auto stores to get price quotes? And we are sure that it is one of the tedious task but not anymore as your requirement on used GMC Truck- S10 Sonoma engine will be served efficiently in every possible manner at Sharper Edge Engines and in just single click.
We have designed a huge database of used engines and transmissions where you can easily locate all renowned brands and their every variant. The entire database of used Truck- S10 Sonoma engines for sale is managed efficiently and updated time to time so that you will receive efficient outcomes. The biggest benefit of considering Sharper Edge Engines is we offer a comprehensive list on used engines as per your requirement including free quotes, performance details and different price range. So that you can compare all viable options in used GMC engines with your budget and choose best as per required technical specifications.
Toll Free 1-866-651-2992
How can we help?
We can help you to get cost effective yet quality used Truck- S10 Sonoma engine for sale without wasting your time, energy and resources in just 3 easy steps.
1. Initially you call on our toll free number 1-866-651-2992 and discuss your entire requirement on used GMC engines. 2. Then you need to submit VIN details of your vehicle that you own right now. 3. Once we have all this information then our auto experts will search our database and present you a complete list of all viable options in remanufactured Truck- S10 Sonoma engines including free quotes, warranty scheme and other performance related snippets.
With all these provided information you can easily compare and find the most suitable and satisfactory option in used GMC engine and once you make a purchase we will ship it at your door step for free.
About GMC Motors
GMC is one legendary name in the market of automobiles and is been appreciated by millions of people around the world. This auto giant was established in year 1912 and since then they created a marquee by introducing appreciable range of automobiles in all categories like sedan, SUV, luxury vehicles and crossovers.
General Motors was originated as the holding company of Buick. In the following year (1909) General Motors acquired Rapid Motors, a vehicle company that was transformed into GMC and initially known for manufacturing trucks. Then for the first time in year 1912 GMC truck was revealed in the market through auto show held in New York and was appreciated by millions of people.
Later, GMC has become a distinctive branding name for the trucks, light and medium weight vehicles and coaches instead GM. However in Middle East and North America trucks are marketed by GM only. Today GMC is known for manufacturing appreciable range in SUVs, trucks and van etc. and is been recognized worldwide for its high performance. There are hundreds of different options in GMC vehicles if you are looking for performance and power in your car.
What do we offer?
We can provide you following options in remanufactured Truck- S10 Sonoma engine through that you can easily compare and purchase as per your convenience.
1. 2.2 L I4 engine with 118 horse power and 176 NM torque that was released in year 1994. - 2.2 L I4 SFI Vortec engine with 118 horse power and 187 NM torque and released in year 1996. - 2.2 L I4 engine with 120 horse power and 190 NM torque that was introduced in the market in year 1998. - 4.3 L TBI engine with maximum 165 horse power and 310 NM torque rolled out of production unit in year 1994. - 4.3 L Vortec CPI engine released in year 1992 with 195 horse power and 339 NM torque. - 4.3 L SEFI engine manufactured in year 1996 with maximum 190 horse power and 339 NM torque.
This is just a highlight on all available yet popular options in rebuilt Truck- S10 Sonoma engines but if you have any specific requirement then let us know and in no time we will present you all quality options in your budget.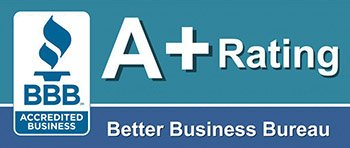 To get a few free quotes fromour powertrain specialist please call :1-866-651-2992


Details:
Long Block ( complete Engine )
To Fit:
2002 GMC Sonoma 4.3L (VIN W, 8th digit)
Mileage:
122k
Rared:
Delivered cost:
Call us for Discounted Price
1-866-651-2992


Details:
Long Block ( complete Engine )
To Fit:
2000 GMC Sonoma 2.2L (VIN 4 & 5, 8th digit)
Mileage:
138k
Rared:
Delivered cost:
Call us for Discounted Price
1-866-651-2992


Details:
Long Block ( complete Engine )
To Fit:
2003 GMC Sonoma 4.3L (VIN X, 8th digit)
Mileage:
126k
Rared:
Delivered cost:
Call us for Discounted Price
1-866-651-2992


Details:
Long Block ( complete Engine )
To Fit:
2003 GMC Sonoma 4.3L (VIN X, 8th digit)
Mileage:
123K
Rared:
Delivered cost:
Call us for Discounted Price
1-866-651-2992


Details:
Long Block ( complete Engine )
To Fit:
2002 GMC Sonoma 4.3L (VIN W, 8th digit)
Mileage:
142k
Rared:
Delivered cost:
Call us for Discounted Price
1-866-651-2992


Details:
Long Block ( complete Engine )
To Fit:
2002 GMC Sonoma 4.3L (VIN W, 8th digit)
Mileage:
113k
Rared:
Delivered cost:
Call us for Discounted Price
1-866-651-2992