home
>
remanufactured engines
>
gmc used engines
>gmc sierra denali engine
Used GMC Sierra Denali Engines and Transmissions for sale
Are you looking for better options in used GMC engines but could not find most appropriate deals as per your budget? Then you have taken a great decision of visiting Sharper Edge Engines as we are pioneer of the market of used auto industry. Today in the market there are numerous options in used auto dealers from where you can get required used Truck- SIERRA Denali Sonoma engine but how certain that those available options are 100% reliable, relevant and performance oriented. When you are looking for better purchase in used engines and transmissions then you have to make a thorough market research that is apparently needs substantial amount of time, energy and resources.
In order to save you from spending a fortune on your market research we came up with this platform of all used Truck- SIERRA Denali Sonoma engines for sale where all prospective buyers of used GMC engines and sellers meet under single roof. Our motto of providing this platform is quite simple all we need is to every buyer of used GMC engines will get 100% satisfactory assistance on their engine and transmission purchase so that they make an informed decision without worrying about the cost. We have designed our database in such fashion that all available options in used GMC engine can satisfy all budgets without compromising the quality.
Toll Free 1-866-651-2992
How can we help?
We have a long list of used Truck- SIERRA Denali Sonoma engine for sale that can help you in finding all great deals in just 3 easy steps.
1. Initially call on our toll free number 1-866-651-2992 and discuss your entire requirement on used GMC engine. 2. We also need the VIN details of your vehicle that you own right now. 3. Now as per given details our auto experts will search our database and present a complete list of all viable options in remanufactured Truck- SIERRA Denali Sonoma engines.
We understand that how difficult it is for you to make a cost effective purchase in used GMC engine that is why we extend our expertise and experience for your assistance so that you will make an informed decision.
About GMC Motors
GMC is a part of General Motors that is pioneer manufacturer of sport utility vehicles, trucks, vans and military vehicles. In year 1912 GMC was founded and since then it was known for creating automobile marquee. GMC is famous all around the world but in the market of Middle East and North America it was marketed under General Motors brand name.
William C. Durant was the person who founded General Motors in year 1908 and after 4 years GMC was established as the subsidy of GM. The motto of establishing the General Motors is to provide a holding company to Buick. However the birth of GMC is derived from the acquisition of Rapid Vehicle Company by GM that was primarily a truck manufacturer. Then in year 1912 for the first time GMC truck was revealed to the world in International Auto Show held in New York. Approximately twenty two thousand trucks were manufactured that year by GMC.
In year 1916 GMC has made some remarkable progress in enhancing its overall performance. Then on request GMC has produced more than 500,000 thousand truck for US Armed Forces during World War II. In year 2002 GMC also published a book on the completion of 100 years of the company and discussed the company history. Currently GMC is known for manufacturing SUVs, Vans, and light duty trucks and pickup trucks.
What do we offer?
At Sharper Edge Engines we pay special attention in our quality and cost effectiveness so that you will get best remanufactured Truck- SIERRA Denali Sonoma engine without sweating out at different stores. Here is a quick snippet on available options:
• 6.0 L Vortec 6000 with V8 configuration and 325 horse power. Its torque is 502 Newton meters. • 6.0 L Vortec 6000 with V8 configuration and 345 horse power. Its torque is 515 Newton meters that is slightly higher than 2002-2004 variant of GMC Sierra Denali. This engine was introduced in the market in year 2005-2007.
These are just the glimpse on rebuilt Truck- SIERRA Denali Sonoma engines if you have any specific requirement then call us and get free price quote and consultation.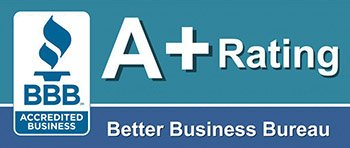 To get a few free quotes fromour powertrain specialist please call :1-866-651-2992
2005 GMC Sierra Denali Engine


Details:
Long Block ( complete Engine )
To Fit:
2005 GMC Sierra Denali (6.0L, VIN U, 8th digit)
Mileage:
93K
Rared:
Delivered cost:
Call us for Discounted Price
1-866-651-2992
2003 GMC Sierra Denali Engine


Details:
Long Block ( complete Engine )
To Fit:
2003 GMC Sierra Denali (6.0L, VIN U, 8th digit)
Mileage:
112K
Rared:
Delivered cost:
Call us for Discounted Price
1-866-651-2992
2003 GMC Sierra Denali Engine


Details:
Long Block ( complete Engine )
To Fit:
2003 GMC Sierra Denali (6.0L, VIN U, 8th digit)
Mileage:
98K
Rared:
Delivered cost:
Call us for Discounted Price
1-866-651-2992
2003 GMC Sierra Denali Engine


Details:
Long Block ( complete Engine )
To Fit:
2003 GMC Sierra Denali (6.0L, VIN U, 8th digit)
Mileage:
98K
Rared:
Delivered cost:
Call us for Discounted Price
1-866-651-2992
2002 GMC Sierra Denali Engine


Details:
Long Block ( complete Engine )
To Fit:
2002 GMC Sierra Denali (6.0L, VIN U, 8th digit)
Mileage:
92K
Rared:
Delivered cost:
Call us for Discounted Price
1-866-651-2992
2002 GMC Sierra Denali Engine


Details:
Long Block ( complete Engine )
To Fit:
2002 GMC Sierra Denali (6.0L, VIN U, 8th digit)
Mileage:
116k
Rared:
Delivered cost:
Call us for Discounted Price
1-866-651-2992