home
>
remanufactured engines
>
gmc used engines
>gmc forward control engine
Used GMC Forward Control Engines and Transmissions for sale
In last two to three years transforming an old vehicle into brand new one has become a lot easier and cost effective option. If you are also using GMC truck and looking for an alternate and low budget alternate solution to improvise its performance then it is time to re-install low mileage and good condition used GMC Truck- Forward Control engine. In past purchasing and installing the used engine is considered one of the doubtful tasks because of incomplete VIN details and ambiguous warranty schemes. But today the scenario has changed and purchasing the used engines has become more appreciable option over buying a new vehicle.
We respect your decision of choosing us to locate some of the best deals in used Truck- Forward Control engines for sale. For your convenience we have effectively created this one huge platform where you can easily search, compare and purchase your requirement in GMC engines without wasting your time and energy in browsing numerous different websites and used engine stores. We have created a long database of renowned and licensed suppliers of USA and Canada that can offer you wide array of options in used engines and transmissions in competitive price range.
Toll Free 1-866-651-2992
Why us?
When it comes to making thousands of dollars investment then a good market research and expert's opinion is required. The same rule is applicable when you are searching a used Truck- Forward Control engine for sale.
1. No matter what kind of requirement you have in used engines all you need is to call us on our toll free number and discuss your pre-requisites in GMC engines. 2. We also require VIN details of your vehicle that you own right now. 3. Once you submit your details with us we will search our database and prepare a list of all viable options in used GMC truck engines including their free quotes.
We will also provide you complete details of all available options in remanufactured Truck- Forward Control engines about their mileage count and warranty scheme because we know that you deserve the best especially when it is about spending thousands of dollars.
About GMC Motors
GMC is one renowned name in automobile market and known for creating the auto marquee. It was established in year 1912 and since then it was providing technically enhanced top notched variants in SUVs, Vans, middle and light sized vehicles but specializes in pick-up trucks and military vehicles. It is more than 100 years since GMC was founded and till today it is one of the most appreciated and popular name in entire automobile market. In North America and Middle East GMC is marketed under the General Motors brand name.
William C. Durant was the person who founded General Motors in year 1908 and after 4 years GMC was established as the subsidy of GM. The motto of establishing the General Motors is to provide a holding company to Buick. However the birth of GMC is derived from the acquisition of Rapid Vehicle Company by GM that was primarily a truck manufacturer. Then in year 1912 for the first time GMC truck was revealed to the world in International Auto Show held in New York. Approximately twenty two thousand trucks were manufactured that year by GMC. Currently GMC is known for manufacturing SUVs, Vans, and light duty trucks and pickup trucks.
What do we offer?
We have wide array of options in remanufactured Truck- Forward Control engine that are a part of our inventory after making proper refurbishment and quality checks.
1. GMC T95 2. GMC CCKW M1 3. M7 4. M8 5. M9 6. M10 7. M12 8. M18 9. M30-31 and 32
These are some of the highlights of rebuilt Truck- Forward Control engines (models) that are easily available in our database. Even if you have any specific requirement then also you can contact us with complete details like model number of the engine that you are looking for and VIN details of your existing vehicles.
We do not encourage any such activity that involves any publicity stunt to allure the prospective buyers of used engines as we are BBB accredited organization that believes in ethical business practices only.
Call us today on our toll free number 1-866-651-2992 and get best deals in used engines and transmissions with free shipping.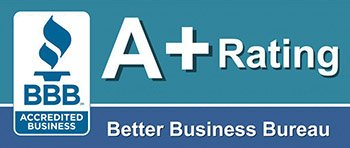 To get a few free quotes fromour powertrain specialist please call :1-866-651-2992