home
>
remanufactured engines
>
ford used engines
>ford windstar engine
Used Ford Windstar Engine
When you have a large family or are responsible for carting large groups from one place to the other, a regular sedan will not do for you. You will require a van or at least a minivan, and if you are someone who prefers to invest in the best, you would have purchased the Ford Windstar. For years, the Windstar would have taken you from one place to the other, without much trouble, however, you need to remember that it is a machine and at some point of time, it will break down, which is when you will have to start looking at Used Ford Windstar engines for sale.
Enter the market, looking for an engine that will be able to replace the engine that is already in your car, and you will be flooded with choices. The one obvious choice for most people would be to purchase a brand new engine. However, for many people, it would not seem to be a wise enough choice to invest in a new engine for a car that is growing old. Now the other choice would be to look at a used engine for sale, but the minute you hear 'used', you will start to get nervous, because you would not know how used the used engine could be. You would not know where it was taken from and whether it was even sourced in a legitimate manner.
Toll Free 1-866-651-2992
Then there are a whole other set of issues that most people associate with the term 'used' – they would not be sure if they will be able to gain details such as how many miles the engine already has on it, how many times it has been serviced or whether it has been serviced at all and most importantly, if they will receive any proper documentation with the engine. However, when you choose an engine for sale from a reputed company, you can be sure that you will get all this and more.
Choose to buy that all important engine from Sharper Edge Engines and not only will you have a car that purrs to perfection, but also buy it without a worry in your mind. When you come to us, not only will you get one of the widest ranges of engines, you will most certainly find the perfect replacement engine for your beloved Ford Windstar. From the minute you give us a call, we will be there for you – from helping you decide which is the right engine for your car, to having that engine sent to your doorstep!
Give us a call, and one of our team members will be there to talk you through the entire process of ordering the engine, which is actually just a few steps long. We will ask you for three details – the model and make of your car, the vehicle identification number and the shipping address. With the model, make and the vehicle identification number of the car, we will be able to determine exactly which engine will work with it, and the shipping address will allow us to determine roughly how many days it will take to the get the engine to you.
Toll Free 1-866-651-2992
While we will offer you a used engine for sale, we will make sure that the engine matches the performance of a new engine. We are confident about this, because each engine that we sell is not just cleaned, it is actually remanufactured. This means that a team of engineers and mechanics will open the engine up, check each and every part, repair the parts that are not working optimally, replace the parts that are completely dead, clean the engine out and then reassemble the same with care. This ensures us that the engine, when inside the car, will perform in the best manner possible.
Purchase an engine from us and we will provide you with all the essential details including the where the engine was sourced from, the exact mileage and the number of times the engine had been serviced. In addition, we will also provide you with a proper bill and warranty. So, if you too are looking for a genuine remanufactured engine, then all you need to do is give us a call and we will handle the rest.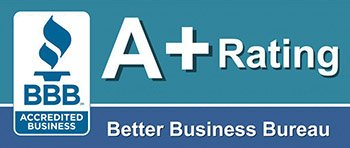 Toll Free 1-866-651-2992
2001 Used Ford Windstar Engine


Details:
Long Block ( complete Engine )
To Fit:
2001 Ford Windstar (3.8L, VIN 4, 8th digit, 6 Cyl, 232 cid)
Mileage:
75K
Rared:
Delivered cost:
Call us for Discounted Price
1-866-651-2992
2002 Used Ford Windstar Engine


Details:
Long Block ( complete Engine )
To Fit:
2002 Ford Windstar (3.8L, VIN 4, 8th digit, 6 Cyl, 232 cid), from 7/31/02
Mileage:
96K
Rared:
Delivered cost:
Call us for Discounted Price
1-866-651-2992
2001 Used Ford Windstar Engine


Details:
Long Block ( complete Engine )
To Fit:
2001 Ford Windstar (3.8L, VIN 4, 8th digit, 6 Cyl, 232 cid)
Mileage:
66K
Rared:
Delivered cost:
Call us for Discounted Price
1-866-651-2992
2003 Used Ford Windstar Engine


Details:
Long Block ( complete Engine )
To Fit:
2003 Ford Windstar (3.8L, VIN 4, 8th digit, 6 Cyl, 232 cid)
Mileage:
72K
Rared:
Delivered cost:
Call us for Discounted Price
1-866-651-2992
2003 Used Ford Windstar Engine


Details:
Long Block ( complete Engine )
To Fit:
2003 Ford Windstar (3.8L, VIN 4, 8th digit, 6 Cyl, 232 cid)
Mileage:
98K
Rared:
Delivered cost:
Call us for Discounted Price
1-866-651-2992
2000 Used Ford Windstar Engine


Details:
Long Block ( complete Engine )
To Fit:
2000 Ford Windstar 3.8L (VIN 4, 8th digit, 6 Cyl, 232 cid)
Mileage:
63K
Rared:
Delivered cost:
Call us for Discounted Price
1-866-651-2992