home
>
remanufactured engines
>
ford used engines
>ford van engine
Used Ford Van Engine
When you have a large clan, or work for a company that requires you to carry large amounts of things at a time, you would certainly not want to invest in a small car or sedan. Chances are that you would have invested in a van, and if you are someone who believes in buying the best, you would have purchased a Ford van. Now, if your van is constantly on the move, there will come a time, when the engine will start giving up and force you to think about a replacement engine.
Now overall, the Ford van is known to be a vehicle that is easy on the pocket, because being a sturdy vehicle, you will be able to drive it for long distances, without a worry in the world. However, the more you drive it, the more you are straining the engine and there will come a day, when the old engine will just give up and you will not have any other option but to look for another engine. At this point of time, you will have two options to choose from – invest in a new engine, which will cost you through the roof, or look at the more cost effective option, which is investing in a used engine for sale.
Toll Free 1-866-651-2992
It is quite understandable that you might be slightly apprehensive about buying a used engine, because you would have all kinds of worries about it. You would not know where the engine has been sourced from, whether it would work properly and most importantly, if it would come with a bill or warranty. And these fears and doubts would be well warranted because when you are buying an engine without much details to go on, you could very well be landing up in serious trouble. Instead of getting an engine for sale, you might actually be purchasing a constant headache.
However, when you decide to call Sharper Edge Engines, you can let go of all your worries, because we will have already taken care of everything that could become a reason for concern for you. For starters, your very first worry would be, will you even get the right engine for your Ford van. We have spent years and resources in trying to locate engines for every car or automobile ever manufactured in the world. This means that when you call us looking for an engine, we already have it waiting for you in one of our warehouses.
Your next concern would be whether the engine will provide you with the kind of performance that you are looking for. Yet again, we have taken care of it – each engine that we sell is a remanufactured engine, which means that each engine that we receive is dismantled and checked minutely. We have an entire team of engineers and mechanics, each of whom has plenty of experience in building and rebuilding engines. They will ensure that every part of the engine is in good working condition; if not, they will either repair or replace it. The engine will then be cleaned and put back together.
Toll Free 1-866-651-2992
We understand that you might be concerned about whether the used engine for sale will fit in your budget. We can assure you that all the engines that we sell are of the highest grade and are extremely cost efficient. This means that while there might be an initial pinch, in the long run, you will realise that you are gaining true value for the money that you have spent. In addition, since the engine has been remanufactured, you will not have to spend a lot later on, trying to get it restored.
You would also wonder about the actual history of the engine – you would want to know how old the engine is, how many miles it has done, whether it was serviced and if yes, then how many times and so on. At Sharper Edge Engines, we diligently gather all the information that is required for you, including where the engine was sourced from, what the precise mileage is, how many times the engine has been serviced and even if the engine was taken from a car that was in an accident.
We don't have just engines for sale – we have a new lease of life for your beloved Ford van!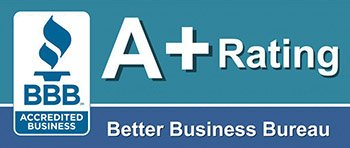 Toll Free 1-866-651-2992