home
>
remanufactured engines
>
ford used engines
>ford thunderbird engine
Used Ford Thunderbird Engine
There are some cars which are modern and contemporary and then there are cars which are classics and if you own a Ford Thunderbird, then you are one who does own a classic. While driving around a classic can be quite fun and gain you a lot of attention, there is also a lot of care and attention that you need to put into it. More importantly, when you need to look for a replacement engine for this classic, you might actually be in more trouble that you can imagine.
While new cars will have more readily available engines, classics are a lot tougher to arrange for. If you are looking for an engine to replace the original engine in your Thunderbird, you could have two main options – one would be to get in touch with Ford dealers and ask them if they can arrange another engine for your car. There is a chance that they might be able to arrange the same for you but they will most probably ask you for a lot of money.
Toll Free 1-866-651-2992
If you are willing to look at a used engine for sale, then you could probably ask your friends, if they know of some place where you could find an engine. There could be people who have shady dealings and could source you an engine for your car, but then, how would you know that the engine was not stolen from someone else's car? In addition, you might not get a bill or warranty with it, either.
Then, there is the third and perhaps the safest option – give us a call at Sharper Edge Engines! When you give us a call asking to find about a used engine for sale for your Thunderbird, we will ask you for only three details – the exact model and make of your car, the vehicle identification number and the shipping address. With this information, our team will look into our extensive database, and locate your engine for you. We will also provide you with a free quote, with which we will leave the ball in your court, yet again. This quote will allow you to talk to a few more dealers and then satisfy yourself with the fact that no one other than us, will be able to give you a better offer.
Once you decide that you are going with an engine for sale through us, we will be there for you, every step of the way. Our team will be willing to answer any and all questions that you might have, including how much time it will take for us to ship the engine. We will be more than willing to help you out, because we understand that your car is your prized possession and watching it immobile is something that truly troubles you.
We also understand that you would not be convinced with us just telling you that the engine that we will send to you will be a proper remanufactured engine. However, we can assure you that every engine that goes out of doors, is actually remanufactured, because we believe in more than just cleaning an engine out. When we get an engine, we have our team of engineers and mechanics take a proper look at it. They will dismantle the engine and check every part to ensure that all of them are working. In case, they feel that a particular part is not performing in a manner that is up to the mark, they will take it out to repair it or replace it altogether. Once they are satisfied that the engine is in the best shape, they will wash and clean it and then carefully put it back together.
Toll Free 1-866-651-2992
Our aim is to ensure that all the engines for sale offered to us have a proper history to them – this means that every engine that we sell will have all the important details sent along with it. We will let you know about where the engine was sourced from, what the exact mileage is, how many times the engine has been serviced and whether the engine was taken from a car that had been in an accident. When we send you the engine, we will also send you documents for the warranty and the bill.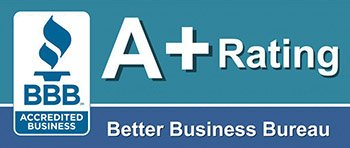 Toll Free 1-866-651-2992
1997 Used Ford Thunderbird Engine


Details:
Long Block ( complete Engine )
To Fit:
1997 Ford Thunderbird 3.8L (VIN 4, 8th digit, 6 Cyl, 232 cid)
Mileage:
121K
Rared:
Delivered cost:
Call us for Discounted Price
1-866-651-2992
2003 Used Ford Thunderbird Engine


Details:
Long Block ( complete Engine )
To Fit:
2003 Ford Thunderbird (3.9L, VIN A, 8th digit, DOHC, 8 Cyl, 239 cid)
Mileage:
78K
Rared:
Delivered cost:
Call us for Discounted Price
1-866-651-2992
2004 Used Ford Thunderbird Engine


Details:
Long Block ( complete Engine )
To Fit:
2004 Ford Thunderbird (3.9L, VIN A, 8th digit, DOHC, 8 Cyl, 239 cid)
Mileage:
56K
Rared:
Delivered cost:
Call us for Discounted Price
1-866-651-2992
2004 Used Ford Thunderbird Engine


Details:
Long Block ( complete Engine )
To Fit:
2004 Ford Thunderbird (3.9L, VIN A, 8th digit, DOHC, 8 Cyl, 239 cid)
Mileage:
72K
Rared:
Delivered cost:
Call us for Discounted Price
1-866-651-2992
2005 Used Ford Thunderbird Engine


Details:
Long Block ( complete Engine )
To Fit:
2005 Ford Thunderbird (3.9L, VIN A, 8th digit, DOHC, 8 Cyl, 239 cid)
Mileage:
48K
Rared:
Delivered cost:
Call us for Discounted Price
1-866-651-2992
2005 Used Ford Thunderbird Engine


Details:
Long Block ( complete Engine )
To Fit:
2005 Ford Thunderbird (3.9L, VIN A, 8th digit, DOHC, 8 Cyl, 239 cid)
Mileage:
54K
Rared:
Delivered cost:
Call us for Discounted Price
1-866-651-2992