home
>
remanufactured engines
>
ford used engines
>ford taurus x engine
Used Ford Taurus X Engine
When you are looking for a replacement engine for your Ford Taurus X, there are two main options you will have – one, you can purchase a brand new engine, which will have almost no strings attached to it, but will most certainly burn a hole in your pocket; two, you can consider investing in a second hand engine. While there is little to think about with the first option, apart from of course the cost factor, there are a lot of points to ponder about, when it comes to the second one.
Here is a check list that you need to have in hand, before you decide to pick up a used engine for sale: First of all, make sure that the engine that you are buying is a genuine one and has been obtained through proper channels. At Sharper Edge Engines, we can assure you that each and every engine that we sell has been gained through legitimate means. With this end in sight, we have established ties with numerous automobile dealers, used engine dealers, recyclers, salvage yard owners and even dismantlers. We even have tie ups with insurance companies, because many a times, the car might have been in a horrific accident, but the engine would have escaped with minimal or even no damage.
Toll Free 1-866-651-2992
• It is important to ensure that the engine is not just cleaned, but also checked thoroughly. Most used engine dealers will only have washed the engine and perhaps done a paint job, before they sell the engine. However, at Sharper Edge Engines, we have hired an entire team of engineers and mechanics who have several years of experience. They will dismantle each engine to ensure that every part is working properly. Should they find any part not working in a proper manner, they will either try to repair it or they will replace the same. Finally, before they put the engine back together, they will clean the same. This is why, we can confidently say that every engine we sell is a remanufactured engine.
• You need to make sure that the engine you are trying to purchase has its history in very clear writing. This means that you should be able to gather information about not only where the engine was sourced from, but also how many miles the engine has been driven, how many times it has been serviced and so on. At Sharper Edge Engines, not only will we furnish you with all these details, but also provide you with a proper bill and a warranty, which will certify the quality and genuineness of the engine. And this stands true for every used engine for sale that we offer.
• There are companies that will ask you for too many details, including credit card number etc., before you have even placed the order. However, when you call us at Sharper Edge Engines, we will ask you for only three details – which car you drive, the vehicle identification number and the shipping address. With this information, we will be able to give you a reasonably precise quote, which in turn will allow you the chance to look around a little bit more. We will not pressurise you to make the purchase immediately, because we understand that you would want to be convince that no one can offer you a better engine for sale than us.
• It is important that the company that you are choosing to make the purchase from, will be ready to ship the engine to wherever you are. There are several companies which will make big promises in the beginning and tell you that they will ship the engine anywhere you want, but when the time comes, they will ask for additional money or refuse to ship it at all. When you pick out engines for sale through Sharper Edge Engines, we assure you that we will ensure that your engine reaches you doorstep, within the initial amount that has been promised.
Toll Free 1-866-651-2992
The fact that we have a never ending list of clients, many of whom happen to be repeat clients, you will get to know that we stand strong on our promises. It is our honesty, dedication and range of engines that has allowed us to hold strong in this industry.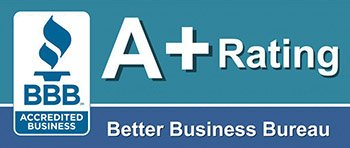 Toll Free 1-866-651-2992
2008 Used Ford Taurus X Engine


Details:
Long Block ( complete Engine )
To Fit:
2008 Ford Taurus X (3.5L, VIN W, 8th digit)
Mileage:
61K
Rared:
Delivered cost:
Call us for Discounted Price
1-866-651-2992
2008 Used Ford Taurus X Engine


Details:
Long Block ( complete Engine )
To Fit:
2008 Ford Taurus X (3.5L, VIN W, 8th digit)
Mileage:
58K
Rared:
Delivered cost:
Call us for Discounted Price
1-866-651-2992
2008 Used Ford Taurus X Engine


Details:
Long Block ( complete Engine )
To Fit:
2008 Ford Taurus X (3.5L, VIN W, 8th digit)
Mileage:
56K
Rared:
Delivered cost:
Call us for Discounted Price
1-866-651-2992
2009 Used Ford Taurus X Engine


Details:
Long Block ( complete Engine )
To Fit:
2009 Ford Taurus X (3.5L, VIN W, 8th digit)
Mileage:
72K
Rared:
Delivered cost:
Call us for Discounted Price
1-866-651-2992
2009 Used Ford Taurus X Engine


Details:
Long Block ( complete Engine )
To Fit:
2009 Ford Taurus X (3.5L, VIN W, 8th digit)
Mileage:
48K
Rared:
Delivered cost:
Call us for Discounted Price
1-866-651-2992
2009 Used Ford Taurus X Engine


Details:
Long Block ( complete Engine )
To Fit:
2009 Ford Taurus X (3.5L, VIN W, 8th digit)
Mileage:
54K
Rared:
Delivered cost:
Call us for Discounted Price
1-866-651-2992