home
>
remanufactured engines
>
ford used engines
>ford taurus engine
Used Ford Taurus Engine
Certain cars come and go and then there are cars which are considered timeless and if you own a Ford Taurus, you know that you own a timeless classic. First introduced in the mid-1980s, the car is still around and while many owners might be looking for a used engine for sale, the car is one that will rarely let you down. But as is obvious, the Taurus too is a car, and could break down after years of being driven around, which is probably when people will start looking to replace the engine.
However, trying to find a replacement engine might not be easy as it might seem. Most people would think that buying an engine is pretty much the same as buying a new dress or toys for your child. They would think that they can go to a store and give the store keeper an idea of what it is they are looking for, and come back home with an engine in hand. But this is not the truth as an engine is a complex piece of machinery and is not something that can be purchased without proper research.
Toll Free 1-866-651-2992
When you are looking at engines for sale, you need to consider several points, some of which include:
• You need to make sure that the engine has been obtained through genuine sources and legitimate means. This means that the engine is not from a stolen vehicle or has not been gained without the knowledge of the actual owner.
• It is important that along with the engine, you are provided with all the significant information about the engine, such as where it was sourced from, how many miles the car has run, whether the engine was regularly serviced and so on.
• You need to make sure that the place from where you are planning to purchase the engine will provide you with not only a proper bill for the used engine for sale, but also a warranty, ensuring the quality as well as the authenticity of the engine.
Toll Free 1-866-651-2992
• There are several places which will offer you engines that are only cleaned and given a cursory check. However, there is no saying how long the engine will last or whether it will work at all, which means that there is quite the chance that your money might go down the drain.
• It is imperative that the place from where you purchasing the engine, has one or more engineers or mechanics, who will be able to give the engine a thorough check up and ensure that it is in good working condition. If they are not doing this, the engine cannot be deemed a genuine remanufactured engine.
• A good place that sells such engines will not ask too many details from you – they will probably ask for only the vehicle identification number, a few details about the car and the address to which the engine will have to be shipped to.
• With the above mentioned information in hand, a good company will provide you with a free quote, which will allow you to look around a little bit more. The quote will give you a fair idea of how much the engine will actually cost you.
When you are out looking for an engine for sale, you can either go around doing all this research, or you could simply give us a call. We are Sharper Edge Engines, and over the past several years, we have sourced and provided engines for not only Ford Taurus, but also an extensive range of other cars and automobiles. Give us a call, provide us with details about the model and make of your car along with the vehicle identification number and we will locate the exact engine for your car. Provide us with your shipping address and we will make sure that the engine reaches your doorstep in a matter of days.
When you buy an engine from us, we will not only give an engine that has been thoroughly checked by engineers and mechanics, but also provide you with all the details that you might be looking for. So, we will tell you where the engine has been sourced from, how old it is, how many miles it has on it and even how many times it has been serviced. We will also provide you with a proper bill and warranty.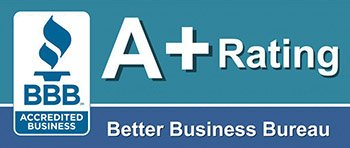 Toll Free 1-866-651-2992
2004 Used Ford Taurus Engine


Details:
Long Block ( complete Engine )
To Fit:
2004 Ford Taurus (3.0L), VIN U (8th digit, OHV, Vulcan, gasoline)
Mileage:
111K
Rared:
Delivered cost:
Call us for Discounted Price
1-866-651-2992
1998 Used Ford Taurus Engine


Details:
Long Block ( complete Engine )
To Fit:
1998 Ford Taurus 3.0L, VIN U (8th digit, OHV, Vulcan, gasoline), from 7/13/98
Mileage:
38K
Rared:
Delivered cost:
Call us for Discounted Price
1-866-651-2992
2001 Used Ford Taurus Engine


Details:
Long Block ( complete Engine )
To Fit:
2001 Ford Taurus 3.8L (VIN 4, 8th digit, 6 Cyl, 232 cid)
Mileage:
116K
Rared:
Delivered cost:
Call us for Discounted Price
1-866-651-2992
2000 Used Ford Taurus Engine


Details:
Long Block ( complete Engine )
To Fit:
2000 Ford Taurus (3.0L), VIN U (8th digit, OHV, Vulcan, gasoline)
Mileage:
92K
Rared:
Delivered cost:
Call us for Discounted Price
1-866-651-2992
2002 Used Ford Taurus Engine


Details:
Long Block ( complete Engine )
To Fit:
2002 Ford Taurus (3.0L), VIN U (8th digit, OHV, Vulcan, gasoline)
Mileage:
88K
Rared:
Delivered cost:
Call us for Discounted Price
1-866-651-2992
2002 Used Ford Taurus Engine


Details:
Long Block ( complete Engine )
To Fit:
2002 Ford Taurus (3.0L), VIN U (8th digit, OHV, Vulcan, gasoline)
Mileage:
94K
Rared:
Delivered cost:
Call us for Discounted Price
1-866-651-2992