home
>
remanufactured engines
>
ford used engines
>ford ranger engine
Remanufactured And Used Ford Ranger Engines
Access to massive inventory of used Ford ranger engines covering any year or model comes from Sharper Edge Engines because we maintain by volume. We appreciate you stopping by to check up on information about our used engines!
There are actually two different versions of the Ford Ranger pick up truck– one sold in North America by Ford. The other sold in one-hundred-thirty countries elsewhere by Mazda. Ford Ranger was designed and engineered by Ford Motor Company beginning in January 1982 and brought to a halt its production in December 2011. In 29 years production the Ranger received a few updates: notably, the 1989 model year appearance, the introduction of the second-generation model in 1993, a 1998 model year appearance of the same, and several smaller second-generation changes to the model product during the years 2001 to 2006.
If you are looking for a superior rebuilt Ford Ranger engine for your Ford, we will gladly assist in your endeavor to obtain that distinctive engine for the lowest price because we are a family owned business – not a massive corporation straddled with bloated spending. Thus, we care about our integrity! More than a quarter century documents our provisioning replacement auto engines to automotive shops, specialty repair and individuals from the cornfields in Nebraska, the Rockies in Colorado, and the slopes in Canada and even to remote locations like Irbid, Jordan.
Our family-owned business can secure that new, rebuilt or remanufactured Ford Ranger engine you're looking for and our power train specialists are standing by to answer your questions. Talk to one of them today and find the quality engine blocks, affordable rates and nothing less than honesty. Our entire selection of Ranger rebuilt engines come with a three-year or 100,000-mile warranty. Beef your Ranger up with heftier torque for that heavier payload at a fraction of the sticker price of dealer's prices!
Whether you are looking for a remanufactured Ranger car engine, pickup truck engine or the Ford diesel engine, we have the best service and superb rates. Our Ranger engines come with a strong warranty and we do not charge for it.
Notes:The different engine sizes and the integrated makes and modes can be disorienting. Please have the vehicle identification number for the particular motor you are searching for when you call.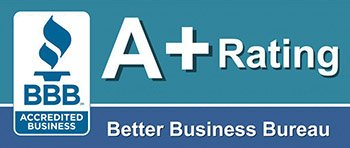 Toll Free 1-866-651-2992
2004 Used Ford Ranger Engine


Details:
Long Block ( complete Engine )
To Fit:
2004 Ford Ranger 3.0L (VIN U, 8th digit, 6 Cyl, 183 cid)
Mileage:
97K
Rared:
Delivered cost:
Call us for Discounted Price
1-866-651-2992
2003 Used Ford Ranger Engine


Details:
Long Block ( complete Engine )
To Fit:
2003 Ford Ranger 3.0L, VIN U (8th digit, gasoline, 6 Cyl, 183 cid)
Mileage:
106K
Rared:
Delivered cost:
Call us for Discounted Price
1-866-651-2992
2005 Used Ford Ranger Engine


Details:
Long Block ( complete Engine )
To Fit:
1997 Ford Ranger 4.0L (VIN X, 8th digit, 6 Cyl, 245 cid)
Mileage:
124K
Rared:
Delivered cost:
Call us for Discounted Price
1-866-651-2992
1999 Used Ford Ranger Engine


Details:
Long Block ( complete Engine )
To Fit:
1999 Ford Ranger 4.0L (VIN X, 8th digit, 6 Cyl, 245 cid), Without EGR; standard emission
Mileage:
132K
Rared:
Delivered cost:
Call us for Discounted Price
1-866-651-2992
2001 Used Ford Ranger Engine


Details:
Long Block ( complete Engine )
To Fit:
2001 Ford Ranger 2.5L (VIN C, 8th digit, 4 Cyl, 153 cid)
Mileage:
98K
Rared:
Delivered cost:
Call us for Discounted Price
1-866-651-2992
2000 Used Ford Ranger Engine


Details:
Long Block ( complete Engine )
To Fit:
2000 Ford Ranger 2.5L (VIN C, 8th digit, 4 Cyl, 153 cid)
Mileage:
94K
Rared:
Delivered cost:
Call us for Discounted Price
1-866-651-2992